Wild swimming and mental health
Wild swimming and mental health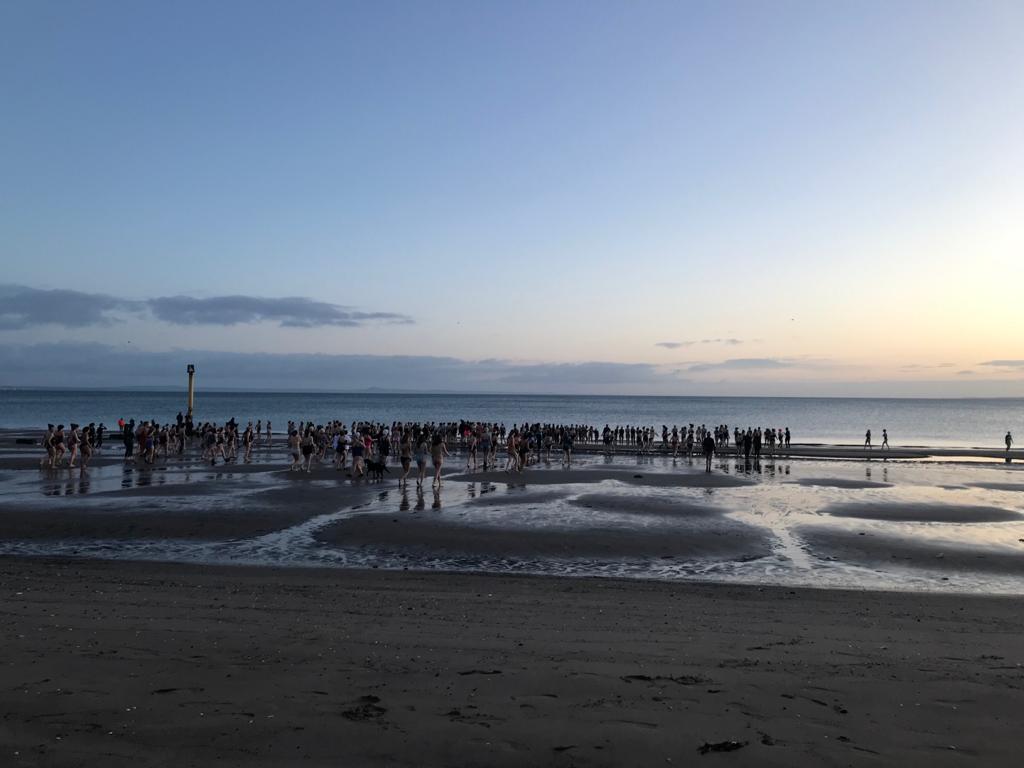 Reading Time:
3
minutes
By Ottilie, BSc Geography 
Wild swimming is an exhilarating activity and has also been linked to improving and boosting mental health. Wild swimming is the activity of swimming outside in a natural pool of water, whether that be in the sea, river or a lake.
We are so lucky to be studying in a city that is on the coast, giving us ample opportunity to pop in the sea for a little swim! Here are some pictures of me and some friends going wild swimming in Edinburgh, the sea is quite nippy but it's fun!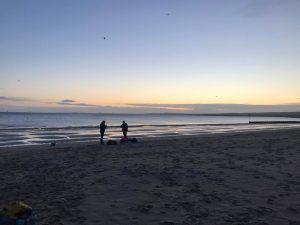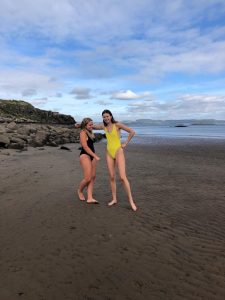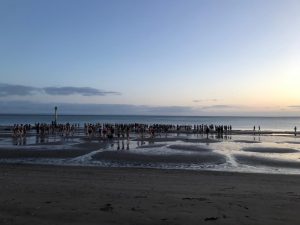 —– The third picture was taken on international women's day when there was a wild swim arranged at Portobello beach and 500+ people showed up for a dip! —–
Several studies convey beneficial effects of wild swimming on mental health. Its helps to connect people to nature, a known boost to mental health. The vastness, power and presence of large bodies of water helps to ground people and can make worries seem less significant, shifting perspectives. Swimming in cold waters reduces inflammation and therefore provides a potential deterrent and treatment for depression as depression is synonymous with high levels of inflammation in the brain. Studies have also linked wild swimming to reductions in stress hormones and an increase in happy hormones (e.g. dopamine and endorphins).
Some safety tips for wild swimming:
Always swim with others, don't go alone
Only swim where it's safe; where you can enter and exit the water easily.
Wade into the water slowly to avoid cold-shock, and don't spend too long in the water, especially if it is very cold as your body goes numb and you could get hypothermia. Make sure you warm up when you get out of the water and have dry clothes to change into.
Watch out for rocks in the water, you might not be able to see them, but they may be just below the surface. Also rocks can be very slippery when wet and you don't want to fall an hit your head, so tread carefully and never run.
Be especially careful in moving water and if there is a strong current.
And maybe an obvious one, but you have to be able to swim in the first place, no first-timers! Shallow water can deepen suddenly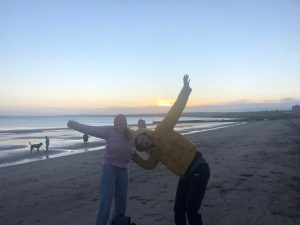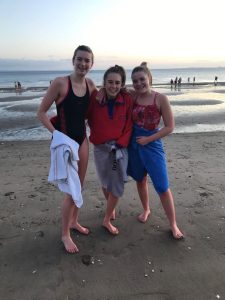 Follow us on Instagram or Twitter for more updates from our Geosciences students!
Share