Society Spotlight: Geography society aka Geogsoc
Society Spotlight: Geography society aka Geogsoc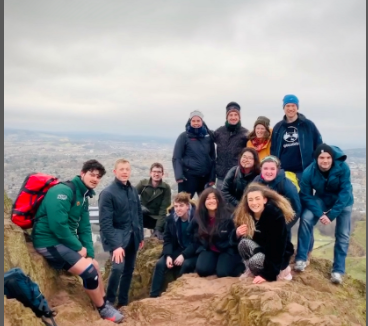 Reading Time:
3
minutes
The Geography Society – more commonly known as  "Geogsoc" – is our student-led society run for all those with an interest in Geography. Formed in 1935, we are one of the university's oldest and largest societies- and one of the most sociable too!
With over 200 current members and over 1800 alumni members, we host a range of activities to cater to all from academic talks and corporate networking, to fundraising events and intra-mural sports leagues. Our aim is to enhance the Geosciences community of Edinburgh University by strengthening friendships across all years and can serve as a useful forum for students, helping to foster interest in Geography beyond the lecture theatre.
GeogSoc is run by fun-loving members who have a passion for everything Geography related!
Meet the committee:
President: Sheela Steele
Vice President: Emily Stammers
Secretary: Mary Cox
Treasurer: Sam Tenny
RSGS Correspondent: G Elliot
Welfare Office: Elena Henning
Charities Coordinator: Sophie Penman
EGEA Officer: Jakub Wieczorkowski
Digital Creative Manager: Lucy Haslam
Corporate Sponsorship Manager: Sam Scholes
Social Secretaries: Michael Lynch & Lucien Staddon Foster
Sports Secretary: Sam Doble Thomson
Second Year Rep: Lou Elliot
GeogSoc events run throughout the year and range from social to academic events.
Academic
Last year alone we hosted 12 talks with the Royal Scottish Geographical Society (RSGS), bringing a diverse set of speakers- from scientists to explorers, to share their inspiring talks.  We also hosted two networking events, connecting world-leading firms to Edinburgh Geography Students, to celebrate the 85th anniversary of the Society.
Sports
We have intramural Netball, Hockey and Football teams, all of which had a great 2019/20 season! The teams play once a week against other intramural teams and host socials once a term to celebrate (or commiserate!) their season so far.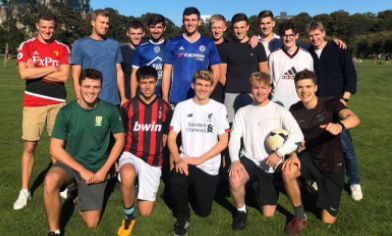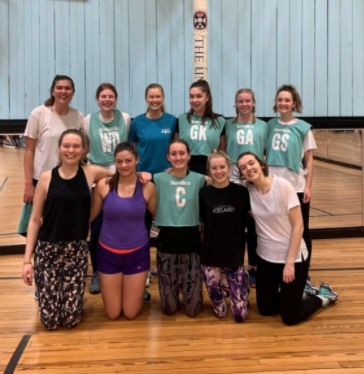 Socials
We hosted our Annual Ball in February which was a sold-out success, held at the top Edinburgh location the Jam House. In October we hosted the Charity Ceilidh, a night of fun, dancing and raffling in aid of Rock Trust, a local Edinburgh Charity- raising a total of £1300 raised at both events.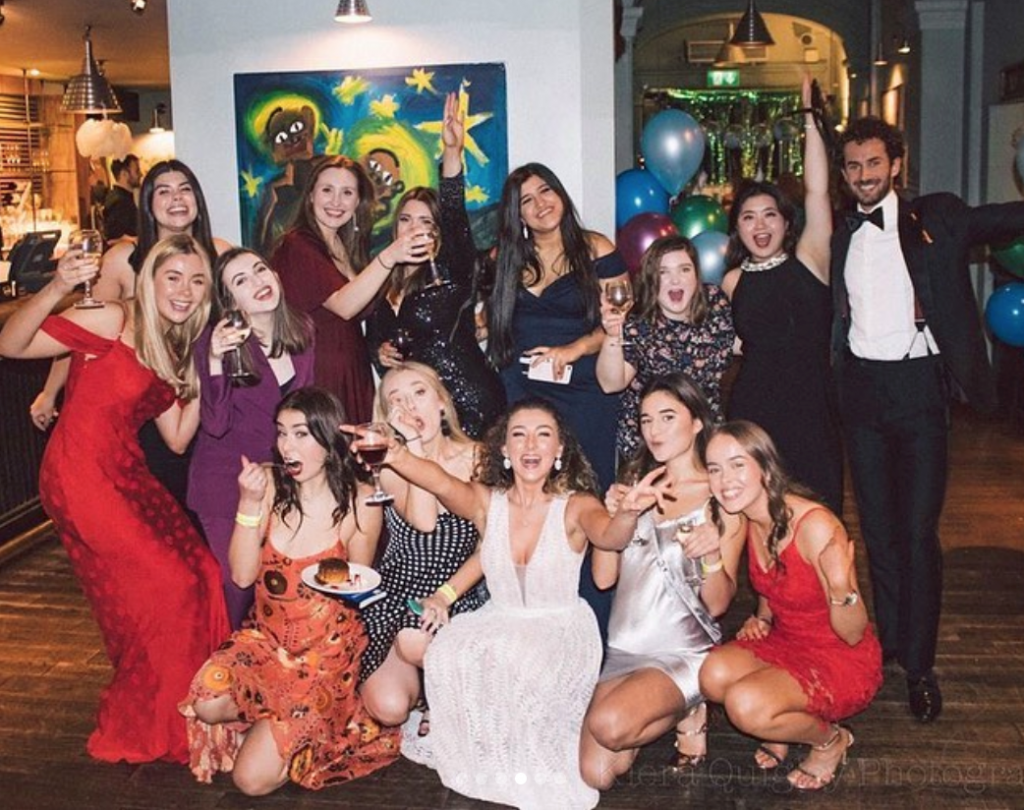 Other social highlights include a White T-Shirt Party, Pub Crawl, Pub Quiz and Christmas Party!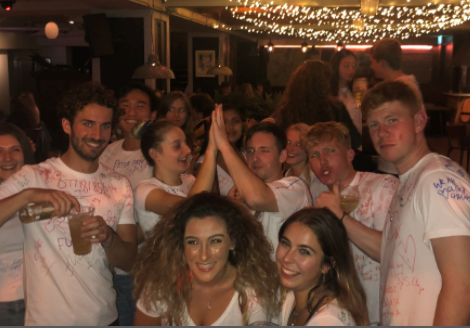 This year we also had our first ever EGEA Exchange, with 8 Edinburgh Students visiting Zurich on Exchange with other Geographers! We're hoping this year another group of Geographers will get the opportunity to exchange with another exciting EGEA location.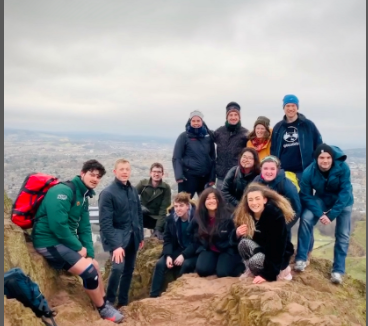 Follow us on Instagram or Twitter for more updates from our Geosciences students!
Share