Celebrating Chinese New Year in Edinburgh
Celebrating Chinese New Year in Edinburgh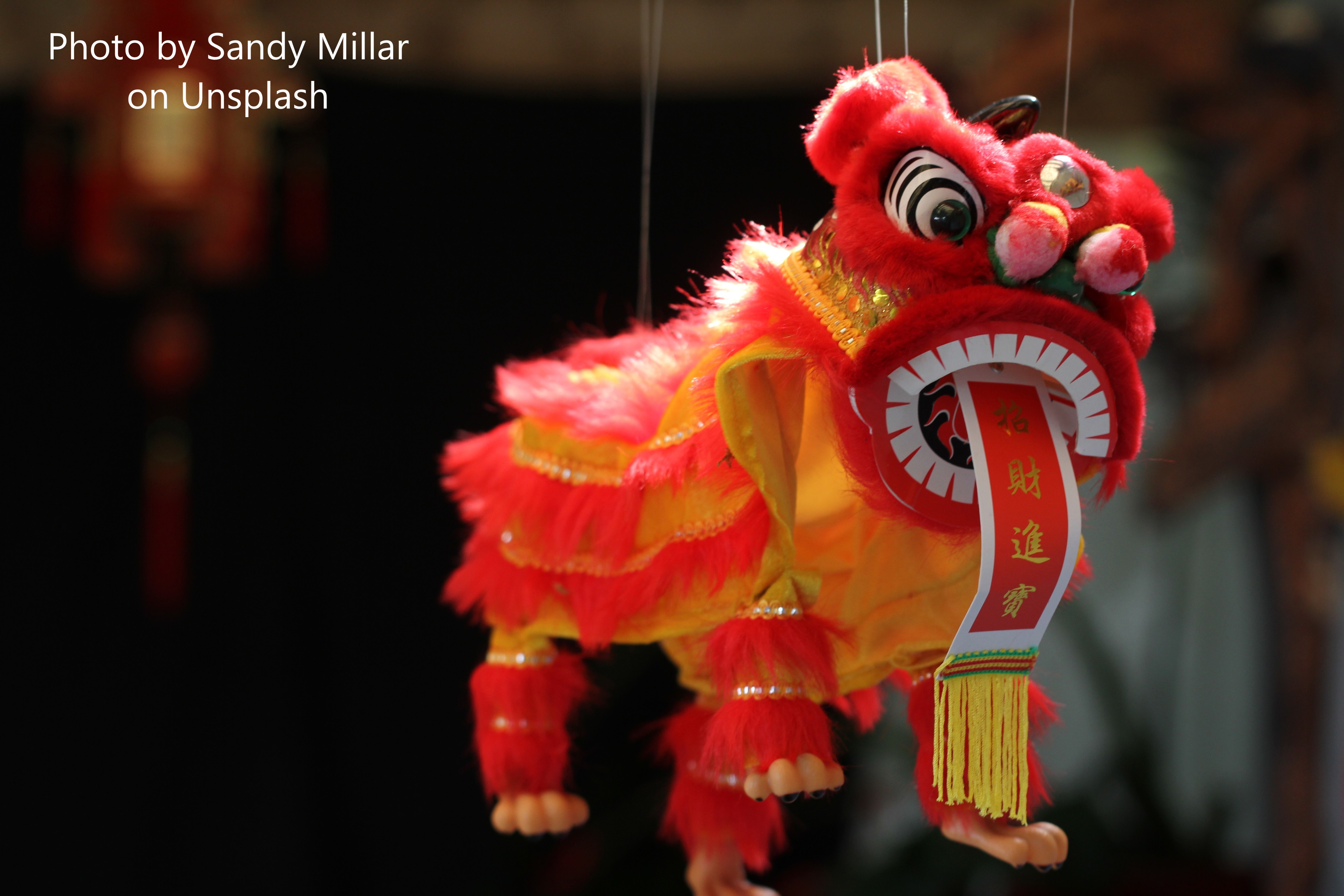 Reading Time:
5
minutes
By Win, MSc Environmental Protection and Management
Chinese New Year is one of the most important holidays for many Asians. Although I could not be home for a reunion dinner with my family on Chinese New Year's Eve, also with coronavirus fears throwing a wrench into many of my celebration plans, I still managed to celebrate the Year of the Rat 2020 in Edinburgh in my own way.
Cooked bak kut teh for an early Chinese New Year celebration with new friends.
Bak kut teh, translated from Hokkien as "meat bone tea", is a popular Malaysian and Singaporean pork rib dish cooked in a rich herbal broth. Despite its name, there is  no tea in the dish though.
As a proud Malaysian, I was more than happy to access my depleting cache of herbs (brought over from Malaysia) and cook bak kut teh to celebrate this special occasion with my new friends from China, Yuan Mou and Hao, who had not tried the dish before. Although lacking several signature ingredients, the strong herbal soup managed to impress my friends and kept us warm in the winter weather of Edinburgh.
Not quite the blast we had back in home but a cosy celebration nonetheless!
Had dinner with fellow Malaysians at The Standing Order.
Chinese New Year was also a nice excuse for me to go exploring Edinburgh with my Malaysian friends, especially given the many hidden gems in the town to discover.
Formerly a bank building, the Standing Order is now a bustling restaurant that is capable of accommodating a huge crowd! If you are looking for a decent British meal at reasonable prices, this is the right place for you! A word of advice, however, do come early and prepare to spend some time looking for an unoccupied table. Also, you can order right at the table by using the Wetherspoon Order & Pay app. A real convenience, especially given the usually busy crowd.
It is never easy to celebrate major cultural festivals away from home but having friends who laugh and share a drink with you on these occasions makes a difference!
Joined fellow residents to wrap haggis dumplings at Riego Street.
Symbolizing longevity and wealth, dumplings are a must-eat food during Chinese New Year. Although it might be tempting to just buy frozen dumplings from the local supermarket, you ought to make your own dumplings (and fillings) if you would like to have really tasty dumplings.
To celebrate Chinese New Year, one of the Riego Street Resident Assistants was generous enough to prepare three different fillings (haggis, braised pork and vegetarian) and a lot of dumpling wrappers for Riego Street residents to make their own dumplings. Oh, if you think wrapping dumplings is just a piece of cake, you need to try it yourself. I could not recall how many times I put too much fillings or accidentally destroyed the wrappers with my clumsy hands. Also, if your dumplings fall apart after cooking, you have not mastered the art of wrapping dumplings.
Wrapping dumplings with new friends of different nationalities while Chinese New Year songs playing in the background was certainly a unique experience, I must say. On a side note, I should add that pan-fried haggis dumplings were absolutely sublime!
Attended a Chinese New Year celebration in the Arcade, Peter Wilson Building.
If you visit a Chinese friend's house during Chinese New Year, you will undoubtedly be served a stunning variety of savoury delights and cookies such as pineapple tarts, bakkwa, kueh loyang, almond cookies and mini pork floss rolls. Without these goodies, it is not a proper Chinese New Year celebration.
Alejandra Castellano, who is the SRUC's International Compliance Lead, managed to find an assortment of Chinese New Year festive snacks and organized an afternoon tea and snack session in the Arcade, Peter Wilson Building to celebrate Chinese New Year. After finishing a 3-hour morning class, my classmates and I were more than glad to help ourselves with the delicious snacks and warm jasmine tea. Other than idle conversations we had much fun explaining the origin of some of the "traditional" cookies. For example, do you know that fortune cookies are actually an American invention?
So far away from home, I thought it would be very unlikely to find some of the traditional Chinese New Year snacks here in Edinburgh but I was glad that I was wrong!
Although it is disappointing to have cancelled a hotpot dinner with classmates, skipped a calligraphy session and missed lantern displays, it has nonetheless been a lovely Chinese New Year celebration for me. How is your Chinese New Year celebration so far?
Regardless, allow me to to take this opportunity to wish you all a prosperous and healthy year ahead!
Win Sim, MSc Environmental Protection and Management
Follow us on Instagram or Twitter for more updates from our Geosciences students!
Share