Post written by Andrea Roe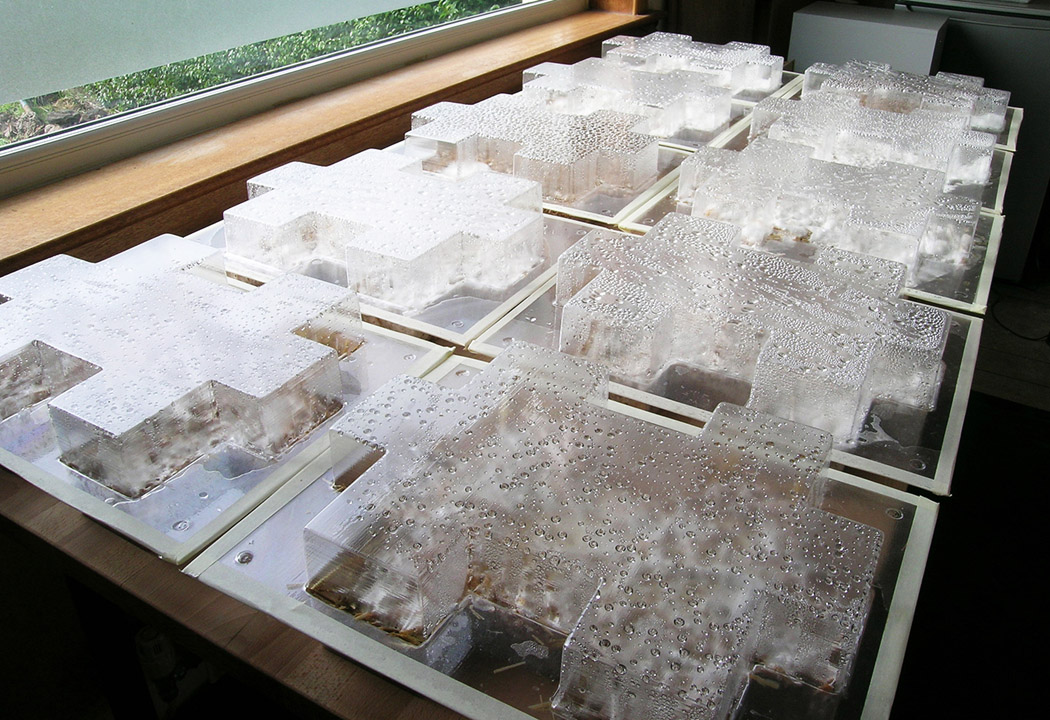 We wanted to produce a sustainable pig toy. A pig toy that was carbon neutral. This made us rethink the oven-baked biscuits idea. After consulting with a research technician at Scotland's Rural College, we were made aware of the delicacy of a pig's constitution, so we knew we had to tread with care. My previous research on hyphae networks in forests and Cath's on utopian architecture led us to trial mycelium. Given the right conditions this grows on grain substrates, and we were excited by the prospect of bonding grain without using other resources.
So, with a carved wooden former I visited Plastic Mouldings Ltd, in Irvine. Three weeks later 30 x vacuum formed pressed moulds miraculously arrived at my door. These were paired up and adapted to create incubators for the live and growing substrate.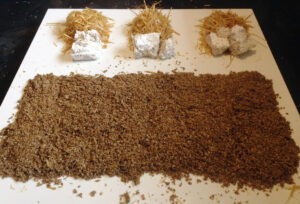 Honing the brick recipe and creating sterile growing conditions proved to be challenging. My front room was turned into an impromptu laboratory. The mycelium had its own requirements. It was to be kept moist but not wet, consistently warm (through a Scottish winter), with blinds drawn and vigilant daily observation by headlamp, to spot foreign moulds. Kitted up in latex gloves, masked against the pervasive fumes of pure alcohol, constantly sterilising surfaces, pressing, weighing and microwaving grain, boiling huge panfulls of straw, it took 28 days for the mycelium to bloom. Dreaming pink bricks, beetroot powder was added which glowed magenta, but disappointingly faded once the brick had air-dried.
Using straw rather than beer mash created lighter and faster growing bricks, they were also less robust so not ideal for boisterous pigs. The beer mash that Barney's Beer provided varied depending which beers were being produced, rye, spelt, hop and oat mixes were all trialled, causing mycelium spores to grow at different rates and in magnificent forms.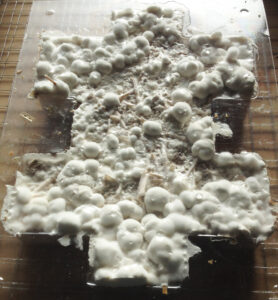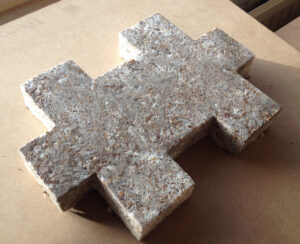 The process was then stopped, and bricks were exposed to daylight, stacked and dried.
The idea, to involve stock men and women in creating and designing edible structures that are specifically suited to their drift of pigs.
Next step, send a sample to the lab to test for mycotoxins…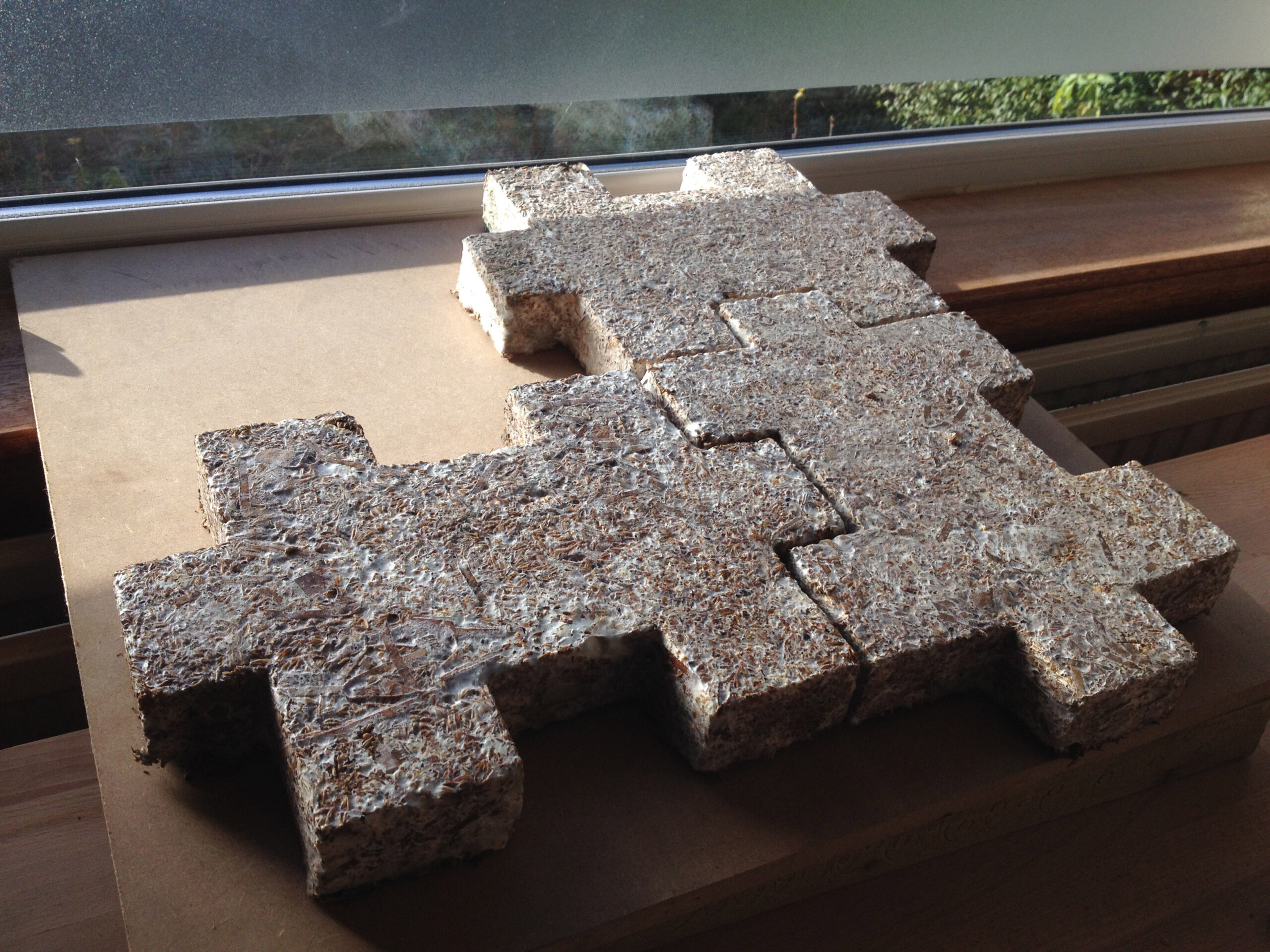 Photography © Andrea Roe