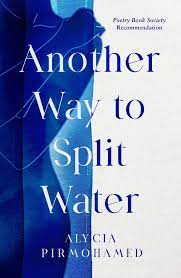 For our first event of the new academic year, we are excited to be hosting Alycia Pirmohamed to mark the launch of her debut poetry collection Another Way to Split Water (Birlinn, 2022). Pirmohamed's work explores the movement of ancestral memory across generations, through intimate questions of belonging that are deeply rooted in place and embodied encounters with the natural world. The event will be chaired by Dr Rebecca Macklin.
This special, in-person EEHN event will take place on Thursday 22nd September at 4pm in Room 1.06, 50 George Square (School of Literatures, Languages and Cultures). All are welcome to attend!
Please get in touch with any queries at environmental-humanities@ed.ac.uk.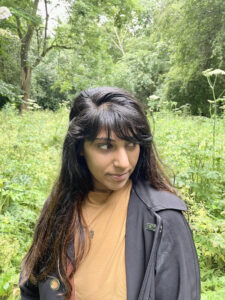 Alycia Pirmohamed is a Canadian-born poet based in Scotland. She is the author of Another Way to Split Water, as well as the pamphlets Hinge and Faces that Fled the Wind, and the collaborative essay Second Memory, which was co-authored with Pratyusha. She is the co-founder of the Scottish BPOC Writers Network, a co-organiser of the Ledbury Poetry Critics Program, and she currently teaches on the MSt. Creative Writing at the University of Cambridge. Alycia has held postdoctoral positions at IASH, University Edinburgh and at the University of Liverpool, and she received an MFA from the University of Oregon and a PhD from the University of Edinburgh. She is the recipient of several awards, including a Pushcart Prize, the 2019 CBC Poetry Prize and the 2020 Edwin Morgan Poetry Award.