Adapting to University classes 
Adapting to University classes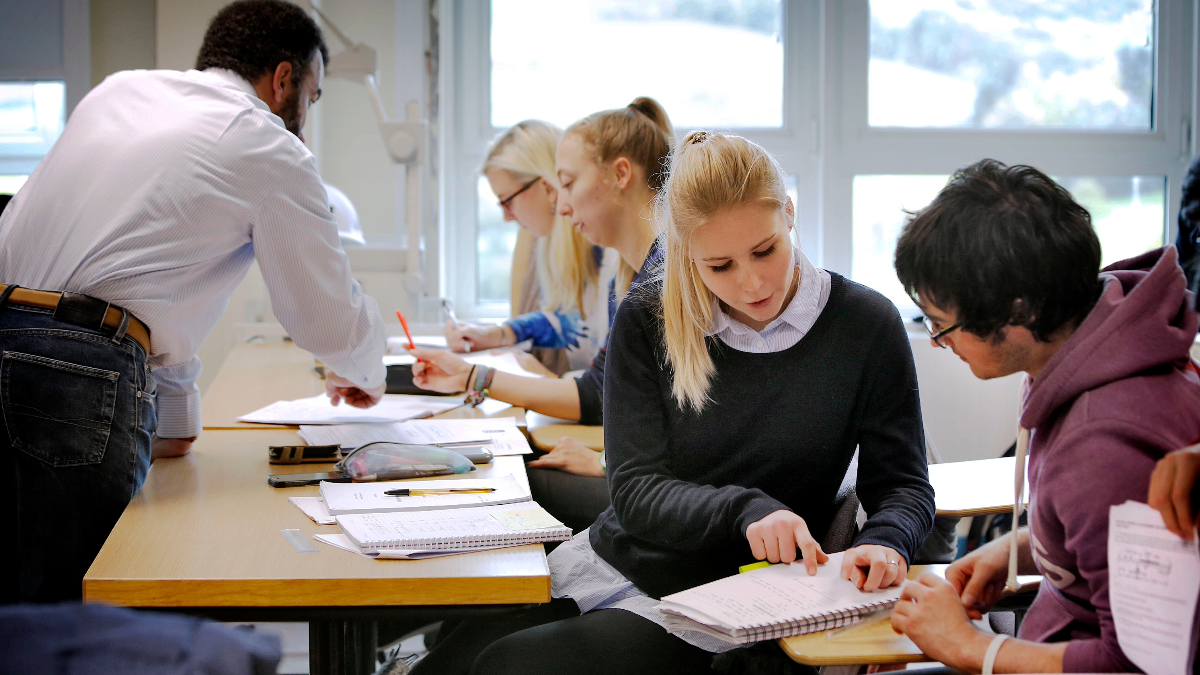 Reading Time:
2
minutes
By Katherine, fifth year, MEng (Hons) Civil Engineering
Adapting to university classes can seem daunting, especially if you are coming straight from school to university. Here are a few tips and pieces of advice to help you adapt quickly. 
Taking lecture notes
Unlike school, there will be designated times to make notes during lectures, and it is likely the content and slides will be covered more quickly than at your school. Therefore, making full sets of notes during lecture time isn't practical or feasible.   
Personally, I would recommend printing off a copy of the PowerPoint slides (which are released before the lecture) or opening a copy on a computer/tablet, and annotating them with key information or useful comments during a lecture.  
These annotated copies can then be enhanced by adding further commentary when you complete any readings. Once this has been completed, create a set of notes which you find suitable for revision – it is much easier to spend time understanding concepts when they are taught and creating notes, than it is to leave this until exam time! 
Doing tutorial and practice questions
In some courses, it may be relevant to look at some practice questions, especially in mathematical courses. Once you have made your lecture notes, and feel you understand the topic, test your knowledge by attempting some practice questions. Many people, including myself like to do this in bite-sized chunks, completing a few questions every day in each subject.   
If you make a mistake, or miss steps, highlight these and put a comment next to your working, so during revision time it is obvious which things you need to work on. Some lecturers may run through practice questions in class, and annotating these solutions with the explained methodology can also be useful. 
Preparing for exams
Preparing for exams at university can be different, as although past papers are released to help you know what kind of questions to expect, solutions are often not released. Therefore, relying on this method of revision alone might not be productive.   
Once you have revised the materials, and gone through your notes, a good place to start is by looking over the tutorial questions and giving them a second attempt. Then you may wish to consult past exam papers, and think about how you would attempt the questions – remember that the written questions are just as important to revise as the mathematical questions! 
Find out more
Share