New to Edinburgh? Top things to see and do in your first few weeks  
New to Edinburgh? Top things to see and do in your first few weeks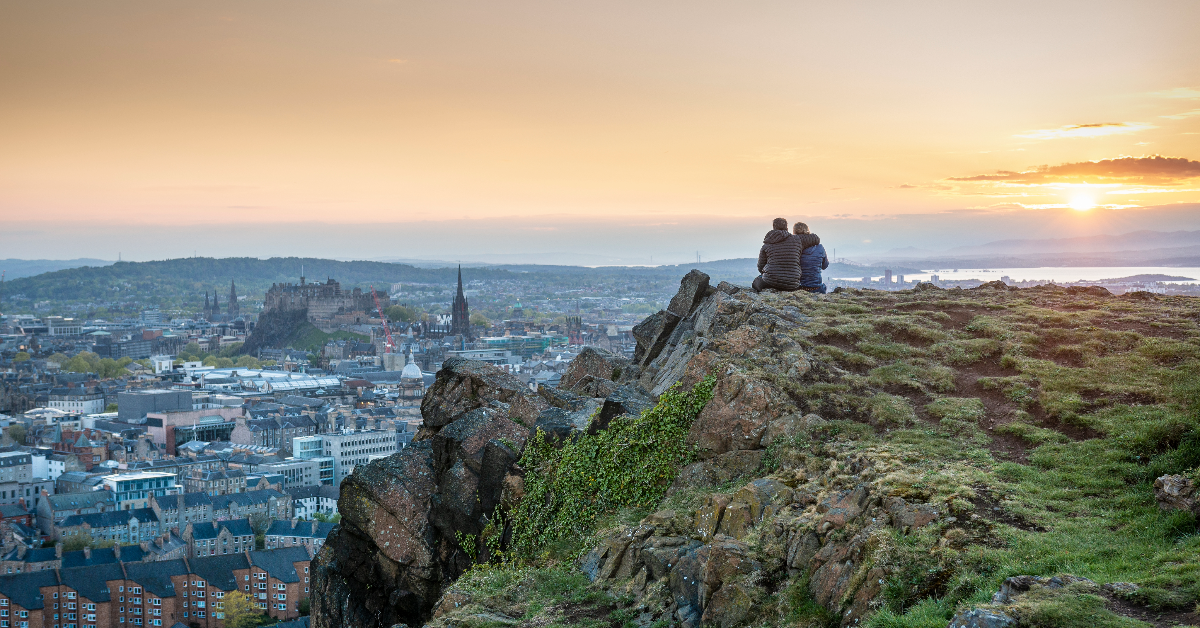 Reading Time:
3
minutes
By Katherine, fifth year, MEng (Hons) Civil Engineering
Moving to a new city can inevitably, be a nerve-wracking time, however I can assure you that I have found Edinburgh a fantastic city to call home for the length of my university degree.  
Edinburgh has plenty of sights to see, both within the city centre, and easy to reach on public transport. Here are some ideas of less well known attractions to go and see, with a student-friendly budget in mind! 
The Royal Botanic Garden
Edinburgh's Botanic Garden is located relatively close to the city centre in Inverleith, and is a great place to relax from the pace of city life. There are plenty of different plants and trees to see, and lots of space to have a quiet moment. The main gardens are free to enter, and cafés and food outlets are available if you would like a snack or drink. If you are interested in plant science, there are also informative exhibitions available to enter. 
Portobello Beach
Portobello is on the outskirts of Edinburgh, and has a long, sandy beach and promenade with amusements and cafes. In the warmer days of September, it is an especially nice place to sit and take a picnic, or have a dip in the sea. The beach is popular with swimmers, in addition to paddleboarders and sailors. Portobello can be easily reached on the bus, and the beach is free to visit. I would also recommend a trip to the beachside pizza shop while you are there! 
Calton Hill
With possibly the best views of the city, Calton Hill is another must-see sight which is often overlooked by those visiting Arthur's Seat. The walk is well paved, and – although steep – is a relatively short walk to the top, giving you views across the city. A café is located at the top of the hill, and if you keep an eye on your calendar, there are often good evenings to visit to get free views of the fireworks. The hill is in the centre of town, and easy to walk to. 
Pentland Hills
The Pentland Hills are just outside Edinburgh, however still connected to the city by many bus routes. There are many free walks and hikes to try, and you might even see herds of Highland cattle grazing! There is also an outdoor artificial ski slope, which offers lessons and timed entry at very reasonable prices, all year round. Skis and snowboards can be rented at the centre. In addition, there are plenty of cycle trails to try, so there is an outdoor activity to suit everyone here!
Share