A Summer Internship in Aberdeen
A Summer Internship in Aberdeen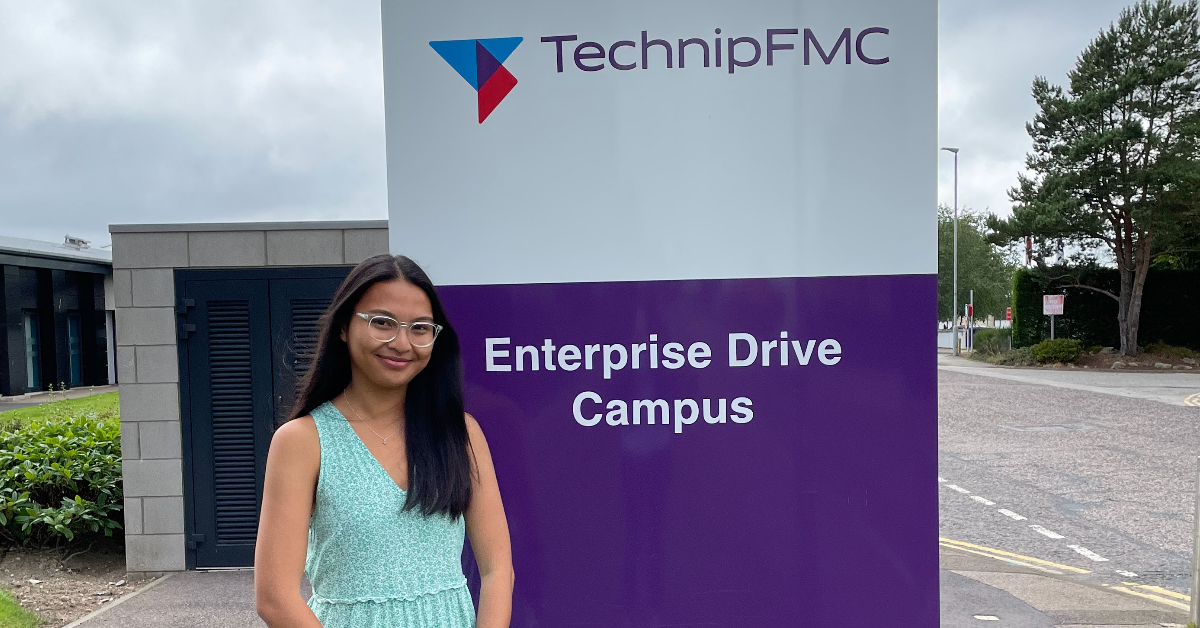 Reading Time:
2
minutes
By Claire, fourth year, BEng (Hons) Chemical Engineering
As I entered my third year, one goal that I had in mind was to secure an internship with an engineering company for the summer.
The motivation behind this was to gain work experience before graduating, to prepare myself before entering the workforce and have a feel for what the industry was like – since I had only ever read about it and heard it from word of mouth.
Securing an internship
The application process began with preparing and updating my CV, applying to various companies mainly in the energy sector (as that is where I'd like to pursue a career), doing online tests and interviews, and patiently waiting for responses.
Around February 2022, I received a call from the engineering and technology company TechnipFMC and was offered an eight-week internship at their Westhill campus in Aberdeen!
Off to Aberdeen
Around early June, I packed my bags and took the train to Aberdeen. On the first day, we had an induction and tour of the office before being put into different teams. I was placed with the Flexible Pipelines Team, which designs flexible pipelines for subsea systems usually used in oil and gas production.
The scope of my work was a lot about supporting the team with data analysis and management by creating and updating automation tools using the programming language Python. I must admit, I am not the best at coding, and I only had a basic understanding of how to use Python which did make me worry about being able to do my job well.
Thankfully, the team was very supportive and understanding, and provided me with some small tasks and training material to get started.
Learning experiences
The tasks were very interesting, and it provided me with a better understanding of Python (though more practice is needed!) and I was very grateful to have Ali, a fellow internship student, who patiently helped me in developing the codes.
By the end of the eight weeks, we had completed about three tasks focusing on automation tools in Python. The internship also gave us an opportunity to explore the other departments, which delivered presentations on their work. We had site visits to the warehouse and the spool base – a facility on shore which is used to facilitate continuous pipe laying for offshore oil and gas production.
Overall, it was a great learning experience, and I am very grateful for all the people I met, everyone was so encouraging and supportive which made the internship just that sweeter.
Favourite moments
My favourite moment was our team-building day out hiking around Loch Muick!
The eight weeks away from Edinburgh gave me a chance to explore more of Aberdeen and I even embarked on a short solo day trip to Stonehaven, where I walked around Dunnottar Cliffs and that was such a core memory for me.
Looking back, despite having reservations about having to move away from my base in Edinburgh, it was very rewarding, and it has given me a glimpse of life after university.
Take it from me and just say yes to new opportunities like this, because you'll never know what you're gonna miss out on otherwise!
Find out more about internships
Share