Accommodation in Edinburgh: My Advice to New Students
Accommodation in Edinburgh: My Advice to New Students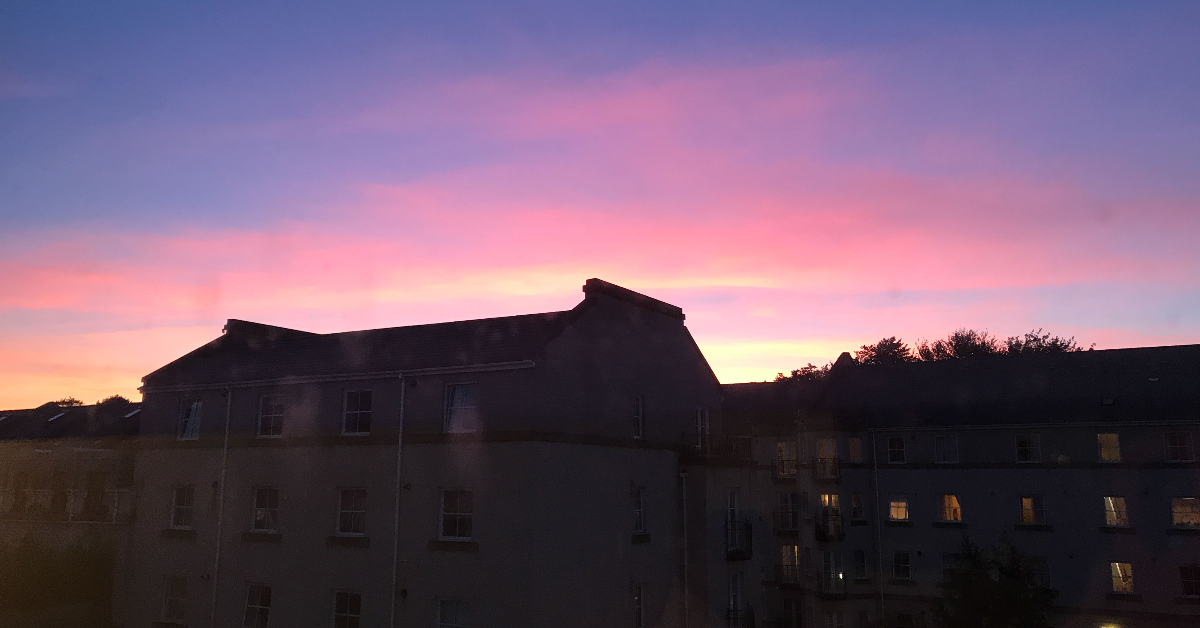 Reading Time:
3
minutes
By Katherine, fourth year, MEng (Hons) Civil Engineering
After I had received my offer to study at Edinburgh, accommodation was at the top of my agenda, and I was unsure what to do. Here's my advice to new students when considering which accommodation to select.
Self-catered vs catered halls
If you're choosing to live in University accommodation for your first year, firstly, think about whether self-catered, or catered accommodation is best for you. Self-catered means you will cook for yourself, while catered accommodation (at Pollock Halls) means breakfast and evening meals are provided during the week, with brunch and dinner served at weekends.
Many first year students choose to move into university accommodation, however other students choose to live in privately rented houses, or in their current accommodation if they are already living in Edinburgh.
Living in university accommodation can be a fantastic way to make new friends, and also benefits from included utility bills. In addition, there is a Residence Life team (older students who organise social events, and wellbeing support for residents) on hand to help you settle in.
However, living in private accommodation can often ensure a better city location, and typically privately rented houses offer bigger living spaces.
Personally, I have always lived in self-catered accommodation, as I enjoy the flexibility and ability to cook for myself. In first year, I lived in university accommodation, however chose to move out after second year. From my experience, both types of accommodation have their own advantages and disadvantages:
Catered accommodation:
You won't need to worry about allocating time to cooking and doing the weekly shop.
The menu rotates on a four-week cycle, so it will always feel like you are getting something different.
Mealtimes are fixed – this is something that I personally would have found challenging to fit around my schedule in terms of sports practices and social events.
Lunch is not included – you will need to plan, and budget for buying your lunches.
Self-catered accommodation:
You can cook the food you like, and what you fancy on a particular day.
By batch cooking and freezing meals, you can save both time and money.
You have the flexibility to cook and have meals whenever you like.
You can cook alongside flatmates, or invite friends around for dinner – a great way to socialise with your friends.
You will need to budget for trips to the supermarket, and allocate time for cooking.
Must-haves
Secondly, think about how what are your 'must haves' for accommodation – this could include en-suite bathrooms, bedrooms, or provisions such as on-site gyms. Using these criteria should narrow down your options, and allow you to make a better decision.
Distance from campus
Thirdly, consider the location – as an engineering student, you will need to commute to King's Buildings. Kings Building is located out of the city centre, and therefore I personally would suggest living somewhere with easy access to a bus route that goes to campus, or alternatively live within a walkable distance to campus.
Popular neighbourhoods for engineering student include Newington, Marchmont, Bruntsfield or Morningside, if you want to be within walking distance of campus.
Many first year students live in Pollock Halls (which is catered), however other properties such as Warrender Park and Causewayside are also popular with engineering students.
My personal experience of first year accommodation
In first year, I stayed in the University accommodation in Haddington Place. Haddington Place was a great student accommodation, and the facilities were excellent.
The accommodation, however, was quite a long bus ride into Kings Buildings every day – I personally didn't mind this, as I preferred the proximity to town for socialising at the weekends, and in the evenings.
The accommodation block was relatively quiet, however I enjoyed this, as it meant that I was able to work effectively at home, which reduced my need to study in the library.
Accommodation in later years
The majority of students choose to move out of University accommodation, and into private rented accommodation, after first year. I personally found that the majority of my friendship group tended to leave Edinburgh during the summer months to travel home, and therefore this might be something to consider when you chose the length of rental contract that you take.
Typically, Edinburgh can be quite busy in the summer, with many tourists visiting the Fringe Festival. The Festival, however, presents many opportunities for employment over summer, if you are looking for a job for the month of August.
Most students live with their friends and peers, however many also choose to live alone or with family. You will inevitably find which is right for you – some people prefer to live independently, whereas others prefer to live amongst people. When selecting accommodation, you will likely also have to weigh up price and location.
Typically, living towards Kings Buildings reduces the cost of your accommodation, and reduces your commute so I would highly recommend it.
Explore
Share