Jessie Chrystal Macmillan (13 June 1872 – 21 September 1937) was a prominent suffragist, peace activist, barrister, and feminist. She holds the distinction of being the first female science graduate and the first female honors graduate in mathematics from the University of Edinburgh. Macmillan was deeply involved in advocating for women's rights, particularly the right to vote, and played a pivotal role in the Women's International League for Peace and Freedom.
During World War I, Macmillan represented peace-seeking women from the UK at the International Congress of Women held in The Hague. She travelled to various neutral countries and Russia before joining other delegates in the United States. Macmillan had the opportunity to meet with influential world leaders like President Woodrow Wilson, presenting proposals formulated at The Hague that later influenced Wilson's Fourteen Points. She actively supported the establishment of the League of Nations and worked towards achieving independence for women's nationality, separate from their husbands' nationality.
In addition to her activism, Macmillan pursued an academic career. She graduated from the University of Edinburgh in 1896 with a BSc in mathematics and natural philosophy, becoming the first woman at the university to do so. She continued her studies in Berlin and returned to Edinburgh to pursue social subjects, eventually graduating with first-class honors in mathematics and natural philosophy. Macmillan also engaged in legal pursuits and became a barrister after the passing of the Sex Disqualification (Removal) Act in 1919. She co-founded the Open Door Council and worked to repeal legal restraints on women, advocating for equal opportunities in the workplace.
Throughout her life, Jessie Chrystal Macmillan made significant contributions to the advancement of women's rights and peace activism. Her dedication to these causes, along with her academic achievements, firmly established her as a trailblazer and an influential figure in the history of gender equality and social progress.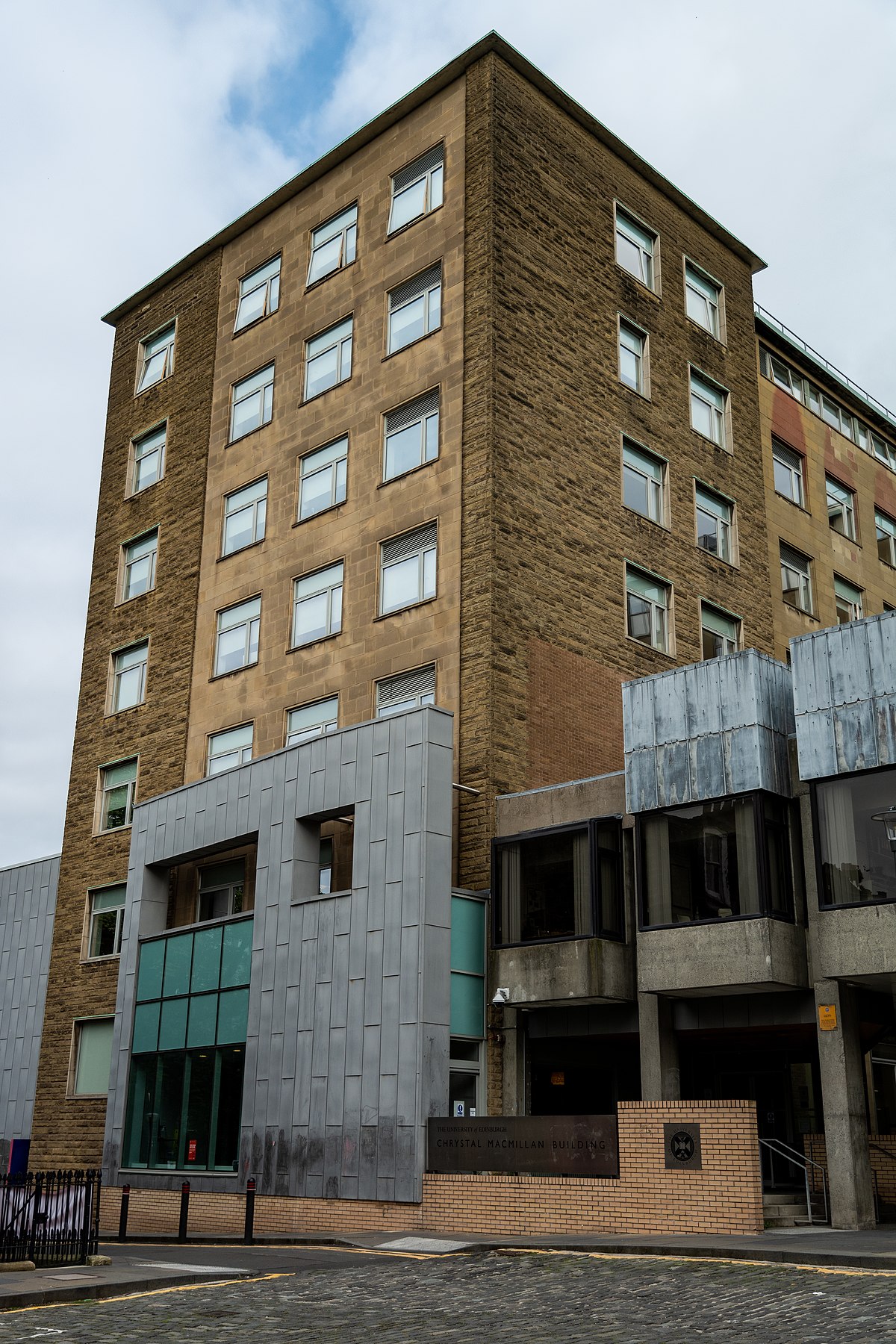 Arcaist, The Crystal Macmillian Building on George Square, Edinburgh, 2020 [via: https://commons.wikimedia.org/wiki/File:Chrystal_Macmillan_Building.jpg#/media/File:Chrystal_Macmillan_Building.jpg] CC by SA 4.0
More information:
Wiki
Dangerous Women Project
Share