Recruitment for 'The Pandemic, Dementia and the Arts Project' has just started.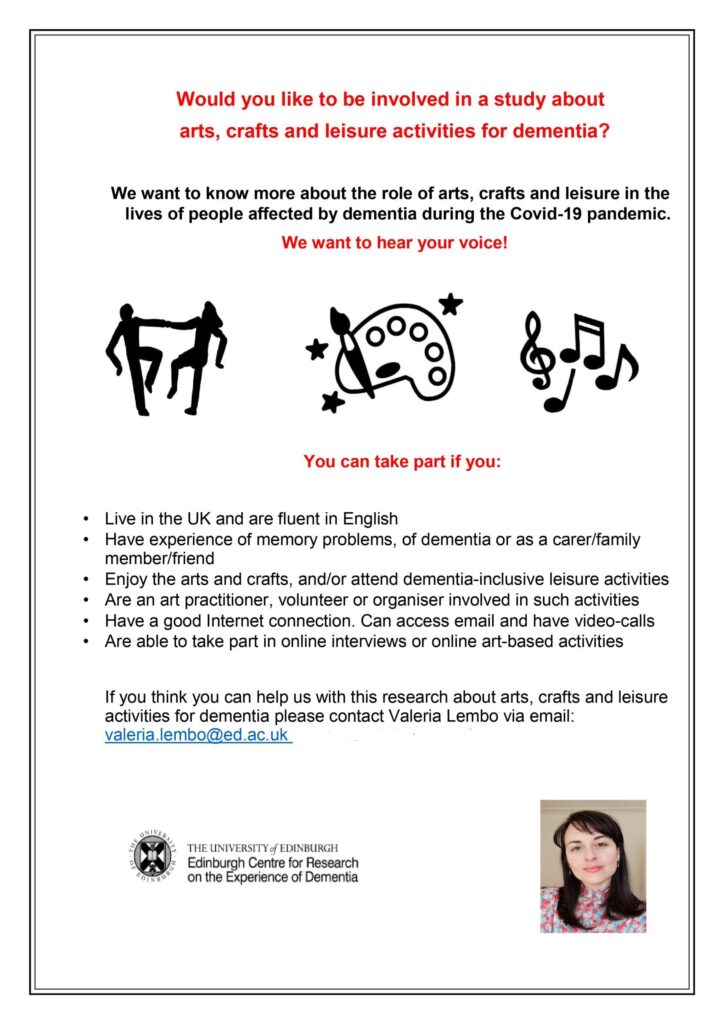 Are you a person affected by dementia (as a person living with dementia/MCI, or a family member, friend or carer of someone with dementia) living in the UK?
Do you enjoy the arts and crafts? Do you use online resources to do arts and crafts or have a fun time at home? Do you join any online group activities?
 What place arts, crafts and leisure have in your daily life and dementia journey across the pandemic?
I am also interested in how organisations and groups delivering dementia-inclusive activities have adjusted through the pandemic and what challenges they have been facing.
If you are you an artist, organiser, volunteer etc. involved in dementia-friendly and dementia-inclusive activities and living in the UK, you might be eligible to become a research participant too.
Your experience and perspective are important!
Have a look at the recruitment criteria on the poster above and click on the Project Home page to find all the info you need about the project and how to join.