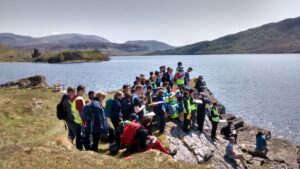 I teach on the Geology and Geophysics degree programmes run by the School of GeoSciences. I'm currently Course Organiser for the Geology dissertations, an co-lead geological field trips to Assynt and SE Spain.
In the classroom, I teach on the Natural Hazards and Natural Hazards and Risk courses. I'm interested in ways to develop high quality teaching material from academic field research, and new approaches to teaching Earth Sciences
I'm Chair of the Board of Studies for the School of GeoSciences, and an External Examiner of the undergraduate Earth Sciences degrees at University College London.