Saturday 4th December, 5.30 – 6.30pm
Allan Little will be talking with Val about the complex relationship between ethics and crime writing.
Full price £10 Book here
Student / unwaged £5 Book here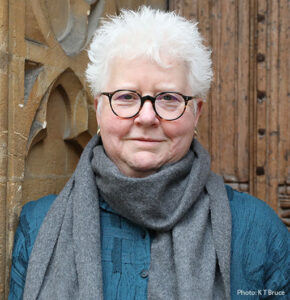 Val McDermid has sold over 17 million books to date across the globe and is translated into more than 40 languages. She is perhaps best-known for her Wire in the Blood series. Her latest Karen Pirie novel Still Life was published in paperback in February 2021, to be followed in May by a graphic novelisation of Resistance. Uniquely, she has been shortlisted in four different categories in the Mystery Writers of America Edgar Awards. The first book of her new series Allie Burns was published in August with the title 1979.
Allan Little is a broadcaster and long-time special correspondent for BBC News. He is Chair of the Edinburgh International Book Festival.