Saturday 4th December, 1.15 – 2.15pm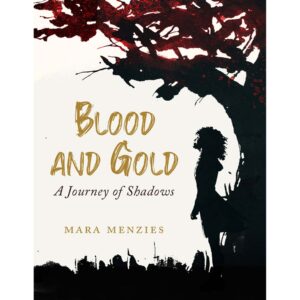 Mara Menzies is a Kenyan/Scottish storyteller and writer whose novel Blood and Gold originated from the stage show of the same name. The novel explores the legacy of colonialism and slavery through myth, legend and fantasy. Join her as she speaks of what inspired the stories and performs some of them in her unique, inimitable style.
Mara Menzies is a narrative artist, drawing on her rich, dual Kenyan/Scottish cultural heritage, to create worlds that explore contemporary issues through legend, myth and fantasy. Her stories range from traditional folklore such as The Seven Day Story, to stories based on historical characters, such as Kenyan freedom fighter Dedan Kimathi. She toured 27 countries. She first performed Blood and Gold at the Edinburgh Festival Fringe in 2019 and her book with the same title was published just in October 2021.