Saturday 4th December, 2.30 – 3.30pm
Leading authors Sara Maitland and Kate McLoughlin will discuss their recent new books and research, including their work on the power of silence.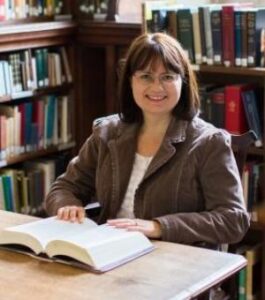 Kate McLoughlin is a Professor of English Literature at the University of Oxford.  Funded by a Major Research Fellowship from the Leverhulme Trust, she is writing a literary history of silence, from the Anglo-Saxons to the era of digital notifications.  She is the convenor of Oxford's Silence Hub, which is currently screening Silence Painting Poetry, a series of interviews she conducted with the artist Tom Hammick.