Saturday 4th December, 8.45-9.45pm
Francis Spufford will discuss his writing, including his recent book Light Perpetual – fresh from the Booker prize long list with Sara Parvis.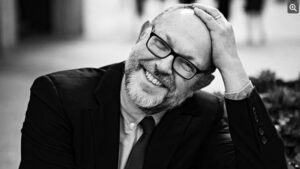 Francis Spufford is the author of five highly-praised books of non-fiction, most frequently described by reviewers as either "bizarre" or "brilliant," and usually as both. Unapologetic, has been translated into three languages; the one before, Red Plenty, into nine. He has been longlisted or shortlisted for prizes in science writing, historical writing, political writing, theological writing, and writing "evoking the spirit of place." In 2007 he was elected a Fellow of the Royal Society of Literature. He teaches writing at Goldsmiths College, University of London. His 2016 novel Golden Hill won the Costa Book Award for a first novel, and the Ondaatje Prize. His latest book is called Light Perpetual: A Novel and was published by Faber in 2021.