Sunday 5th December, 1.30-2.30pm
Join author Francesca T Barbini for an exciting workshop on writing a Fantasy story. You will learn all the important basics to get you started on writing your very own story.
And when you are done, submit your final story to Luna Press Publishing, where all the stories will be part of a feature on the official website.
Most suitable for children between the ages of 9 and 12, but everyone is welcome! Please, bring a pen or something to write with! We ask parents or guardians to attend the event as well to take care of their wee ones!:)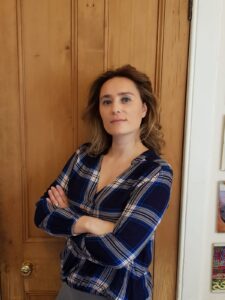 Francesca T Barbini was born and raised in Rome, Italy. After years of volunteer work around the world, she completed a MA Honours in Religious Studies at New College, Edinburgh, focusing on the Ancient Near East and the Dead Sea Scrolls, followed by a PGDE at Edinburgh University. She is the author of the YA SF series, 
Tijaran Tales
. In January 2015 she officially started Luna Press Publishing, home of speculative fiction in fiction and academia. In 2018 she won the British Fantasy Award for Non-Fiction, as Editor of "Gender Identity and Sexuality in Fantasy and Science Fiction", and in 2021 she won the British Fantasy Award for Best Independent Press.