Hello everyone,
After one week of exam review and three exams, my first semester of my fourth year (3rd GEP year) is complete. Due to the changes brought about by the pandemic, this semester has been quite an adjustment. Hybrid learning was a new concept for us all. It feels like a big achievement to have gotten through it, which wouldn't have been possible without the support of staff and fellow classmates. After getting through this semester, I picked up some tips that I hope will be helpful for others to apply to this upcoming semester.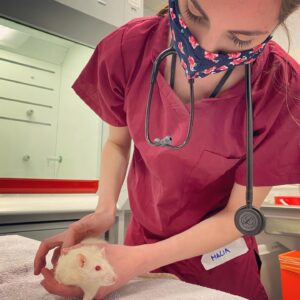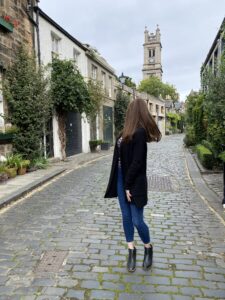 1. Take breaks between classes. With hybrid learning, the number of hours spent in front of a computer screen has significantly increased. I found it necessary to step away from the screen in between classes to give myself a break and give my eyes a rest. Going for a walk in between classes or calling friends to chat acted as a nice change of pace to look forward to. 
2. Plan virtual study groups. Studying in a group has always helped me reinforce the concepts that are taught in lecture. With physical distancing guidelines, it is not always possible to meet up with others in person. But coordinating virtual study groups with friends is helpful, fun, and a nice way to stay in touch! Studying with company also helped to keep me motivated and engaged.
3. Avoid using screens when it is not necessary. On the weekends, I avoided screen-time as much as possible. Since most of my weekdays were spent attending classes online, on the weekends I turned to reading, cooking, baking, and going on walks. I also used my printed notes as a study aid instead of using online notes.
4. Find hobbies/join clubs virtually. The university offers a wide range of clubs that have now transitioned to an online format. This makes it easy to learn new skills and interact with others, so definitely take advantage of this!
5. Take a day of the week off (this is so important). This semester, Thursdays were my practical day. When I came home from practical, I would take the day off from school. This helped me to recharge and make time for myself.
6. Schedule things to look forward to. The way I spent my free time this semester drastically changed. As a result, I found new things to look forward to, including finding new recipes to try, taking baths, discovering new music, and watching new television shows. 
I hope that everyone enjoys their holiday break and recharges. This semester was a big learning curve but now with a bit of experience, next semester will be easier to navigate. Remember to take it easy on yourself, check in on your friends, and show gratitude to the staff who are helping us with this transition as they are going through it themselves.
Share