Hello again!
I realized in my previous blog post that I've forgotten to re-introduce myself! It has been a while since my last blog post from last year, after all.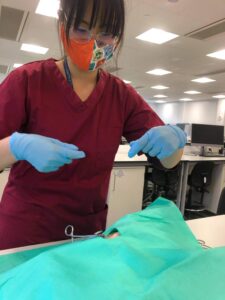 My name is Vivian, a Canadian student in my 3rd Graduate Entry Programme (GEP) year (in my 4th out of 5 years)! Now that December is approaching, and it's almost finals season, I've realized that I'm only half a year away from entering my final year of vet school! My experience at the vet school in the past few years has been a rollercoaster of a ride I wouldn't trade for the world, but as 2022 (the year of my graduation) approaches, it's time to think more seriously about what the future holds for me.

But first, I think it's fitting to recognize how my journey begun! I started in the veterinary field working with only small animals, and occasionally volunteered with aquatics. I knew for sure when applying for vet school that I would most definitely enter small animal practice, and my mind closed to other possible career options available with the BVM&S degree. But in reality, this degree opens the door to so many different opportunities out there, most I've not even considered before.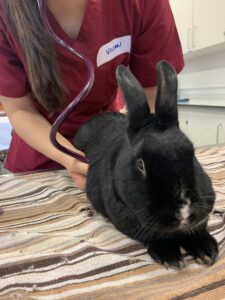 This degree allows us to work in general practice for small animals, exotics, farm animals, horses or even a mix of all of the above. But on top of that, we are also capable of working within the food chain, serving as the Official Vet to abattoirs, Food Standard Agency etc., or pursue further education in obtaining specialization in particular fields of passion like immunology, pathology, surgery, internal medicine, and the list goes on and on!

With such vast possibilities post-graduation, it's important to plan baby steps so we're not overwhelmed with where we want to go with our career. For me, this first step is to hopefully gain sufficient clinical experience first before deciding if or when I would like to go back to school and specialize. Although I started out dead set on working in a small animal practice after graduation, the past few years have opened my eyes and mind to entertain the idea of working with different species, possibly in a mixed practice! I have learned to see the merits each field of veterinary medicine has to offer, and they all interest me in a different way. This makes me more excited for final year rotations next year, where we get to experience a little of each field 😊

So, I suppose, at this moment, I'm not sure where I'm going to end up just yet, but that's all part of the journey that is vet school! We don't always have to be sure of where we are going. Enjoy the journey and you'll eventually find your destination.

Hope you enjoyed reading this post. Until next time!
Viv.
Share