EMS (Extra Mural Studies) is maybe a term you have heard before while looking into Edinburgh Vet School. It's basically work experience for us all to learn and grow outside of university and learn from many different vets. You can get EMS credit for clinical experience, research, and conferences alike. There is no limit to the amount you can do, and no boundaries on where in the world you can go, especially with clinical EMS. So of course I take advantage of that last point and find EMS around the world.
I have had the opportunity to travel to many different places doing EMS and gaining credit. I have done spays and neuters in Zanzibar, Africa. I have been back to different parts of the US of A in different hospitals. I have plans to travel to India to do more spay and neuter clinics there along with other adventures, not to mention the Maldives to work with turtles! There are so many wonderful experiences all around the world that are open to us as veterinarians. The last adventure has been one of my favourites so far.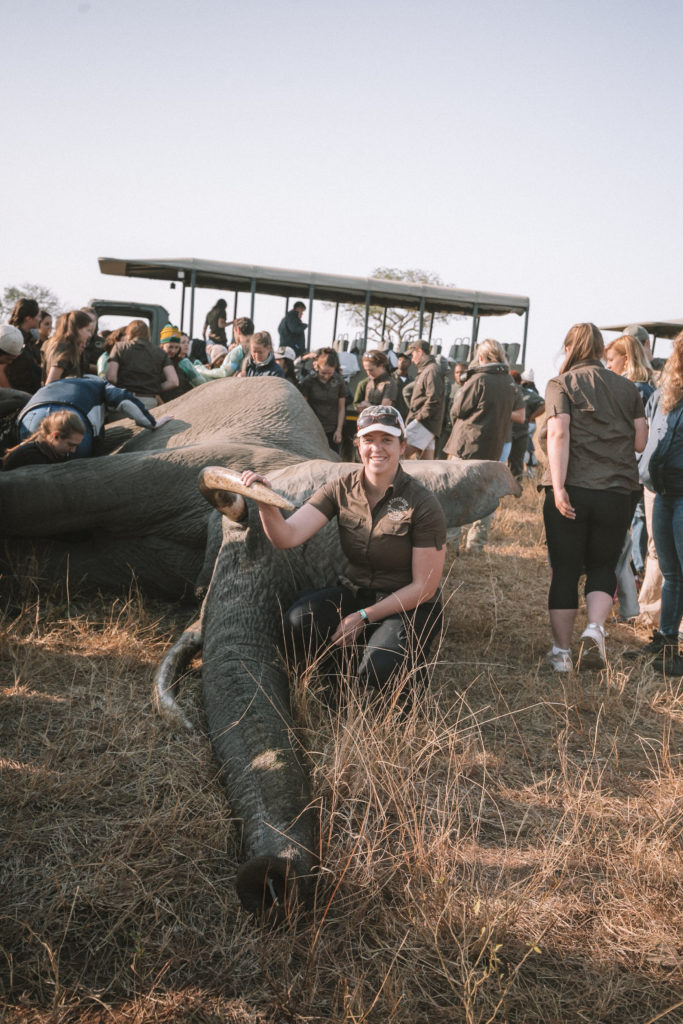 I have just returned from South Africa were I was attending a conference and practical workshop for 18 days focusing on conservation and wildlife medicine. My life has been changed and I don't know if I can even describe just how amazing this experience was. On day one we got picked up from the airport and taken to the university were we met the rest of the gang. There were 85 of us travelling and learning together which is no small feat. I tip my hats off to the organisers of this convention as I don't know if I would have had the organisation skills and patience that they had. For all us delegates, making new friends and learning 85 names was also no small feat. I can say however, that I now have many more friends around the world that I wouldn't trade for anything.
So what did we actually do??? Vet students and recently qualified vets gathered for an opportunity to learn more about Africa's wildlife and how veterinarians in this part of the world help these animals. Not only on a day to day basis, but how they are protecting their endangered wildlife as well. We had lectures on pharmacology for darting purposes of wildlife, how to care for cheetahs, what we learn from snakes, caring for rhinos, and so much more. I could probably talk all day about all the things we learned in lectures in the 18 days we were in South Africa. We didn't just sit in lectures and learn about wildlife however; we got to get out and experience it all as well. I like to think we went on a lot of game drives, but I also think I could have stayed out all day long just exploring the parks and looking for wildlife, big or small. Not only did we get to see it from a distance, but had the opportunity to get up close and personal. We mobilised an elephant to take blood samples and took the opportunity to listen to the heart as well as other parameters. It was amazing to be so close and have that experience.
We not only worked with elephants, but had the opportunity to get up close with rhinos as well. As most people are aware, rhinos (and many other wildlife) are poached for a commodity that we as humans find desirable. Rhino horn is traded highly on the black market as it is illegal to sell. Due to high demand of this product, rhinos are being poached for their horns. Some survive, some don't. Those that do survive usually have a long road to recovery and may or may not regrow their horn. Rhino horn is just like our fingernails and hair. Made from keratin it continually grows throughout their lifetime. They use it to fight and protect themselves as well as mark their territory by rubbing bark off trees. This rubbing is what shapes the horn into the point that we see. In an effort to deter poachers, veterinarians are removing the horn (at a safe distance from the face, nerves, and growth plates) in a specialised procedure. It doesn't hurt them as it is the same as when we trim our fingernails. Their horn will grow back and grows about 2 kilograms per year. This procedure takes only a few minutes, and is proving to make a difference in the lives of rhinos. We as members of this conference had the unique experience of camping in the bush for 3 days and working to remove the horns from 20 rhinos in an effort to protect them from poaching.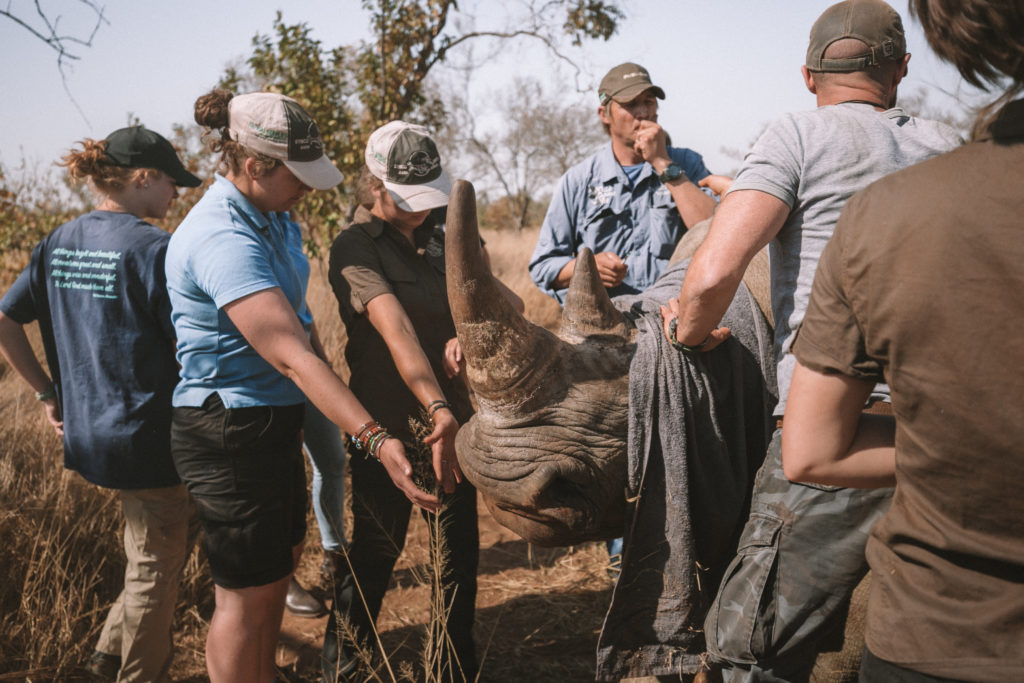 Working closely with the veterinarians to remove these rhino horns was such a unique experience. I am so grateful for what I saw and learned while in South Africa as it completely opened my eyes to the issues and I got a first hand view into what is actually happening. This is something I will never forget and I hope to spread the knowledge I have gained about the issues and solutions I learned about while in South Africa. There are so many people who are trying to make a difference. I only hope that it is good enough to counteract the destruction we as mankind are doing to these amazing animals. It's not only rhinos that are endangered due to human intervention though. We need to decide what it is that really matters and fight for it.
For anyone who wants to have more information on the conference and what it entailed in more detail you can contact me at adventurousvet@gmail.com. I would highly recommend attending SYMCO 2021 for anyone interested in conservation and wildlife medicine. If you aren't interested in attending the conference in two years, you can make a difference by supporting those who are on the ground in South Africa making a difference. Like and follow the following on Facebook and Instagram: Rhino Connect, Black Rock Rhino Conservation, @down2thewire, and SYMCO.
Share