Flowers are blooming everywhere you turn in Edinburgh which means that Spring is here!
School is out for the next four weeks and vet students are dispersing around the world. A lot of us will be on Extra Mural Studies (EMS) placements during this break. I am excited to be working at Hessilhead Wildlife Rescue before heading out with friends for two weeks of lambing in Wales. Of all things EMS related, I have found that one of the most daunting things to do is pack! Here is a taste of what packing for three weeks of EMS looks like:
Work apparel!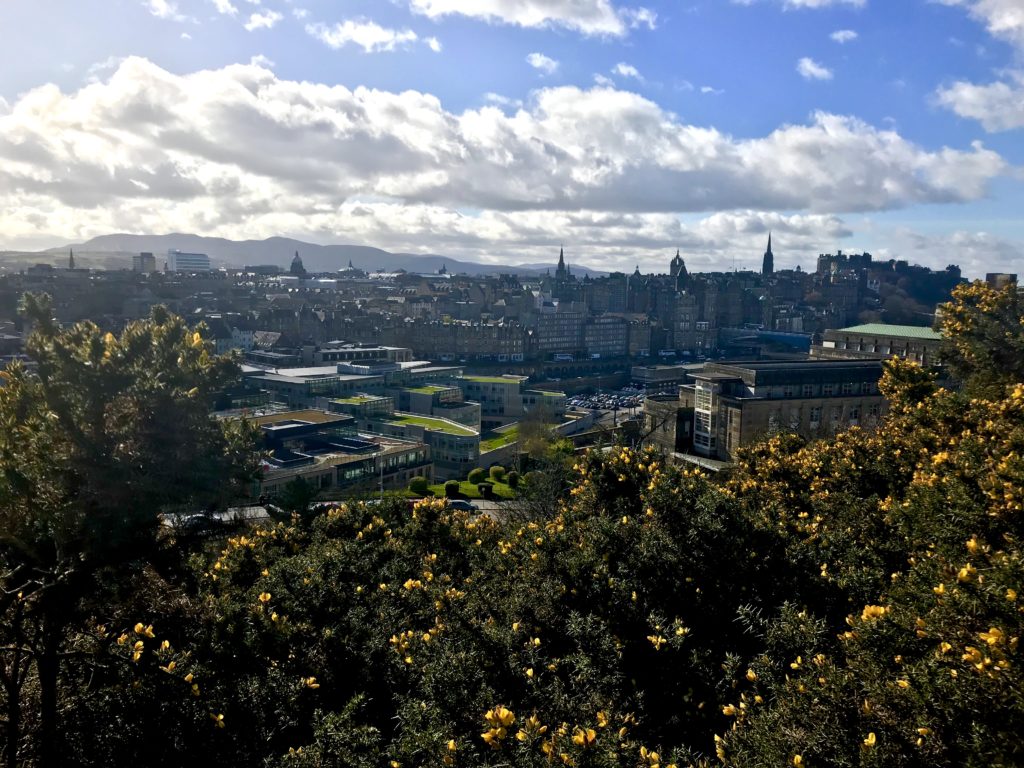 Personal Protective Equipment

Wellies
Waterproofs —  parlor top and pants
Boiler suit (layers!)
Boot bag
Nitrile gloves, short and long

Warm socks
Comfortable jeans
Thermals (layers!)
Comfortable sweatshirt
Handwarmers
Waterproof hat
Non-work apparel!
All of the sweatpants
Normal jeans
Trainers
Sweaters
Light t-shirts
Pajamas
Homework! 
EMS Forms

Reports (free choice and lambing)
Certificate of Attendance x 2

Packet for lambing health research project

R(D)SVS is partnering with the University of Liverpool and University of Nottingham on a research project investigating diseases and mortality in neonatal lambs. Students have volunteered to collect data for this project while on lambing placements (with permission of the farmers).

Animal Life notebook and colored pencils
Download notes before leaving Edinburgh
Laptop
Living supplies!
Sleeping bag
Towels
Laundry supplies
Hygiene things
Contacts, glasses
Snacks
Miscellaneous!
Train tickets + travel documents
Headphones
First Aid kit
Camera + film
Dissection kit
Journal
Read-for-fun book (small)
Jump rope (Because cardio is important, but the will to run will probably be low!)
Chargers
MOST IMPORTANT THINGS TO BRING! 
A positive attitude/excitement
Curiosity
Graciousness
Sense of humor
Picture of your dog
I hope things are springing into place wherever you are! Enjoy all the days!
– L
Share