Routines are an important as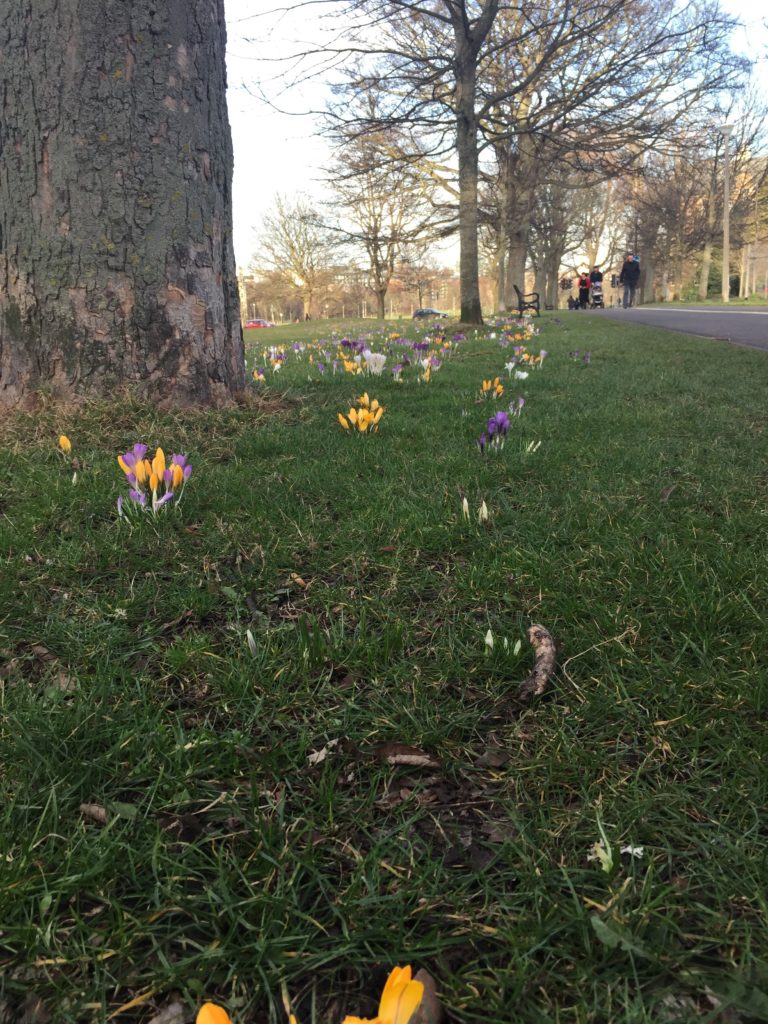 pect of my life, as they are calming and keep me grounded. It is often boring, and that is a fact I am alright with. My regular week consists of:
– Going to class
– Procrastinating from studying
– Going to the library between classes
– Studying in my room after class
– Studying in a coffee shop on the weekends (usually the same one)- Watching The Office at any chance I get
However, sometimes it's necessary to shake things up a bit, especially mid-semester! Lately, the weather has been absolutely spectacular in Edinburgh for February. The days of sunshine and temperatures over 10°C, have made the
city long forget the "Beast from the East" snowstorm this time last year. The sunny weather has sparked some unexpected adventures and exploration of the city, where I am always discovering new sites to see. This past week I took a trip down to Cramond Island, and had ice cream while strolling along the waterfront (in February!). With the beautiful weather, all of the seemingly randomly planted flowers are beginning to bloom, allowing for beautiful sites in the Meadows, Prince's Street Gardens, and soon the Edinburgh Castle will be a backdrop to the hundreds of daffodils that bloom beneath it every year. The city is filled with the hope of spring in February, and it makes everyone feel a little bit lighter.
This lightness is evident in not only tourists and members of the community taking advantage of the beautiful weather, but also in the members of the Vet School. With everyone making excuses to go outside at every opportunity possible. Studying for an exam doesn't seem so bad, with walks to break up the long hauls. It is when I am outside during a study break enjoying this beautiful weather, breaking my routine, that it seems to me that everyone is breaking their routine also. This is when I think to myself: sometimes the best moments come from breaking routines.
Share