'There is but one truly serious philosophical problem and that is suicide. ' – Albert Camus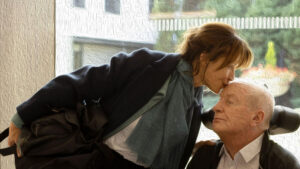 Death is a subject that human beings steer clear of in the majority of societies. In English culture, people refer to a dead person as a departed person, while in Chinese tradition the word for death is considered unlucky and indecent.

In ancient China, there were different decent ways of referring to the departure of people of different statuses and causes of death, and modern Chinese has added a more positive meaning to death. However, when euthanasia became possible, this desire to postpone death clashed with the wish to die, resulting in continuous arguments between two groups with diametrically opposed beliefs. Suicide is frequently denounced as irresponsible toward oneself and others, because human beings are herd animals, making it impossible for them to function in the world as solitary individuals, and human existence in modern civilization requires social interaction. This interaction leads to connection, connections construct relations, among relations, we see emotions and responsibilities. But is it possible to choose not to accept responsibility for one's own destiny, like giving up one's life? While the answer is affirmative, it has always been regarded as sinful by traditions and societal norms. However, given the uniqueness of certain situations, death can occasionally be a morally positive event.
The film Everything Went Fine/ Tout s'est bien passé (François Ozontells, 2021) tells the story of André (André Dussollier), who, after a stroke, asks his daughters Emmanuèle (Sophie Marceau) and Pascale (Géraldine Pailhas) to help him commit suicide (euthanasia). Despite all their efforts and reluctance, the daughters finally respect their father's wishes and, after he falls asleep in Switzerland, the daughters in France receive a call from the staff: Everything went fine. On the question of "to be or not to be", André is unmistakably at ease with the choice of death and the journey that leads to it.
The film appears to side with the daughters as it chronicles their path from rejection to gradual acceptance upon their father's choice to euthanize. However, they appear to be unable to comprehend; at the very least, the youngest daughter continues to believe her father is harsh and callous in the final moments before he passes away. After the father delays his euthanasia in order to witness his grandson's debut flute performance, from the daughters' perspective, there is hope. The daughters believe that by reconnecting with their father through their grandson, they may rekindle their father's bond with the world. However, when the daughters anticipate the grandson to act, he seems to do nothing and therefore offers no assistance. However, it appears to me that the grandkids have a tacit understanding that their daughters do not and that their connection is built on this mutual understanding and respect. So, the grandson respects his grandfather's choice.
It is therefore not enough to learn about what the daughters have gone through. Let us recall André's job, owning a factory and owning a gallery. The factory endows him with financial affluence, while the gallery highlights his tastes and aspirations for a romantic life. Thus, when a rich, decent, middle-class, romantically inclined art collector is confronted with a stroke, with an incompetent body, with the shame of incontinence and the pity of his descendants, the psychological blow far exceeds the fear that death can bring. Once he was a perfectly healthy father who stood and was looked up to, but now he is just a patient in a wheelchair who has had a stroke and whose mouth and eyes are slanted, and everyone has to bend to kiss him. Had he been able to continue his rehabilitation, he might have been able to embrace nature again in his wheelchair and feel the breath of life (frail life), but he will always live with a tear between the splendid freedom of life in the past on one side and the cruel reality of pity from the formerly weak (daughters, relatives, lover) on the other. This tear makes him see his pride pinned under the wheelchair so that when he is incontinent and needs his daughter to care for him as she did for her children, he breaks down and cries. The identity of the caregiver and the cared for are reversed, his dignity is no longer there. He would therefore prefer to die with dignity in his most sober moments than to live.
As a daughter, she could not understand her father's selfish stubbornness, and as a father, all he wanted was the last word. We cannot judge which is correct and which is incorrect, because suicide is a serious philosophical matter, and individuals who are involved in suicide have a distinct moral system. But suicide could not be condemned as selfish. When the pain does come, even though death will briefly hurt people around you, it will be in exchange for your own relief and the physical freedom of others. Therefore, perhaps "not to be" is the best option. Life is a blank sheet of paper, without a mission, without a label, and the kind of person one is can only be judged after one has died. So when André wanted not to become a patient to be pitied, for him, death was the greatest act of humanitarianism.
Written for The Film Dispatch by Sasha Wei.