Webinar: Testing and Trust, 30th October 2020- Dr Alice Street and Dr Shona Lee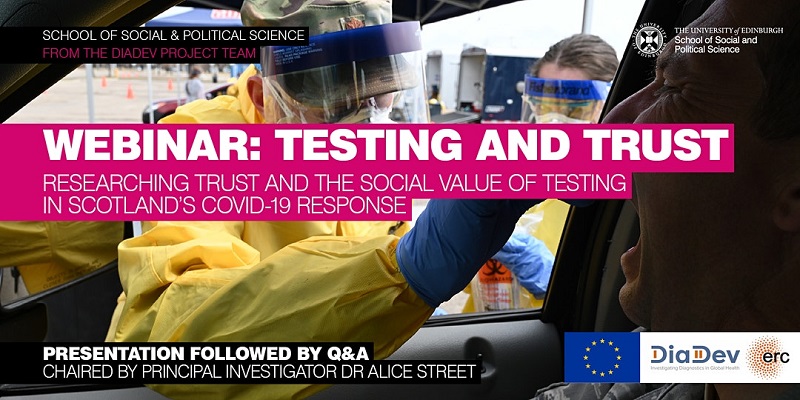 Testing and Trust is a rapid qualitative study investigating public understandings, expectations and experiences of Covid-19 testing in Lothian, Scotland and how testing strategies influence public trust in health services and government response. The study is being led by the DiaDev project team at the University of Edinburgh's School of Social and Political Science, and is funded by the Chief Scientist Office's Rapid Research in COVID -19 programme.
In this live webinar, we reported our findings from in-depth, socially contextualised research into people's understandings of different Covid-19 tests, their expectations of how and when they should be tested, their experiences of testing and how test outcomes influence behaviour. The presentation was followed by a Q&A and discussion chaired by the study's Principle Investigator Dr Alice Street.
Share