Changes…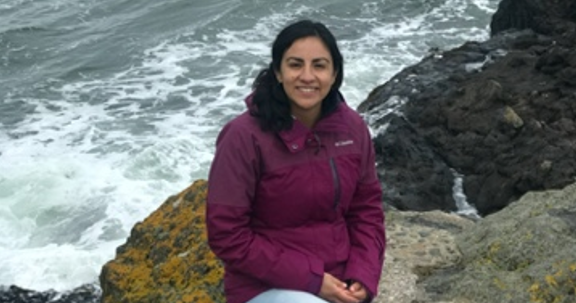 …by Isabel / from Mexico / studying MSc Applied Animal Behaviour and Animal Welfare / 1st Year
Hello everyone. I hope you are staying healthy and safe. My name is Isabel, I am from Mexico and I am currently doing my MSc in Applied Animal Behaviour and Animal Welfare.
I wanted to write a little about my experience of coming to Edinburgh from Mexico, visa process I had to go through and going through self-isolation.
First things first
Due to COVID, the process to get my Tier 4 student visa was very stressful for me. The visa centres in Mexico were closed for several months and it took me around four weeks to finally schedule an appointment for my interview. The time period after the interview and before getting a response was also difficult. I was getting anxious because my MSc was starting soon and even though I was very excited about it, the fact that I was not sure if I was going to be able to come to Edinburgh to study was something that kept me awake during the night. If you are going through a similar situation, I want to tell you that you are not alone. In general, these processes can be very stressful in general and they take time.
I put into practice two different activities to deal with the stress and anxiety. First, I decided to start meditation sessions for short periods of time (around 10 minutes) and I started drawing. These two activities helped me a lot to focus myself in the present and stop thinking about what could or could not happen to me in the future. Fortunately, a little over 4 weeks after my interview I received the notification that my student visa was ready to be delivered.
Getting ready for Edinburgh
Knowing what to bring to Edinburgh was tricky for me. I searched for advice of what type of clothes to bring and what other useful things it would be best to pack. There are many stores where you can go and buy clothes or other things that you could need so it maybe not necessary to bring too much clothes, especially if you are travelling by plane.
Coming from Mexico, I do regret not packing food that you can bring and it can be difficult to find it here or it can be expensive. So, if you have space in your luggage, I would recommend sneaking in a few candies or sauces.
During Self-isolation
When I arrived in Edinburgh my MSc had already started so luckily, I had plenty of things to keep my mind busy while I was self-isolating. However, it was difficult for me to concentrate on my assignments and classes the first few days after arriving since I had really bad jet lag and it was hard for me to adjust to the time zone. To help my body to adjust, I bought valerian root extract which is a herbal medicine to help you sleep and also meditation was a very useful tool for me.
During the self-isolation period it was also very helpful to have other people that I could talk to, so my flat mates were also a very good support system for me to adjust myself to my new life. Many of them were also self-isolating so we spent some time getting to know each other and sharing some of our experience.
If you are going through a self-isolation period, I would recommend getting close to people you can talk to, either where you are living or online with friends. Doing your assignments and attending classes is very important but so is your mental health, so try to give yourself time to listen to yourself and try to connect with people that are in the same situation as you.
Finally, I would like to recommend a book that has showed me the power of meditation and how to give meaning to difficult times such as the one we are living through:
The Buddhist on Death Row – David Sheff
Thank you all, stay safe and I hope to write more very soon.