STEMantics: A Flit From Lit, to Law, to the Lab…
STEMantics: A Flit From Lit, to Law, to the Lab…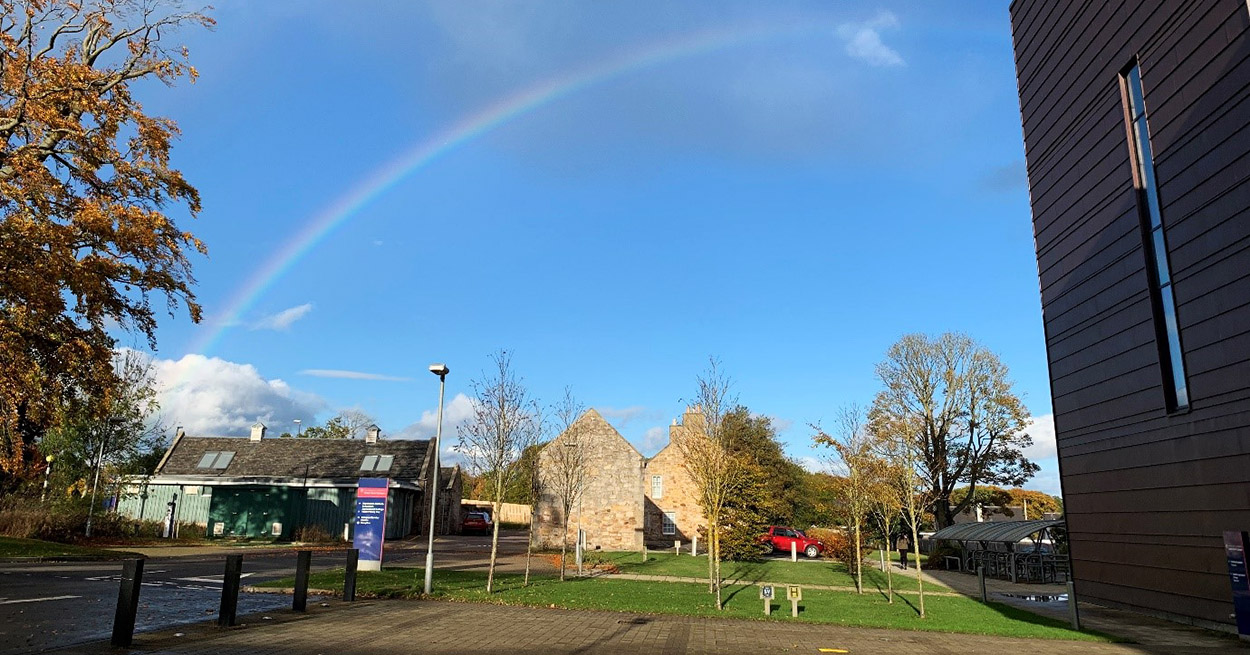 Reading Time:
4
minutes
…by Emma / from the United States / studying PhD One Health Models of Disease / 1st Year
My white lab coat is buttoned from chin to mid-shin, I have snapped my blue latex gloves decisively as I put them on, and I have my COVID-19 compliant face mask firmly on and looped over my ears, hopefully concealing my fears from the casual observer. Around me, my colleagues in the lab get to work, busily spraying surfaces and instruments with absolute ethanol, confidently labelling their Eppendorf tubes, and confidently crunching around in their ice boxes for their reagents. I, meanwhile, am unsure of what to do and stand awkwardly near my work station, not wanting to break anything. It is the first day of my PhD and my very first day in the lab. I hope it does not show.
My professor stands at the front of the room and draws a diagram of what we will be doing in the lab. She draws in multicoloured markers on the board, indicating that today we will be making a synthesis of single guide RNAs (sgRNAs) using T7 RNA polymerase. At the time, I did not know what these terms meant, but I had a rough understanding that I would be using CRISPR/Cas9 gene editing technology to edit cherry cells in such a way that they would no longer appear or fluoresce red but, instead, would be colourless. In other words, I would be removing the sequence that makes a cherry red by taking out certain base pairs and inserting others from a guide. Finishing her demonstration at the whiteboard, she tells us to refer to our lab protocols and to begin. I flip open the blue booklet and scan today's instructions. Following a lab protocol is very straightforward and akin to following a recipe; however, the problem is that I don't yet know the names of the ingredients, utensils, or techniques.
If eighteen months ago you had asked me what I thought I would be doing after completing my undergraduate degree in English Literature at the University of Edinburgh, none of my answers would have involved me doing microbiology, watching a post-mortem sheep dissection, nor getting my personal licence in animal handling. Yet I have done all of these activities during this first month of my PhD in One Health Models of Disease. My friends and family are shocked when I regale them with tales of what it is like to work under a hood in the lab, how strange and fascinating currant jelly blood clots look, and that I am learning the 3Rs of animal welfare. My antics in STEM this year have been wildly different to the semantics of literature and the discourse of law, but I relish the challenges and opportunities that my new course brings.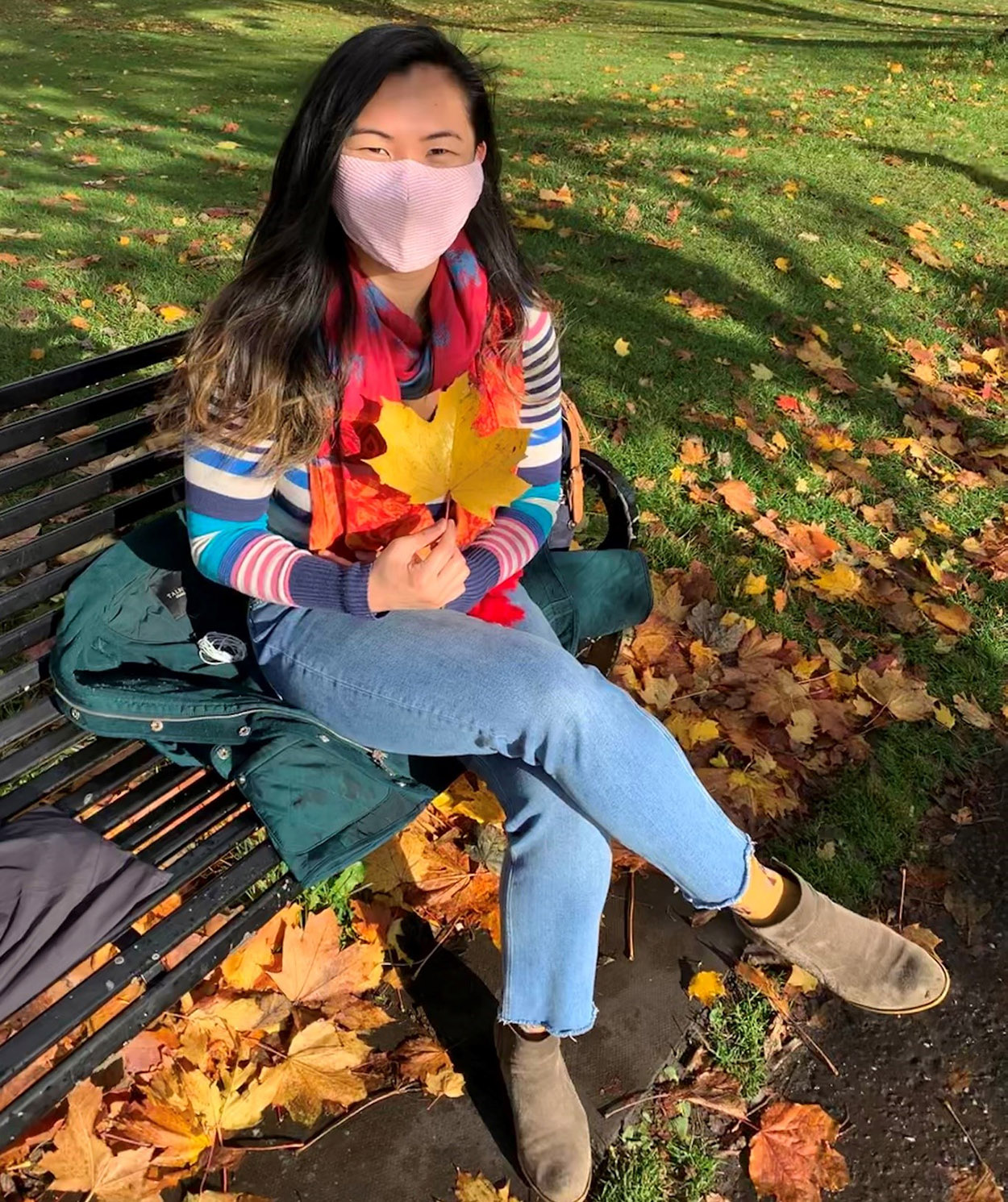 This is not my first time jumping between schools and degrees; last year I made the lateral leap from the School of Literatures, Languages, and Cultures to the School of Law, studying for a Master's of Law (LLM)  in Medical Law and Ethics. My background in reading, writing, and analysing literary texts during my undergraduate definitely helped me navigate the unfamiliar, postgraduate terrain of bioethical arguments, cases in medical jurisprudence, and public health protocols. However, I struggled in the beginning to understand case law and to apply and analyse these legal precedents in seminars. I had to accept that I would not be an expert in a new subject immediately and that there was no shame in asking for extra help, two things which did not come naturally to me. Eventually, and with a lot of hard work, I scaled the learning curve, enjoying my degree so much that I decided to continue my interdisciplinary postgraduate education at the next level. This time though, I jumped a whole College as well, moving from the College of Arts, Humanities and Social Sciences to the College of Medicine and Veterinary Medicine.
Going into my sixth year in Edinburgh, I thought I knew the city well. However, it has been amazing exploring the whole new world of Easter Bush (a new fantastic point of view). Taking the bus in the mornings and seeing the Pentlands standing proudly in the sun or peeking through the mist certainly puts me in a completely different physical space as well as head space. I love seeing the fields full of sheep and pens full of horses on my way to and from campus, something that I had, of course, never experienced in the city centre. While this year has presented another learning curve in terms of both the work and navigating a new part of the city, (last week I got on the wrong bus and had to cross a busy roundabout and run through the woods to get to my lecture!), I have been delighted by the chance to learn in a wholly new environment.
As I write this, my first blog post, I am reminded of a quote from one of my favourite movies as a child, Men In Black (1997), where Tommy Lee Jones says to Will Smith,
Fifteen hundred years ago, everybody knew the Earth was the center of the universe. Five hundred years ago, everybody knew the Earth was flat. And fifteen minutes ago, you knew that people were alone on this planet. Imagine what you'll know tomorrow.
While Jones was specifically telling Smith that aliens were real, he was also generally making the point that Smith's preconceptions of the world were not necessarily correct and that he could always learn something new that challenged and shifted his core perceptions, beliefs, and knowledge.
Somewhat similarly, five years ago when I first came to Edinburgh, I knew that I wanted to study English literature. A year ago, I knew that I wanted to go into law. Imagine what I will know and learn tomorrow, next month, and over the next four years.