Five good reasons to take an online PG degree…
Five good reasons to take an online PG degree…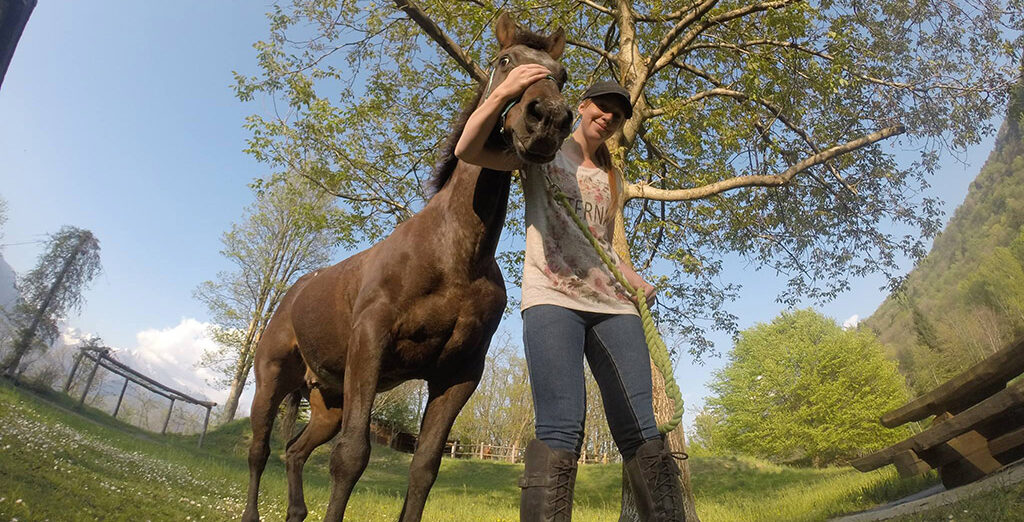 Reading Time:
3
minutes
…by Kirsten / from Italy / studying MSc Equine Science (2
nd
year)
Hello everyone! Kirsten here, I'm a second year MSc Equine Science student from Italy. This is my first post and I would like to tell you a little about my personal experience of taking an online degree and the opportunities this type of study could bring!
First off, I'm 33 years old and I have a previous BA and MPhil in Medieval Archaeology from the University of Oslo, a fascinating subject that led me to a career in…. software development! But where does Equine Science fit into all this, you may well be wondering!
Well, I've always been interested in horses and pestered my parents for a pony since age four (which I never got). It was only in my 20s that I finally started taking riding lessons, having a horse on loan, landing a job at a livery yard and thinking my dream of "horses" could actually turn into something real if I made it happen (sorry Indiana Jones). So I looked into getting some qualifications that would allow me to turn my dream, and my livery yard job that was paying bills at the time, in an engaging career. The search brought me to the MSc Equine Science, I applied and got an offer which I readily accepted. There were no funding opportunities available for a European student taking a part time, distance learning degree, so I had to self fund my studies. I was able to complete my first year but then I had to call it a day and graduate with a PG Certificate – life got in the way!
Fast forward five years and here I am back in Italy with a decent leadership position at a software company, my own house and car and, until recently, my own horse. There was always "something" missing, but I definitely couldn't complain about how my life turned out. That "something" is the reason why in January this year I decided I would take up my studies again, and I impulsively re-applied to the MSc Equine Science. My horse passed away in an accident and that "shocked" me into not accepting life as it was, but pursue my dream of working with horses again. My current job is perfectly ok, but the "something" that is missing is the passion and engagement, the sense of purpose, that working with horses gives me.
Being able to study online is an amazing opportunity, and here are five good reasons why:
Work full time: you can keep working whilst you are studying, so you can more easily cover tuition fees and living expenses, which is great if you can't get any funding!
Study from home: you do not need to relocate, so you can keep your current job and don't have to think about extra living expenses or turn your whole life upside down (again) for your new choice of studies.
Family first: you can remain close to your family, be available at need, look after the kids, all whilst studying for a degree!
Flexibility: online learning is super flexible so you really can study and interact with peers and tutors whatever timezone you are in and whatever part of the day or night you choose to study at
Life stage: at whatever age, online learning empowers you to take that first step and make a big change in your life, without completely disrupting it in the process!
Like everything, there are pros and cons. For one, there is no party-all-night-long student life for those studying from home! However at 33 that might not be such a bad thing… One thing I do miss is meeting my peers and my tutors in person and having face to face interactions. We have all the technology we need, we can hear and see each other live from different parts of the world, but online learning will never be able to make up for times spent discussing a topic in a pub with newly made friends, or casually meeting a tutor and striking up a conversation in the uni cafè. Balancing work, family and studies is also no easy task and requires a huge commitment and lots of determination to get through each module.
But if you made different choices when you were younger, or simply can't afford to relocate and be a full time student, an online degree is a golden opportunity. And wherever you are in life, it's never too late to change path!