Burning the Candle at Both Ends: Time and Money…
Burning the Candle at Both Ends: Time and Money…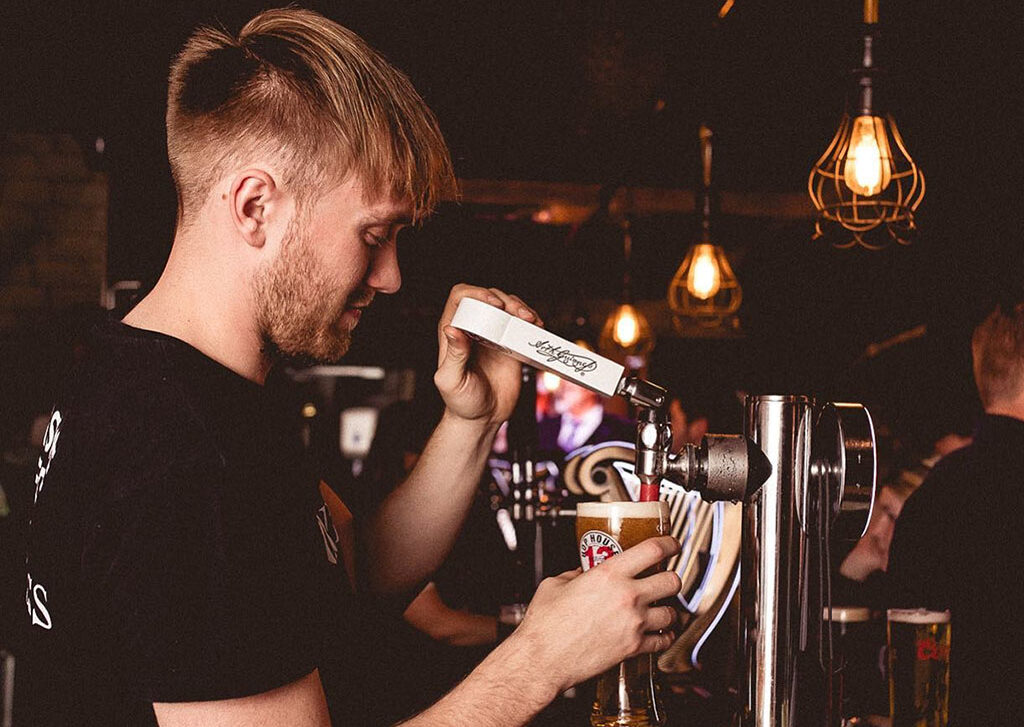 …by Rory / from Scotland / studying MScR Biomedical Sciences / 1st Year
Strangely, this COVID-19 pandemic has reminded me of an aspect of my course I feel would be important to share. Although very few comparisons can be made about a busy MScR course and sitting at home day after day without a job, money (and specifically the lack of it) is a real similarity I can draw between these two contrasting times. As I'm being incessantly told by these entrepreneurial social media accounts I follow for some reason "time = money" and I feel that time is another important point to touch on when writing about money issues during the course and for the MScR in general.
As mentioned in my previous post, I hadn't quite grasped just how time consuming this MScR would be. It is a master's degree so I knew it was going to take up a lot of my time with both lab work and independent work, but I was a little shocked when I was told I'd need to be in the lab 10am – 5pm (at least) from Monday to Friday. Maybe I was being a little ignorant and everyone knew this already! Don't get me wrong, I was incredibly excited to be able to gain that much experience in a lab environment, but it just meant I had a lot of reshuffling to do in my life. Most importantly, I had to find a new part-time job that allowed a little more flexibility and hours. Applying to and interviewing for part-time work at bars and restaurants was just an added pain when starting a master's, but I finally landed a job as a waiter in an establishment that offered me 3 shifts a week and was almost exactly halfway between my flat and the lab.
Starting in the lab alone required a lot of brain power and energy to absorb all the new information and learn an array of new skills. But starting a new job at a busy, fast-paced restaurant at the same time was quite strenuous. However, it paid the bills and tips were great! The 3 shifts a week seemed feasible once I had learned the ropes in both the lab and my work, but as the months went on this started to change. When in the lab on a weekday with work at night, I would be working from 10am to 11pm (13 hours!) with lunch and the short bus journey as a break. My shift pattern worked so I would get either two shifts during the week and one at the weekend, or one shift during the week and two at the weekend. Both weren't ideal because I had to choose between either two 13-hour days in the week or a week without a single day off. On top of this, some days I could be in the lab till 10pm! This wasn't compulsory, and my supervisor would even try to persuade me to leave earlier and let him gather the results himself, but I was too invested in the project to let myself leave!
This routine had a big impact on my social life too. I think people would say I am quite a chatty and sociable person who's no stranger to a drink in the pub, but during these few months I had neglected my social life and given up playing football which is of upmost importance to me. Even at my part-time job I felt that I was making no effort with my colleagues after long days in the lab meaning I would come across as shy or even moody, when in actual fact I was just tired (and rather be anywhere else in the whole world). I wouldn't see my friends much at all either, just my flatmate or girlfriend who would often comment on how tired or crabbit I was! I tried to ask for less shifts which was swiftly denied as Christmas was fast approaching. I had been a waiter for quite some time beforehand so I was already fairly competent serving tables, but I noticed that I'd make some clumsy mistakes from time to time and to say that the managers were understanding and helpful about it would be a barefaced lie! As well as my waitering skills, my work in the lab started to be impacted from the tiredness and hours at my job and at this point I knew this couldn't go on…
I ended up quitting my job and the immediate relief I felt was immense! I had more time to do just about everything, such as, socialise with friends, watch/play football, visit family at home, visit the pub etc. My lab work vastly improved and I'd show up early and full of energy instead of the lethargic drone that I had turned myself into. I inherited a small bit of money to get me by at least until my first project was over, however, I would not recommend counting on a family member passing away to get you through your money problems at university…
I hope this blog didn't seem too whiney. I know there are a lot of people who have it harder than me with work/money/uni, but maybe I'm just someone who needs some downtime to work most effectively. If you're like me at all here are the main points I'd like to get across…
Do not neglect your social life! Meet friends, go for a pint, have a kickabout. It's easy to drown in a sea of work, but meeting friends can be a great comfort and put things into perspective that there is a life outside of work.
As well as time with your friends, try taking some time for yourself too! Relax and do something that requires minimal effort. What I tend to do is watch the same 3 tv-series over and over and over again…
Have your job situation sorted before starting the course. This course

will

take up a lot of your time and energy. Already having a flexible job you enjoy, where you have friends and you know how everything works is something I would highly recommend.
If money problems are really building up, there are some options out there. I would recommend speaking to The Advice Place who gave me excellent advice when I struggled for money before I found a job.