Volunteer!..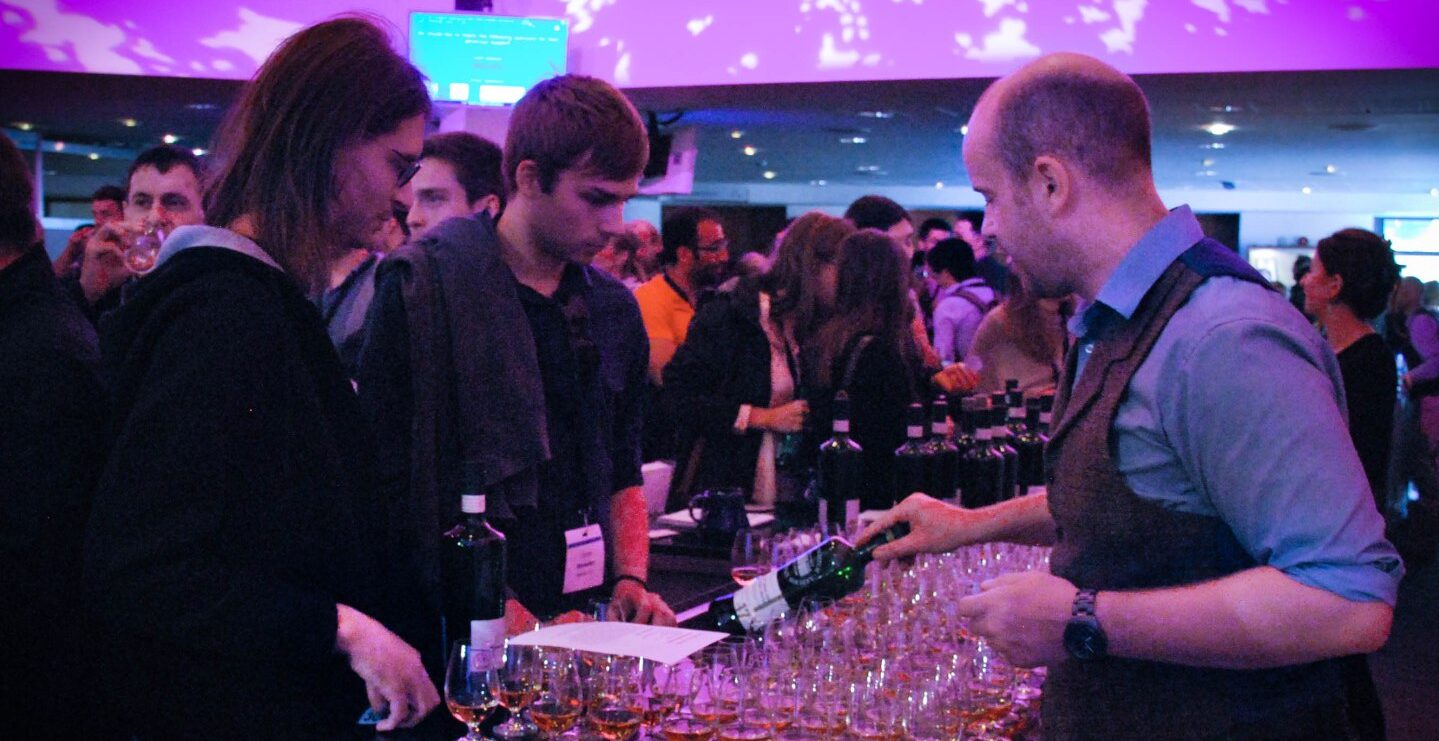 …by Chiara / from Austria / PhD Neuroscience 2016-2019
As a follow up to my post about the importance of collaboration, I wanted to write about another tip I have for fellow students: volunteering.
Volunteering is a great opportunity to gain experience (I volunteered in various labs for 2 months every summer during my undergraduate degree in order to strengthen my laboratory skills) and access to conferences if you lack the funds. In particular, I want to report about my volunteering experience at the European Glia Meeting 2017 and give a short summary of the meeting that took place right here in Edinburgh over the past 5 days.
Not a large amount of money is allocated for conferences in my PhD stipend which is why so far, I have been attending mostly smaller and/or local conferences. But it is probably not a secret that my favourite cells are glia (and in particular microglia, apart from neurons obviously), so when it was announced that the 13th European Meeting for Glial Cells in Health and Disease is going to take place in Edinburgh, I had to find a way to go. Luckily, there is volunteering – this was arranged by Edinburgh Neuroscience in Coordination with the Meeting Organisation Secretariat. Since I have been interested and actively doing photography for more or less 10 years, I decided to give it a shot as the official meeting photographer. This would give me the freedom to largely choose myself which symposia I wanted to attend, so it was perfect for me.
I am very happy I decided to do it although I feel a bit exhausted after 5 days of 11 hour 'shifts'. But the meeting itself was amazing! There was a large variety of research being presented, and delegates travelled as far as from Australia. It was the largest ever "Euroglia" meeting, with over 1,300 delegates and slightly above 700 posters! Apart from my official duties as a photographer, I mainly sought out the symposia addressing microglial physiology and polarisation, and neuroprotection exerted by glia, as these are my main research interests.  But there really was something for everyone, from a dedicated Drosophila glia symposium to Astrocytes in cognitive function to 'Dysregulation of protein translation in myelin disorders'. To be honest, one could write a whole report based on single symposia, so I don't know if I even can summarise the meeting just one blog post.
I filled about 20-30 pages worth of notes during the meeting, which hopefully says enough about how interesting I found it! I got tons of inspiration, be it conceptual or methodological. I am currently sorting my thoughts as to which experiments I will perform out of the thousands I had in my mind during the meeting – after all, the two remaining years I have are not going to last forever (yes, I will have two more years instead of just one, more about that in a blog post coming in the upcoming week!).
The meeting opening reception was accompanied by a whisky tasting hosted by the Scottish Malt Whisky society, which provided plenty of time to network and learn about different types of whisky.
During the meeting, I learned that lactate can be a powerful neuroprotectant after stroke (Dr. Bouzier-Sore, Bordauz, and Dr. Hirt, Lausanne), microglia sometimes eat viable neurons under stressful conditions (Prof. Brown, Cambridge), and microglial activation is crucially regulated by their metabolism (metabolism can actively push microglia towards a more pro- or anti-inflammatory metabolism, Dr. Baes, Leuven and Dr. Fleiss, KCL). Microglia also secrete extracellular vesicles that can do all sorts of things (Prof. Verderio, Milan).
The plenary lectures were also excellent. For examples, Prof. Bergles from John Hopkins University told us about amazing research into the development of the auditory system, and how supporting astroglia-like cells aid the right pruning of the sensory nerves towards a single hair cell via a complex ATP-dependent multicellular pathway. I'm very interested in purinergic signalling so I really enjoyed that talk a lot. Dr. Daneman from UC San Diego introduced us to endothelial transcriptomics in the brain and the study of the blood brain barrier, while Prof. Doetsch from Basel University gave us an insight in her work on the neural stem cell niche.
Overall, I enjoyed the meeting a lot, and I also had a great time with my fellow volunteers in our 'VIP lounge', where we got our food delivered and had basically bottomless free coffee, biscuits and cake. Yum!
All in all, I can just say that given the chance, you should probably volunteer. 🙂