Venturing outside the lab…
Venturing outside the lab…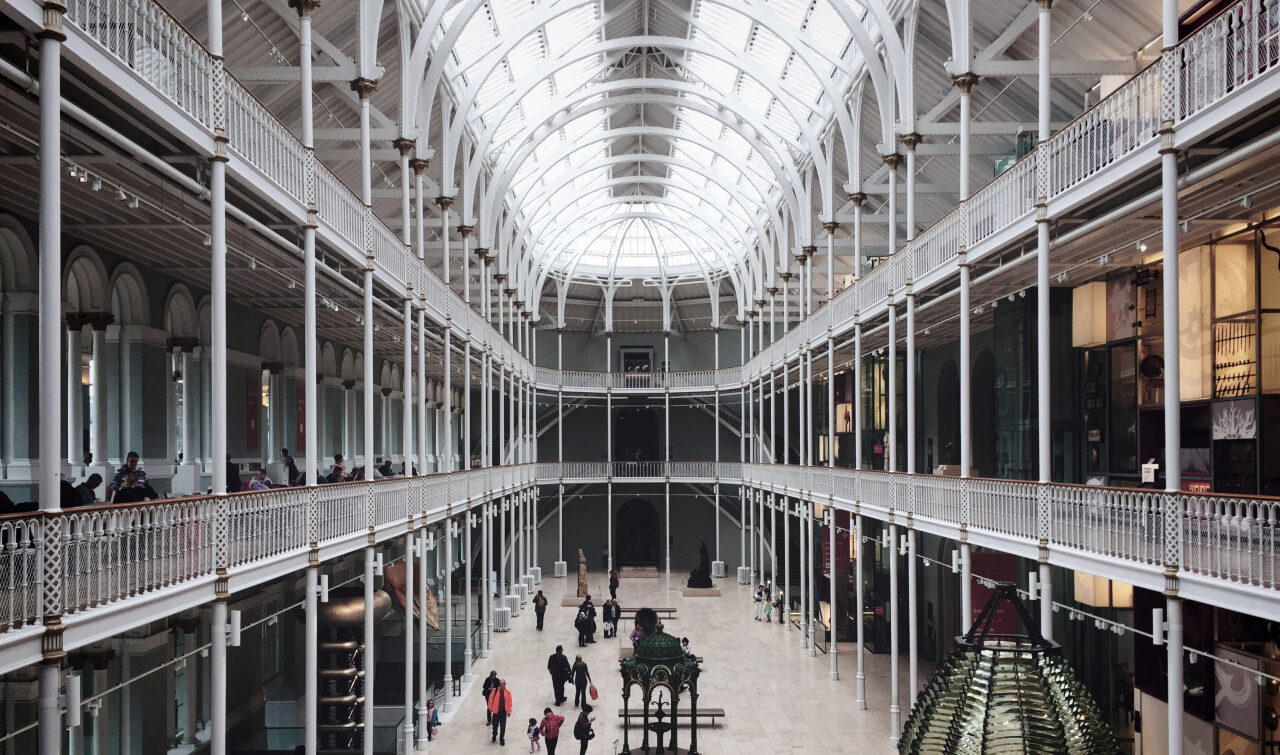 …by Chiara / from Austria / PhD Neuroscience 2016-2019
With my last posts being about mainly work-related things, I wanted to dedicate this post to the beautiful things that you can do in Scotland (apart from doing a PhD 😉 ) – some are just on the doorstep of Edinburgh, some a bit further away. I firmly believe that an occasional break away from the lab is crucial to 'recharge' your motivation & find new creativity after things have been going to monotonous for a while in the lab.
One thing I love to do on a nice day is going for a walk in the Royal Botanical Gardens & Stockbridge. The Botanic Gardens are so beautiful and relaxing, and there are lots of brave (cheeky?) squirrels around that you can feed.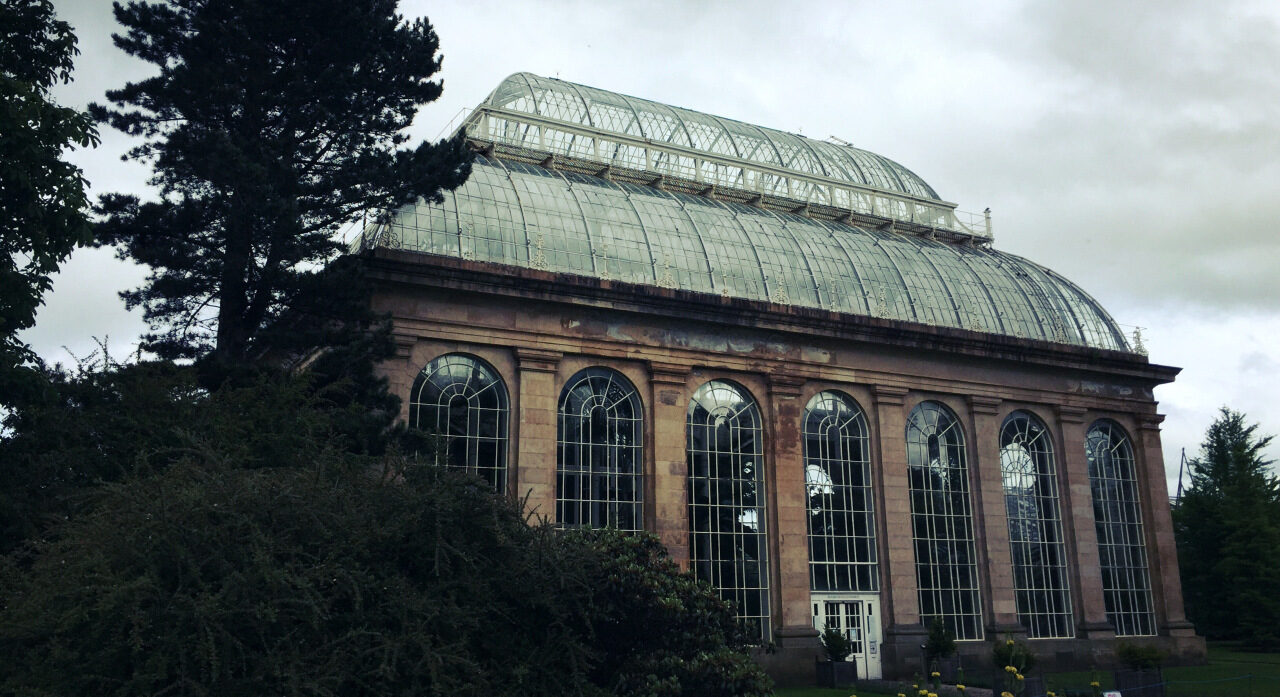 Another place that's worth a visit is the National Museum of Scotland – free entry and perfect for spending a rainy day indoors.
With a little bit more free time on your hands, you might be able to rent a car and venture up to the highlands. For a friend's birthday, we did a little retreat tour of the Highlands & the Isle of Skye. I was really excited about this since it would be my first time on the Isle of Skye! We wanted to have an experience close to nature, so we opted for "glamping" airbnbs – and I was so happy with all of our choices, although camping in April was a bit of a risky business (hot water bottles and fireplaces, if available, are key to keep you warm).
Our first stop was Bridge of Earn near Perth. It's not technically the highlands, but it's a beautiful area nonetheless, and we got to spend the night in a cosy yurt with a fireplace. This place exceeded my already high expectations by far! We received a warm welcome by the family hosting us, and our pre-booked three course, home-made vegetarian dinner for only £12 was more than we could eat. Along with the yurt at this farm came Maisie, the happiest dog I've ever seen, and several cats (Maisie made sure to 'protect' us from the cats and chased them away).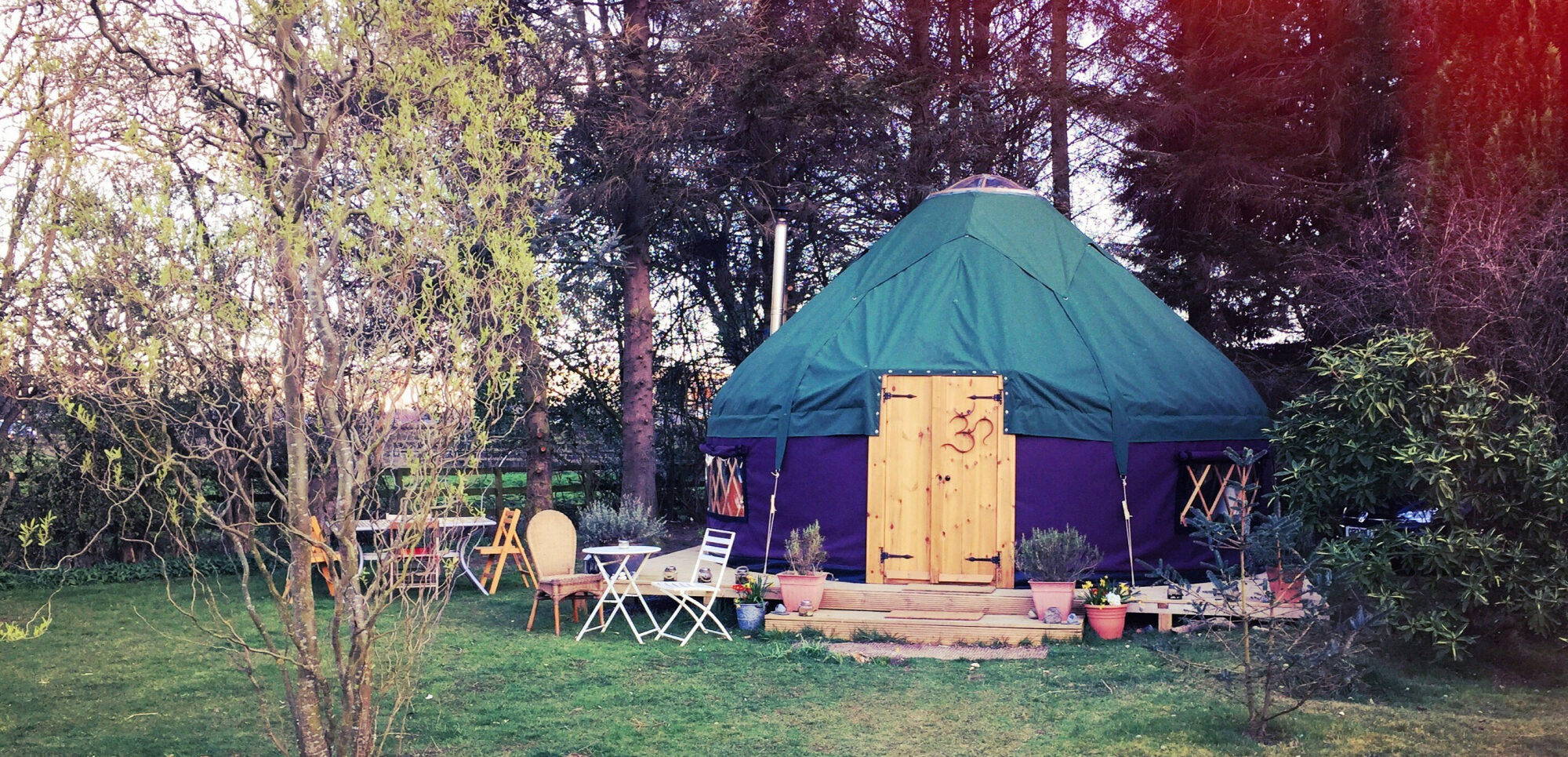 After a rich breakfast of all sorts including homemade jams, we hit the road again through the Cairngorms National Park with the destination 'Big Sand'. Well, the name of this place is not very imaginative – it is a place in the highlands slightly northwest of Inverness with a long beach. The drive through nature there was spectacular – and it was on the way there where everything started to get very remote, and the roads turned into tiny single lane streets. The Big Sand itself is beautiful and I imagine in summer it's the perfect place to be, so if you have some time, go there! They also have a camping place if you have a tent. Sadly, it wasn't so warm but nonetheless we loved it there as well.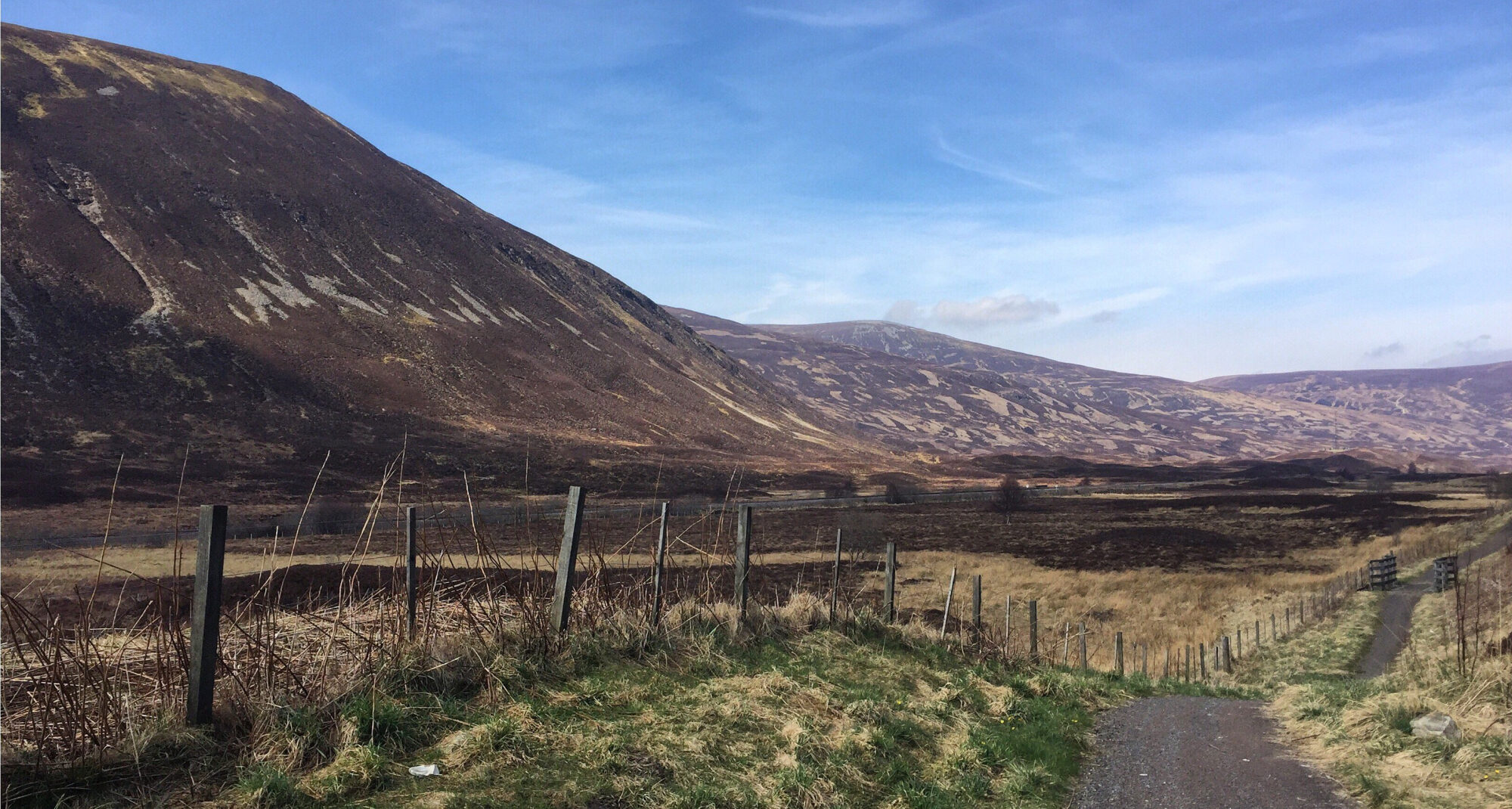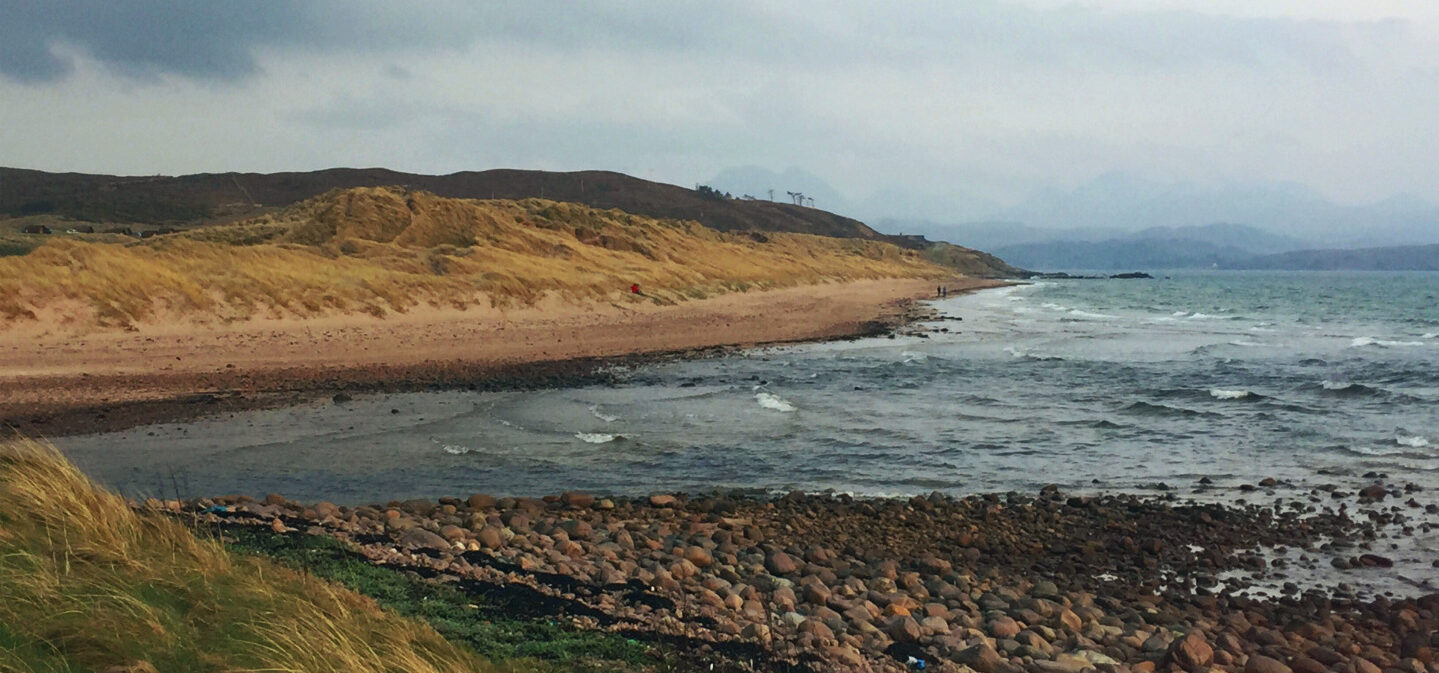 The next day we finally travelled to Skye. I was so excited! The roads are mainly single file – but it doesn't matter, there's not much traffic. If you enjoy driving (like me), this is a great place to be. Our home for the next two days would be: Skye Eco Bells. This place is a little eco heaven, with no electricity (or signal, as nearly nowhere on Skye), a composting toilet, an ourdoor greenhouse shower, a home-grown herb garden and free-range chicken I quickly made friends with. The hub/kitchen has a general fireplace to keep it warm and cosy, and gas and kitchen supplies are provided for preparing meals. In retrospect, I probably would have preferred to go in a warmer season than april, but our stay at Skye Eco Bells was a wonderful and peaceful experience. The weather on Skye is notoriously unstable, and we definitely noticed that (want snow, torrential rain, sunshine and rainbows all in one day? Yep, Skye offers that). Once on Skye, there is a lot to see – we only had two days and I definitely could've stayed there for a week just exploring different parts, from the Old Man of Storr and Quiraing stone formations in the north to the Fairy Pools in the south. It's also great for hiking, so I hope to return in warmer month.
I hope this gave you some inspiration what to do with your spare holiday time in Edinburgh. For me, spending time in nature is a great balance to lab work and spending time at the computer 🙂