The start of a nice wee adventure…
The start of a nice wee adventure…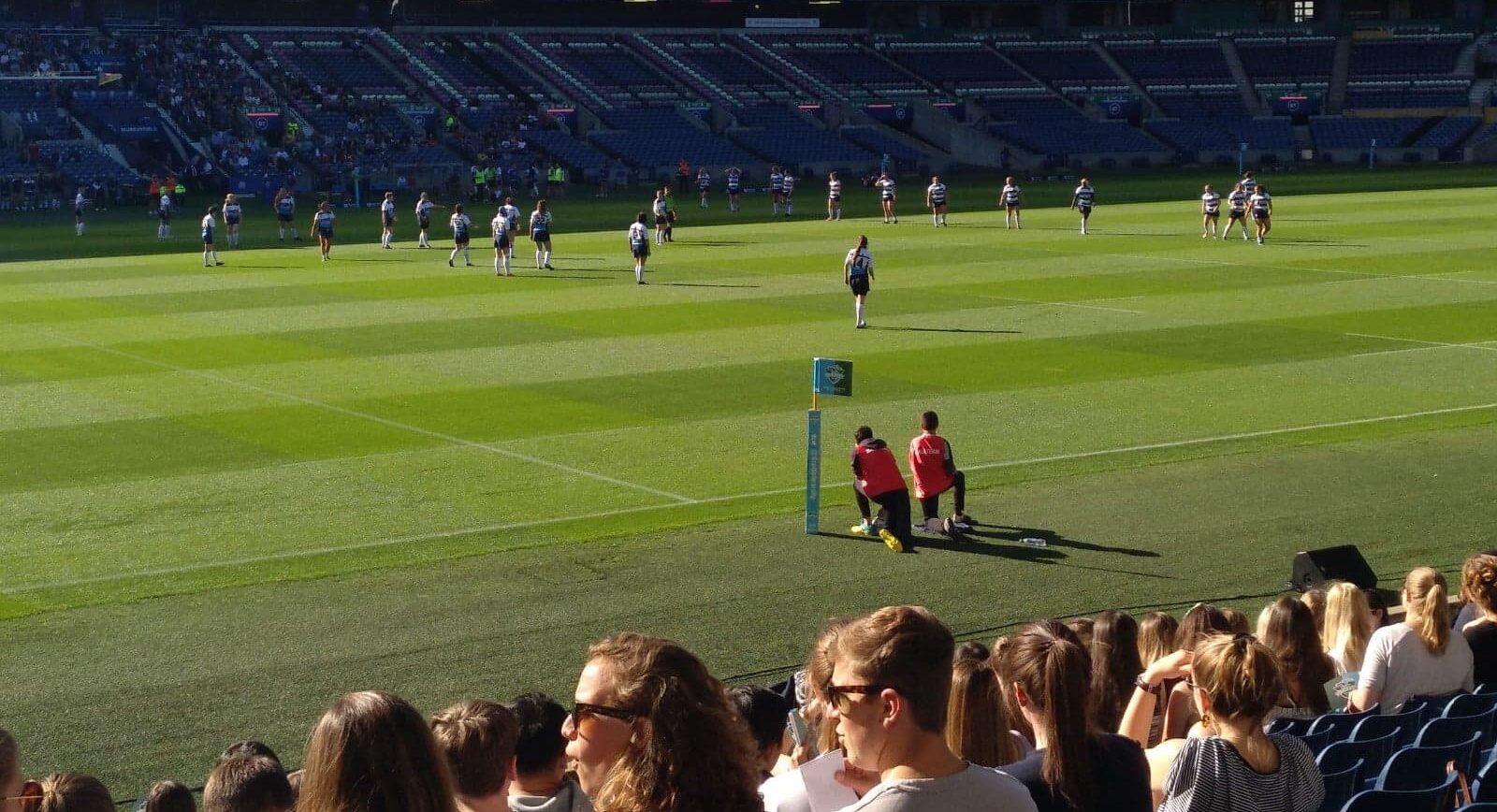 …by Ana / from Portugal / PG Internship in Cardiac Development and Stem Cells / 1st Year
Hi readers!
I'm Ana, 21, and I come from sunny Portugal!
This is actually my first time writing for a students blog, so I'll try my best to live up to the expectations of the readers!
So, I guess I'll start with telling why and how I got here. I just finished my Bachelor in Biology this year, at the University of Lisbon, and I wasn't sure of what I wanted to pursue after that, in terms of a masters degree, and of what I would like to do in the future as a professional. For that reason, I decided to take a gap year, and take that opportunity to go abroad and gain some experience as a scientific researcher. I therefore applied for an Erasmus internship for recent graduates, and (thanks to a professor from my University) I got the great opportunity to join a lab group at the Scottish Centre for Regenerative Medicine (SCRM), for a six months internship, during which I'll work with a PhD student in his project about cardiac development and stem cells (which is an area that I already found interesting when I was taking my Bachelor, but now it's great to be able to actually have the experience of doing some research in this area).
Now that I've gave some background about me, I'll just give a brief review on my first month living in the beautiful city of Edinburgh. This is actually my first time living abroad and away from my parents, so as you can probably imagine, I felt quite lost and a bit scared when I arrived here. I was all alone, in a new country and a in new city that I didn't know, away from my family and friends, and my internship started right the next day I arrived, so I was feeling really overwhelmed. I think the first three days were the hardest for me, every time I would finish a video call with my parents, I got really sad and kept thinking that I wanted to be with them back home. But then, things started to get better.
Everyone in my lab group was so nice and welcoming, and seemed actually happy to teach me new things, which made me really excited about the project. Besides that, a few days after I arrived, a friend of mine from Portugal, and from my University, also arrived here, and she went to the same place of my internship, for her masters project. After that, I started to feel less lonely, and we had each other's company, which was really nice.
We also got to meet another Portuguese girl (I've actually met more Portuguese people here than Scottish people, which I find incredible), and started going out at weekends, exploring the city, having free tours, climbing Arthur's seat and Calton Hill, and even got to go to the Rave of Thrones event, which was awesome (we actually went to the front row)!
It has been really fun to hang out with them, and also meet new people from different countries. We also went to the Varsity match, and got to watch Edinburgh's team completely crushing the St. Andrew's team, which was really cool to see, especially because it was our first time watching a rugby's match live.
I think one of our favourite hobbies here is searching for free events, or free stuff (like true Portuguese people), and it's amazing the amount of events for welcoming new students and international people that have free food – it's the perfect scenario: meeting new interesting people, and eat for free. And recently, during a SCRM retreat, I've also had the opportunity to learn to dance Ceilidh, and it was by far one of my favourite experiences here! It was a really authentic and amazing Scottish evening, and I would love to do it again!
Overall, I think it's normal to be scared and feel lonely at the beginning of an experience like this of going abroad, but it's also a once in a life time opportunity, and I'm so grateful to have it and to have known some amazing (Portuguese and non-portuguese) people here, and I can't wait to explore more of this beautiful city of Edinburgh, and this beautiful country that is Scotland! So, to all of you that have also just started the experience of moving here: it's okay to be a bit scared and lost, but don't worry, it will probably be one of the best things that you'll do in your life! Enjoy, and try some good whisky (I still have to try it, and maybe when I do, I'll tell about it on another post J)!