Sheep, sheep and more sheep…
Sheep, sheep and more sheep…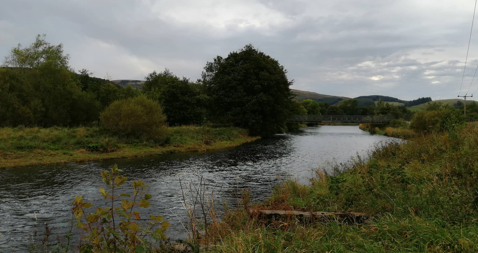 …by Madalena / from Portugal / PhD Evolutionary and Developmental Biology / 2nd Year
On the 3rd and 4th of October, I went along to a retreat organized by the institute where I am developing my master thesis at Little France.
Not only was it funded by Professor Sir Ian Wilmut (emphasis on the sheep) but it was also in a little city on the Scottish borders with a lot of sheep. They are adorable, I can see why Professor Wilmut decided to clone them!
Do you know why Dolly is called Dolly?
Because of Dolly Parton…And now you are all: Whaaaatttt….? Let me explain. (But skip this if you already know the story).
Professor Ian Wilmut started by getting an oocyte from a Scottish Blackface and enucleated it, i.e., removed the nucleus. And what was needed now, was a new nucleus for that somatic cell from another donor – a Finn-Dorset. And now the real question pops up: which cell did they use from this donor? Cells from the mammary gland! And you know what they say about Dolly Parton's pair of glands…
Dolly was born on the 5th of July 1996 and actually had 3 mothers: the Scottish Blackface, the Finn-Dorset (donors of the cytoplasm and the nucleus) and the surrogate ewe. The technique used was somatic cell nuclear transfer and is simply sketched below: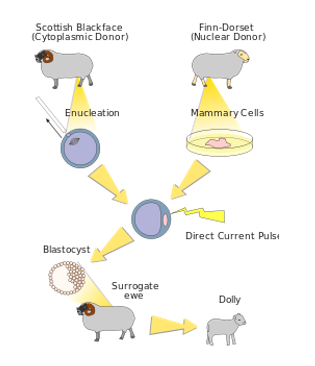 She was the first mammalian clone to be produced and it happened right here in Edinburgh/Scotland. It was important to show that mature differentiated cells can revert into a pluripotent or even totipotent state…creating a whole new organism. It was madness back then…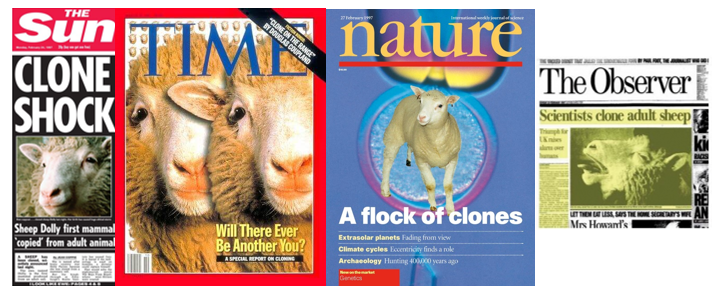 Curious fact: Dolly was actually made to study Parkinson's Disease and badly enough, Professor Wilmut ended up having this disease.
But what doors did this discovery open for science?
That cloning was possible (with a lot of limitations) and that even large mammals could be cloned! Cloning still raises a lot of controversies but that is a post for another day… However, it can, in the long run, save endangered species or at least help preserving them. This helped to make huge advances in stem cell research and catapulted cell reprogramming and with that inducing pluripotent stem cells from any tissue.
But this post is supposed to be about the retreat above all…
It was such a wonderful opportunity to get to know the people that work in the same research institute as I do, to know what are they planning to do and what they have done! You get to know so many different cultures as well. The percentage of international staff is probably much higher than the locals (UK). The organization committee even got outdoor activities (in the middle of the rain to spice things up…with games involving water so your hands could freeze and fall off) to entertain the 70+ people after having lots of very nice seminar sessions. We even had a band playing, prizes delivered and Ceilidh! It was great fun and a perfect way to decompress at the end of the week.
My fellow lab partner and friend described the retreat as:
"I can describe the retreat in one sentence: free stuff, nice food, and getting stepped on during ceilidh"
I really think every center of investigation should have one of these every year, researchers and P.I's bond, they have fun together, you learn a lot and get a chance to relax and enjoy yourself!
You can ask me more about it if you are interested 😊 But this was all I had to say!
Take care,
Life is Beautiful,
Madalena