It feels surreal writing this, but it's coming up to two years since I started at Edinburgh. Yet the nerves that came with my first weeks at university are feelings that I won't soon forget. Now, as a grumpy, world-weary Third Year with grey hairs and waning enthusiasm (just joking!), I thought I'd pass on some things I wish I'd known before starting.
The internet is abound with advice on how to spend your first weeks at university, but remember above all to stay true to yourself – things will sort themselves out in the end.
Everything will be okay
Starting university is one of the biggest changes you'll go through in your life, so it's completely natural to worry about it (I can tell you I certainly did!). Whether you're moving away from home for the first time, worried about starting studying at a higher level, or trying to adapt to a new city, there's lots that can cause angst.
While this is totally natural, try and embrace it as much as you can. Nerves and excitement are similar feelings, so – if you can – focus on all the things about studying in Edinburgh that you have to look forward to!
It's okay to do what's best for you
Lots of advice for starting university will tell you to "throw yourself into everything" or "say yes to everything you get invited to". Although Welcome Week is definitely a good opportunity to try new things, it's important to stay true to who you are! If you prefer a quiet night in with a nice cup of tea and a film to a wild night out, that's completely fine! Remember what makes you tick and stay authentic to that.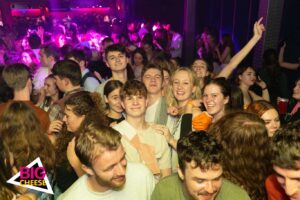 Friends will come – don't stress about it
This leads me to my next point… worrying that you'll struggle to make friends is a fear that crosses every new student's mind. Welcome Week is a real rollercoaster and you'll meet so many new people, but – honestly – some of them might not be your cup of tea. They may well be, and that's brilliant, but some people take a bit longer to find their crowd. I didn't meet my closest friends until after Christmas of First Year, and for some people it'll be even later than that. But ultimately, there are so many people at Edinburgh that there will almost certainly be someone who fits what you're looking for.
Give yourself time to adapt to new academic standards
Most advice for First Year will focus on the social element of university, but the new academic standards can also take some getting used to! University study will probably be completely different to anything you've done before, so it's natural that it may take a bit of time to get used to. I wish I'd put less pressure on myself in First Year and given myself more freedom – if your first essay grades aren't what you wanted, just look at the feedback and move on. After all, there's a reason Edinburgh gives you two years of pre-Honours study to work it all out before your grades count towards your degree! 
Make the most of studying in the best city in the world!
The postcards don't lie – Edinburgh is the best city in the world to study in.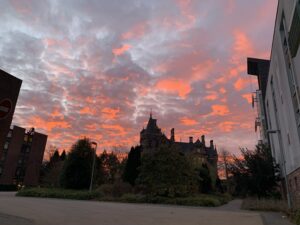 Climb up Arthur's Seat, go and see the Christmas Market, spend a sunny evening (if you can find one, that is) at the beach – few other places can combine the hustle and bustle of urban city life with idyllic beauty like Edinburgh can.
Every moment you spend here is a real privilege, and I wish I'd appreciated that more when I started. Your four years here will fly by.