Looking for somewhere new to visit this week? Katie is here to share some of her hidden gems.
 Blog by Katie, Sociology
We're so lucky to have so many amazing places in Edinburgh, but the sheer number of them means that some gems are bound to get lost. This blog includes some of my favourite lesser-known spots in the city, which I'm sharing with you at the risk of them now becoming busy and popular! You're welcome!
Food: Jordan Valley
For weird ingredients, you can't beat Jordan Valley. If you, like me, love to cook, and now and again find yourself on the hunt for vegan spreadable chilli cheese, Polish soup pasta, oolong and cardamom tea or za'atar spices, this is the place for you. Located just down the road from Lidl and Tesco, it's a great local place to top up your weekly shop. Pro tip: if you go on a Sunday, they often give out free homemade hummus.
Coffee: Coconut Chai at CMB
Now, Edinburgh is absolutely saturated with gorgeous coffee shops, and each has its own specialities.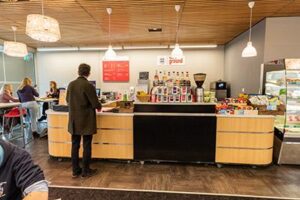 Cult for smoothies, Black Medicine for vegan brownies, Considerit for doughnuts, you know the drill. This little-known on-campus gem can stand up to the best of them though. The cafe right at the front of the Chrystal MacMillan Building (where the School of Social and Political Science is located) does amazing Coconut Chai. It's listed as a herbal tea but is actually more like a chai latte, served with frothed coconut milk. It's much spicier and less sweet than other chais I've had – absolutely delicious.
Be warned though, it contains caffeine.
Nightlife: The Billiards Room at Teviot
Another on-campus gem that I didn't come across until my final year: The Billiard's Room at Teviot. Go into the Sport's Bar, turn right, go up the stairs, and turn right again. It's a great spot to watch the Six Nations, often having more free seats than other spaces, but still maintaining an incredible atmosphere. I watched the Scotland vs England game there, and everyone was cheering and singing the anthems, it was great fun. It also has a few pool tables, which are all free to use! No more scraping around for coins to pay to play.
Walks: Nine Mile Burn and Clubbiedean
Everyone knows that Arthur's Seat, Blackford Hill and Calton Hill are great walks, but for some serious views, you need to get yourself to the Pentlands. I'd recommend getting the 44 bus to Balerno and following the signs for the 'Nine Mile Burn,' a gorgeous route through the Pentlands which spits you out at Bonaly, which is just a number 10 bus ride back into town. If nine miles is a bit too much, you can just get the 10 to Bonaly and walk up round Clubbiedean reservoir, where you can find the very, very hidden Clubbiedean's Cafe, which does coffee, tea, delicious scones and incredible cakes.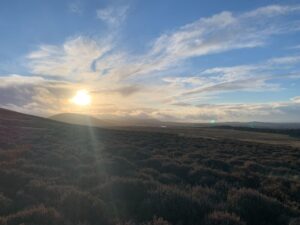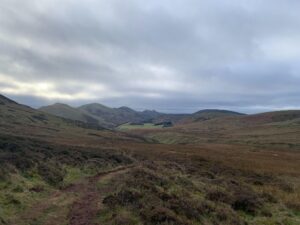 Museums: LGBTQ+ Hidden Histories Trail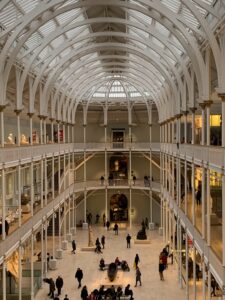 We're totally spoilt for choice when it comes to museums in Scotland, and we can't exactly call the National Museum of Scotland hidden. However, it's really worth checking out their trails. I often find the museum so big it's a little overwhelming, but the trails give you a bit of structure. I recently did the LGBTQ+ Hidden Histories trail, curated by young people at LGBT Youth Scotland. It was really interesting and included several parts of the museum I'd never been in, which is really saying something as a lifelong Edinburgh resident!