Blog by Laerke, Sustainable Development and Sociology
It has been a while since I ran frantically around the central Edinburgh campus, balancing a coffee cup and laptop on the cobblestones between lectures. But I still remember the feeling of entering the Chaplaincy, getting myself a 20p cup of tea, and plopping into one of their green couches with a sigh of relief.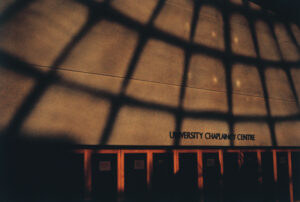 The Chaplaincy, a 'safe and welcoming space for people of all faiths and none,' is a humble, concrete building at the heart of the central campus. With its colourful murals and unassuming furniture, it is a hub for the faith, activist, music, and mental health societies at the University. You never know exactly what you will find when you swing by. Perhaps African drumming, philosophical musings with the Buddhist society, or a planning meeting for Amnesty International. The Chaplaincy takes us all in and makes us feel at home, together.
The University of Edinburgh can feel big at times. With more than 40.000 students, I have sometimes felt like a very small fish in the pond of education. Yet, even a place as large as here has little communities nestled into comfortable cracks and corners – or, in this case, chaplaincies.
Communities
A funny thing about these little communities is that you always see the same people. Some of whom became my friends, and I would end up spending all my allotted study time catching up with them (shh, don't tell my professors). Many of them I didn't know, but now, as I haven't seen them during the pandemic, I still wonder what they are getting up to. The elderly man in the kilt that would come in every morning at 10am, get a coffee, and read his newspaper in the corner. The kind priest that always asked how my society was getting along after we met at a Chaplaincy breakfast event two years before. The refugee mutual aid society that sold delicious home-baking once a week. I do wonder what happened to them, especially.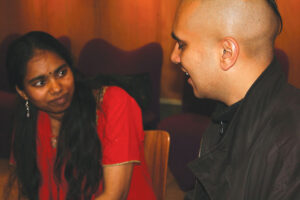 The Chaplaincy may have been closed for a short while due to Covid-19 restrictions, but I am very thankful for the home it provided me with for those first three years of my degree. Even the ritualistic opening of windows after the yoga society had sweated out their stresses before our society meetings makes me a bit nostalgic. Going to university can be as overwhelming and uprooting as it can be exciting. I am grateful for the space the Chaplaincy gave me, my friends, and our little community to plan with our societies, sip our teas, write our essays, and – not least of all – plop into a couch when we needed a rest.
Banner image by Bank Phrom on Unsplash.