With the start of the new semester just around the corner, Lulu is here to reflect on the life of a student in the year that changed the world: 2020. The year of the Covid-19 pandemic and subsequent lockdown. She also writes about what she's learned through remote and hybrid learning, her experience in 2021, and shares tips for making the most of hybrid learning.
2020 and chaotic change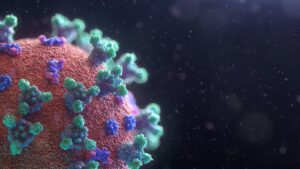 2020 started off hot, in fact, so hot that it caused massive amounts of wildlife damage in Australia. As the year progressed, a series of rather unfortunate events seemed to follow; from locusts descending on East Africa, the Middle East, and South Asia to disastrous floods in Europe and China. If none of these became the highlight of your year, then the Covid-19 pandemic and its subsequent lockdown must've certainly had an impact or two.
2020 lockdown and supporting each other
I remember the UK announcing the first lockdown in early March which left me uneasy, confused and feeling trapped as travel restrictions made it difficult for me to travel back to Tanzania where my family live. The cherry on top being the UK weather, which is well known for having intense mood swings, thus challenging my mental health even further.
On the bright side, however, I was lucky to have some friends who, like me, could not travel back to their home countries, so we found comfort in each other. As we quarantined together, the weather slowly transitioned into summer then autumn and Covid-19 restrictions were gradually lifted. We grew bonded through various indoor-activities and had grown closer by the end of the lockdown.
Adaptations from the University and SPS
Throughout this past year, the University has deployed its best efforts to stay alert and support students in the best way possible. Regular check-in emails were sent to students highlighting the available resources for various forms of support; counselling services, virtual societies and events, and financial support to students as a result of the impacts of the pandemic.
The School of Social and Political science specifically, adapted to the 'new normal' incredibly well. With tools such as Office 365, Zoom and Blackboard Collaborate, teaching was made as interactive as possible with a bit of trial and error to determine what worked best. Recognising that discussion boards on Learn were not as interactive, live lectures and tutorials were introduced to improve student engagement amongst themselves and with course content. Believe it or not, I made a friend or two from several courses that I took last year; especially Statistics because we all needed someone to rant to when numbers didn't seem to add up.
Remote and hybrid learning during Covid-19
Online learning
Learning was predominantly online throughout my second year of university. Like most students, I had trouble adjusting to the way things were. Coursework began to feel increasingly optional in remote learning, which is a challenge considering most social science courses require independent learning. This meant that great self-discipline was needed in creating a personal routine that maintained a work-life balance and prevented procrastination. With restricted access to Library services, the University recognised the need to digitise resources (for example providing scans, e-books, and online articles) and centralised the processing of extensions and special circumstances requests for students. More support for essay writing was also provided virtually to help students perform better. This really helped me stay on track with my studies and find a routine that worked for me. In a way, I came out of the lockdown with better organisational skills than I initially had.
Introducing hybrid learning
It wasn't until my third-year of studies that hybrid learning was adopted. Lectures are still delivered virtually but tutorials have moved to face-to-face learning. The reason for this has been that tutorials are attended in much smaller groups of students, making them more Covid secure. This has been a lot more convenient for me because, as much as I enjoyed working on my own schedule while learning remotely, the extrovert in me yearned to meet people in person and get coffee together or go for walks after class. Not being able to interact with other students face-to-face during the lockdown limited this and the number of friends one could make.
Social life and friendships
For the most part, my closest friends remained those I had made during my first year of University. Even though connections could be made through virtual events, these remained to be weak ties formed for what seemed to be networking purposes rather than tight friendships. However, with hybrid learning, making friends has become slightly easier. Although the danger for short-term bonding remains because most of us made close friends in our first year, the chances of getting to know people are slightly increased with face-to-face meetups and social events through societies.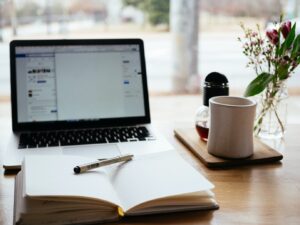 How can I navigate remote and/or hybrid learning?
After a full year and a half of remote learning and working, I have developed a few strategies that have helped me work efficiently while maintaining a healthy social life.
Here's a list of things that worked for me, that I highly recommend you try.
Know your learning patterns: I am a night owl in the sense that my brain is most active and absorbs more material at night. Therefore, I work on things that require a low amount of mental energy during the day and leave the hard stuff for the night. For instance, doing background research on an essay during the day and revising for an exam at night. Other students work best in the morning while others are afternoon learners. I recommend you find what works for you and stick to it.
Have a daily to-do list: There are so many tools you can use for task management and organisation. A good place to start would be Microsoft To Do; part of the Office 365 package. Make sure your goals are realistic and enjoy ticking them off as the day goes by.
Have a workspace separate from your resting space: Working from your bed may seem ideal but it is not the best approach to maintaining productivity. Having the separation between work and resting spaces helps prevent procrastination AND back and neck problems from working in bed. I found this strategy particularly useful as it trained my brain to be productive at the workspace, which helped me work effectively on my assignments and the remote internship I had.
Structure your timetable: For days that you don't have to go on campus for tutorials, it's best to structure your day by having a timetable of the hours you want to work for the day. Be sure to include regular breaks in between as these can increase your productivity.
Don't be scared to ask questions: Emailing your tutors and lecturers or sending messages on MS Teams is highly recommended, especially when you're struggling with a topic. Tutors usually respond quickly and are willing to help.
Stay in touch with friends: It goes without saying that humans are social beings. Sometimes you can be so focused on deadlines and exams that you forget to reach out to friends. Keeping in touch with friends, whether virtually or in-person, will help you unwind and improve your mental health greatly.
Accessing support when you need it
Remember, the University offers various forms of support for students, including:
Don't hesitate to reach out!
Banner photo by Dylan Ferreira on Unsplash