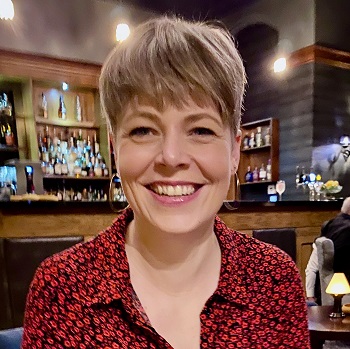 International Women's Day celebrates women's achievements, raises awareness against bias and encourages action for equality.
One of the missions of International Women's Day 2021 is 'to assist women to be in a position of power to make informed decisions about their health'. With that in mind we are shining a spotlight on some of our inspiring and incredible women colleagues working in areas of women's health whose research work and clinical practice aims to do just that.
Dr Sarah Stock is a Reader and Senior Clinical Lecturer in maternal and fetal Health at the MRC Centre for Reproductive Health. She is also a consultant obstetrician, and sub-specialist in maternal fetal medicine. Her special interest in clinical practice is preterm birth prevention and management of intrauterine growth restriction, which remain big challenges.
Which area of women's health are you currently researching? 
My research aims to reduce baby deaths and improve child health through prevention of pregnancy complications such as preterm birth (birth before 37 weeks gestation), low birthweight and stillbirth. At the moment a lot of my time is spent trying to understand how COVID-19 infection and lockdown affects pregnant women and their babies, and whether we can learn lessons from this.
Why is this research so important? 
More than half of childhood deaths under 5 years old occur in the first month of life, mainly as a result from complications that arise in the womb or around the time of birth. Around the world 20 million babies are born each year with low birthweight, 15 million are preterm and 2.6 million are stillborn. There has been limited progress in reducing these deaths, partly through lack of understanding of mechanisms causing complications. This means we still have limited ability to predict and prevent complications.
How can women make informed decisions about their health when it comes to pregnancy?
Decision making in pregnancy is complex. Women have to think not only about their own priorities and own health, but also about the health of their baby. This is a really big responsibility! Getting the right information is crucial. Your midwife or doctor will be able to help explain options, but there are some brilliant resources available online that can help you prepare for discussions.  For example, at the moment many women have questions about COVID-19 and vaccination, and there is really brilliant information available on the Royal College of Obstetricians and Gynaecologists (RCOG) website.
>>View Sarah's research profile page
>>Hear from Sarah in this CRH feature: Debunking the myths, Covid-19 Q&A