Understanding colors
The art assignment of whitescapes( https://www.theartassignment.com/assignments/whitescapes) (Figure 1) contains a comprehensive understanding of color due to a diversity of personal experience. Basically, when we talk about one color which produce a multifarious selections in individual's mind. This masterpiece is formed by colors particles and made with panels and canvas. The visual impact on colors formed how those shape of color construct as an integral area to look at. The artist starts with two contrasting colors to give the audience a visual comparison image. That what we can say one hundred person could see 100 different white or other colors in their mind, there is not typical color to say but feel in a totally subjectively though the visual system of humanity.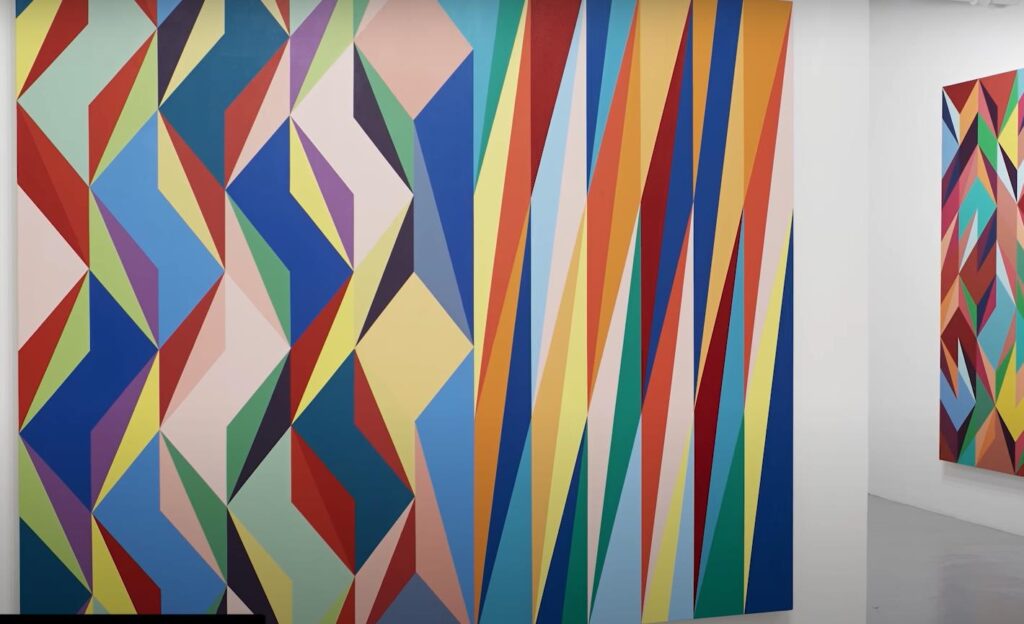 (Figure 1)
(Figure 2)
I have done a similar conception of art piece when I am still an undergraduate student, the shown image above is an area of wall, we are a group of three, we considered 'white' as an original color, white produce everything, also white could see anything. There are a range a diversity of 'white' how individuals could recognized. For example: ivory white, oyster white, pear white, jade white, silver white and flake white. There are two different white prepared in this piece related to the color of wall and color of panel. Furthermore, we are not considered with a LED light or flashlight when we wrote our proposals. To sum up the core idea of this art piece which is "white not just white, but is everything." The result of white wall convey a simple idea with a satisfied outcome. We could see a spectrum of colors such as yellow or green or pink or blue reflected on the wall in our visual system.
From a constructivist perspective, I will consider my art assignment as a experimental art, we are learned by doing and to think about what is color and how we produce color by keep doing practical works. There is not a specific theory to think about, but a kind of artistic attempt and experience art practices. Adam provided the practice is the moderation of form of behaviour judged to be associated with learning (Easen&Bolden, 2005) P,2006), also the mental activities and processes are indirectly observed through the prism of actions and reactions, which in turn are seen to provide reliable information. (P, 2006)
To sum up, I think the theory of constructivism has something in common with theory of Hume, his theory of empiricism which attributes to experience the origin and the source of validity of all possible knowledge. (G, 1991) Hume thinks that everything we are is based on experience, our mind is like a blank panel, everything in the mind is a perceptual experience obtained from observation of things, or impression or feelings. Hume's empirical approach is based on perception first and then observation. To sum up, the perceive system from our cortex of brain, to see color different respectively which maintain with Hume's theory from my point of view.
References:
Adams, P. (2006). Exploring social constructivism: Theories and practicalities. Education, 34(3), 243-257.
Deleuze, G. (1991). Empiricism and subjectivity: An essay on Hume's theory of human nature. Columbia University Press.