Visited 06/10/30 at around 2pm.
Small exhibit (one room), not much relating to my interests but still enjoyed the visit.
https://www.edinburghmuseums.org.uk/whats-on/city-art-centre-40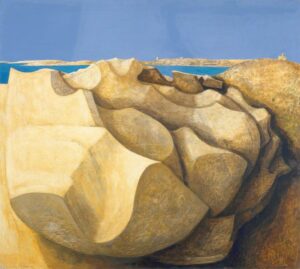 'Rocks, St Mary's, Scilly Isles', Wilhelmina Barns-Graham. Oil on board, 1953.
Artist a friend of Barbara Hepworth. Surrealist natural forms/abstraction. Like smoothness and weird landscape.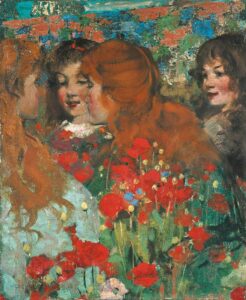 'Poppies', George Henry. Oil on canvas, 1891.
Oriental inspiration. 2D-ness makes garden seem denser and secrets.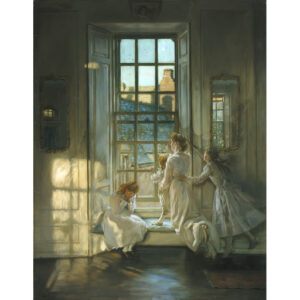 'The Flight of the Swallows', John Henry Lorimer. Oil on canvas, 1906.
Artist painted a number of paintings set in surroundings inspired by the beautiful Kellie Castle, where him and his architect/furniture designing younger brother Robert Lorimer holidayed in their youth. This piece reminds me of Peter Pan. The flight of the swallows is said to be allegorical of growing up and leaving childhood, hence the weeping girl to the left. A very beautiful painting to see in person – soft and dappled brush strokes and large in scale. I liked the reflections in the mirrors.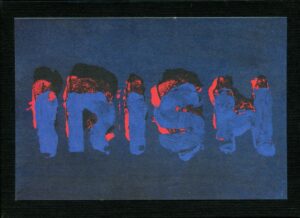 'Irish', Sol Lewitt. Set of eight prints with book and box, 1997.


Ian Hamilton Finlay, bookmarks. 'Leaf leaf leaf bark', 1978 and 'Arbre (Tree)', 1979.
Leaf/Bark was on display and I found Tree online. I like the simplicity, reminds me of my own use of postcards with simple prints. Never thought of using bookmarks before but I like that they have a vaguely practical but outdated use, like a postcard. Discardable object made exhibited artwork.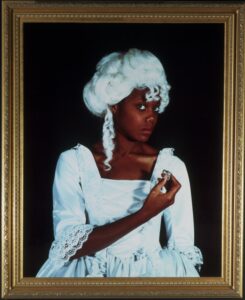 'Terpsichore', Maud Sulter. Photograph, 1989.
"This photograph is from a series of portraits of creative black women by Maud Sulter, who is of Ghanaian and Scottish parentage. The series is called Zabat and shows each woman as one of the nine Greek muses. The word Zabat describes an ancient ritual dance performed by women on occasions of power, and her use of it signifies Maud Sulter's call for a repositioning of black women in the history of photography
The model here is the performance artist Delta Streete who had created the costume she is pictured wearing as part of a dance performance and installation called The Quizzing Class, which explored relationships between women, particularly that between slave and mistress. Here Streete is presented as Terpsichore, the muse of dance.
Maud Sulter produced the Zabat series for Rochdale Art Gallery in 1989, the 150th anniversary of the invention of photography. It was a direct response to the lack of a black presence at other celebratory events and exhibitions."
Found it quite powerful & commanding in the gallery. Makes you rethink the pieces you've already seen and their lack of black subjects.
https://collections.vam.ac.uk/item/O82948/terpsichore-delta-streete-photograph-sulter-maud/
Not Pictured:
'The Patched Fool'. Poetry book.
'Three Poems In Exchange For Haiku', Lorine Niedecker.