Starting this project I found that Tracey Emin's 'My Bed' seemed to resonate with me. Moving into a small room in Halls that has transformed into a habitat where I work, eat, sleep, hang my washing… the list goes on; therefore there were a lot of objects to consider. One I found particularly stimulating was my washing. The concept of a washing line, where you hang up all your clothes for the world to see seems very intriguing. It sparks the idea of what you decide to show for yourself, this barrier between what you make public and keep private starts to break down. For me then, the washing line started to become this symbol of hanging up your different identities, what you choose to wear and put on to go out and show to society.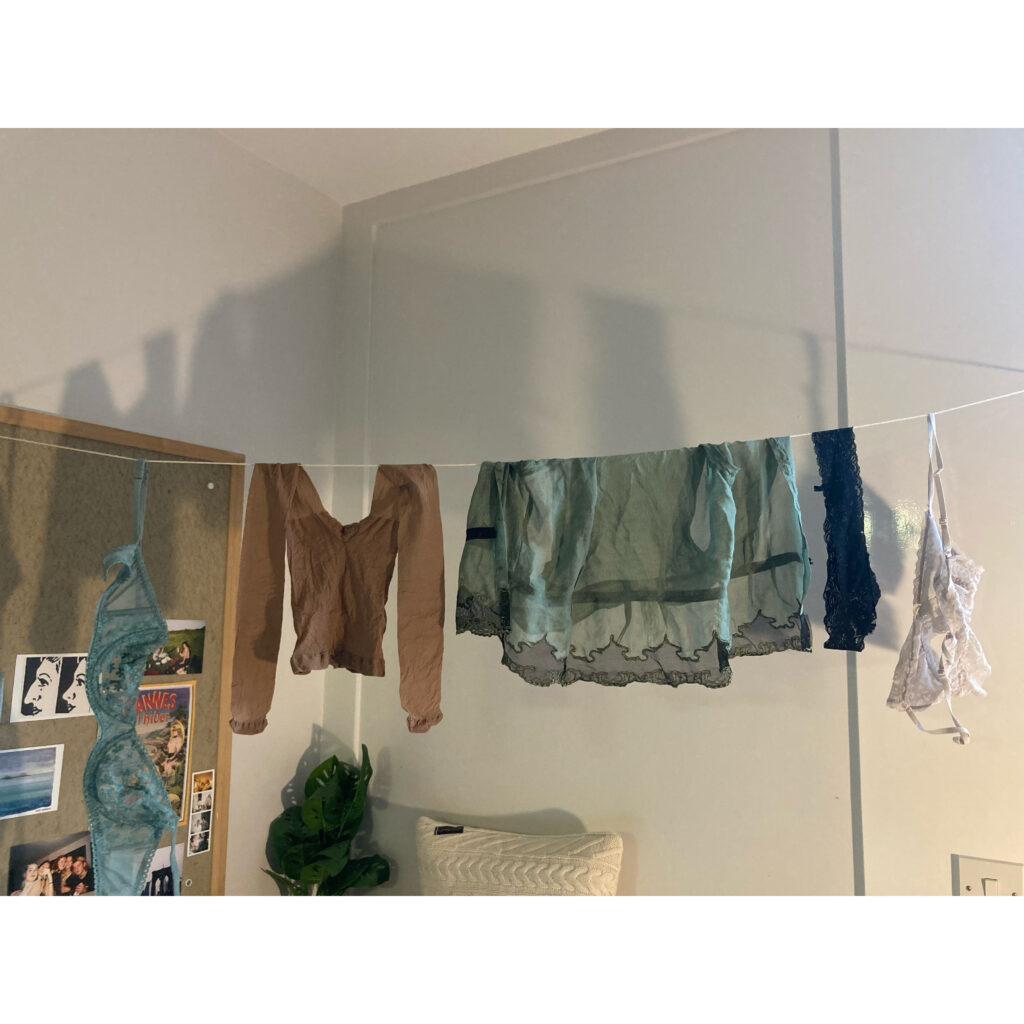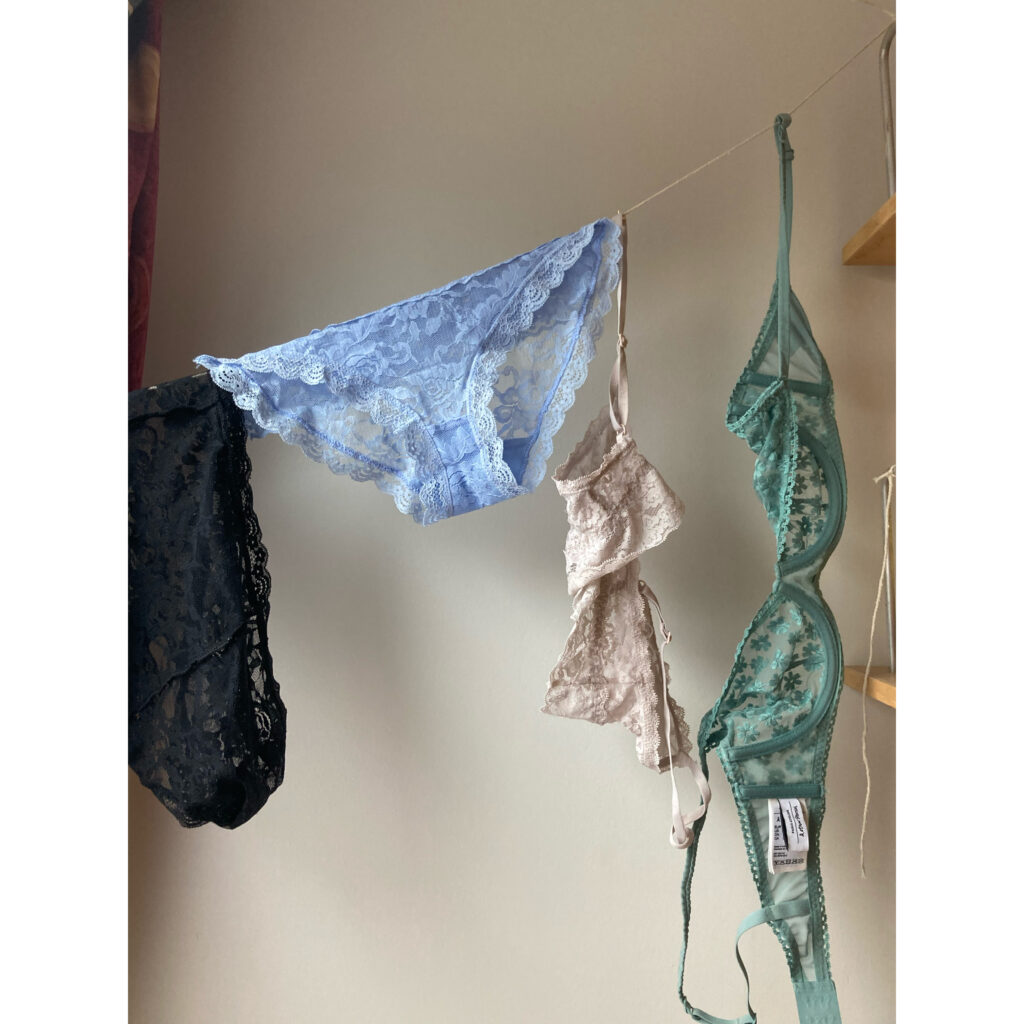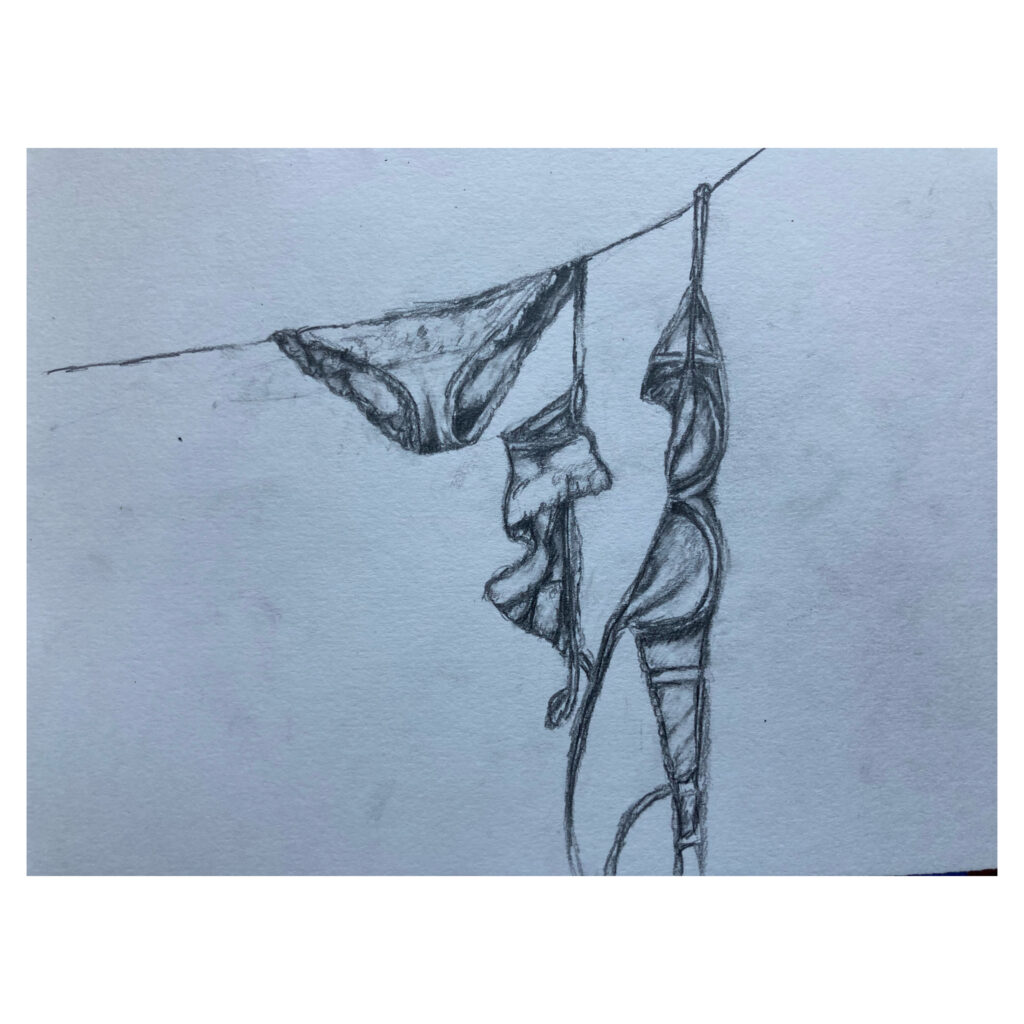 After experimenting and taking photos of washing in my room I started to delve into the idea of identity. These clothes that I hang up is a snippet of who I am and how I decide to present myself to the world. There is something personal about each item of clothing that I hang up to dry and so evoke different questions: do these clothes represent who I am? Are they a projection of who I want to be? You get this awareness of yourself, and the all different elements of yourself when you hang up each item of clothing.
Polly Nor's "Shedding Skin" installation captures the concept of putting up a front to the world. She creates work exhibiting "women and their demons" which shows women shedding their skin to reveal this underneath demon that represents an unstable part of herself that she hides from the rest of the world. I thought that there was a parallel between shedding your skin and taking off your clothes, as both exemplify hiding behind an exterior to give other people a different version of yourself.