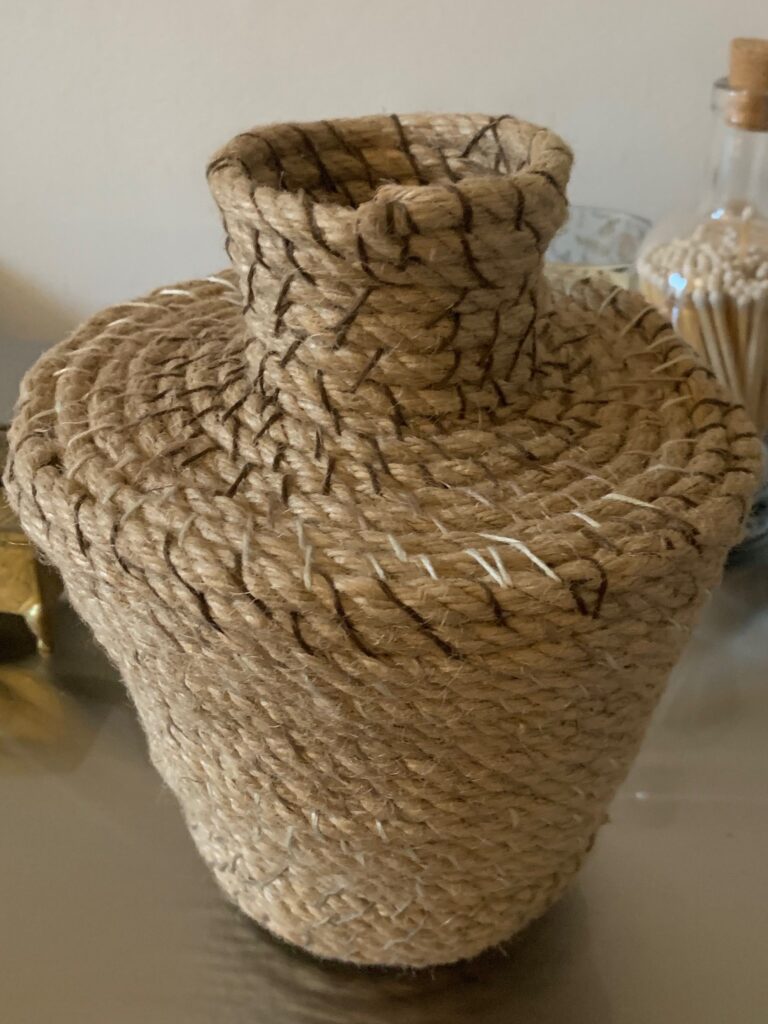 Work in progress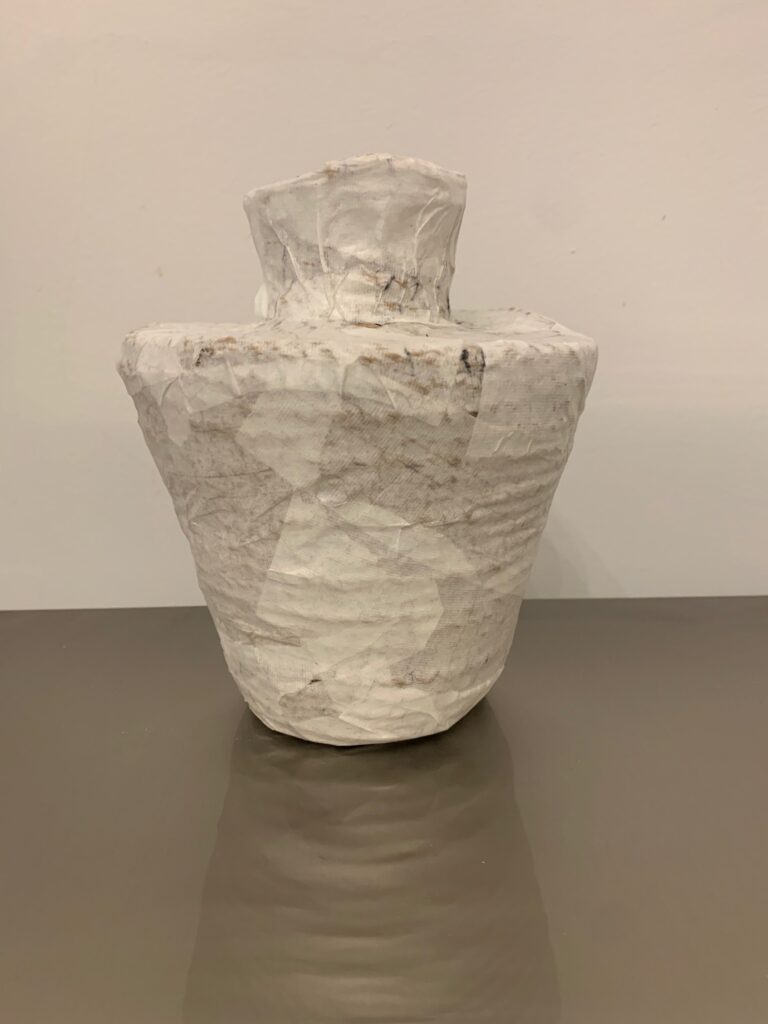 Work in progress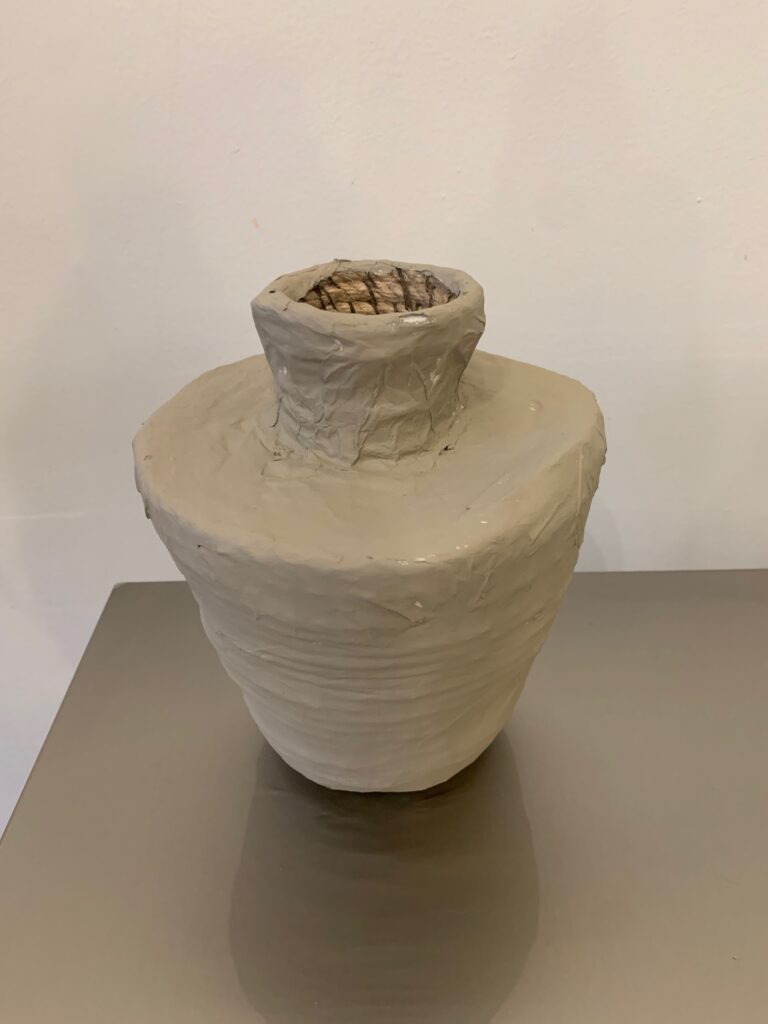 Work in progress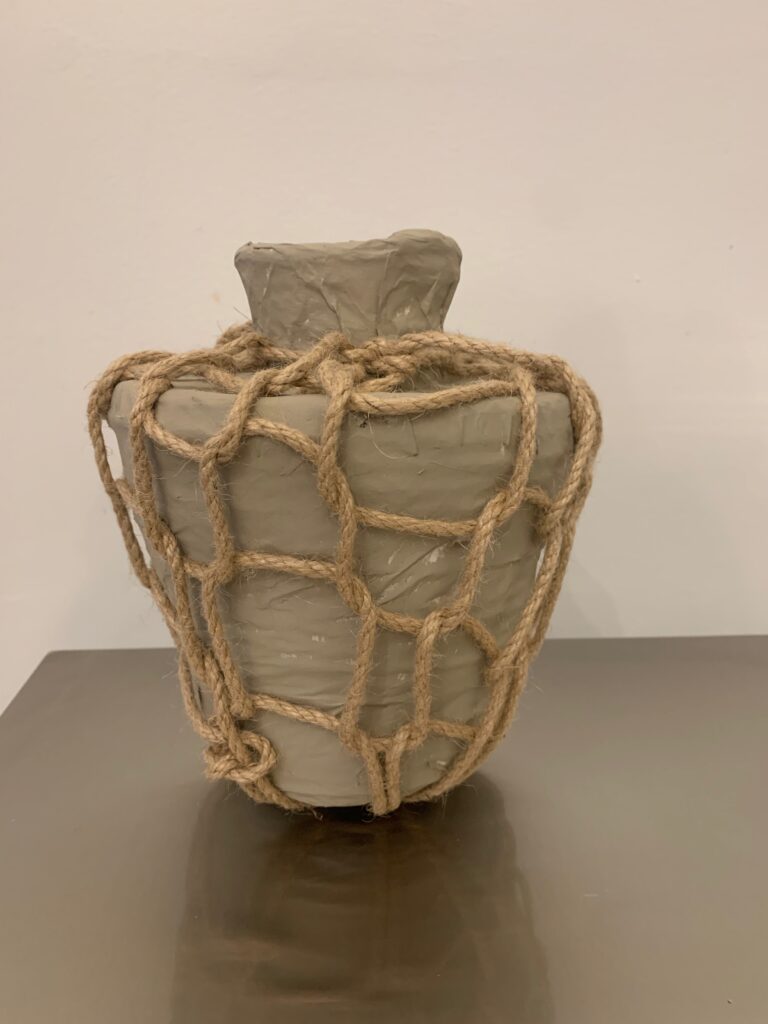 Paper covered coiled basket, Stella Macdougall, jute rope, rice paper and acrylic paint, 20x18cm, 2021.
I began this work creating a coiled basket structure before covering it with rice paper, paint and creating a rope covering. I feel that this particular treatment gives the basket a ceramic feeling.
After considering the artwork of the fibre artist, Jackie Abrams, I intend to incorporate and experiment with more natural materials in my work, perhaps collecting from my environment.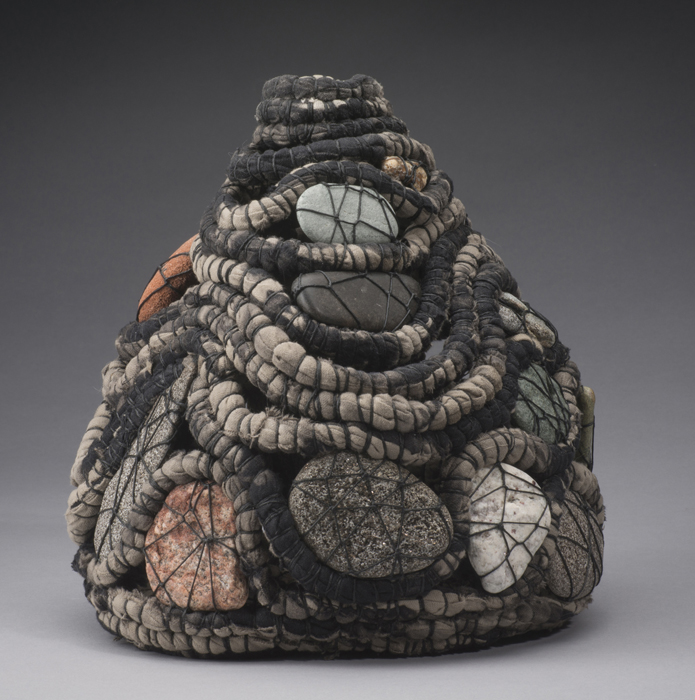 The Stories of our Childhood, Jackie Abrams, cotton fabric, waxed linen thread, stones.