WEEK 9
I began by creating stairs, realising that these components would help me visualise the space better and allow me to see any flaws in my current model.
The first set of stairs I made, above, I struggled with and realised once they didn't fit properly that I had done the process wrong.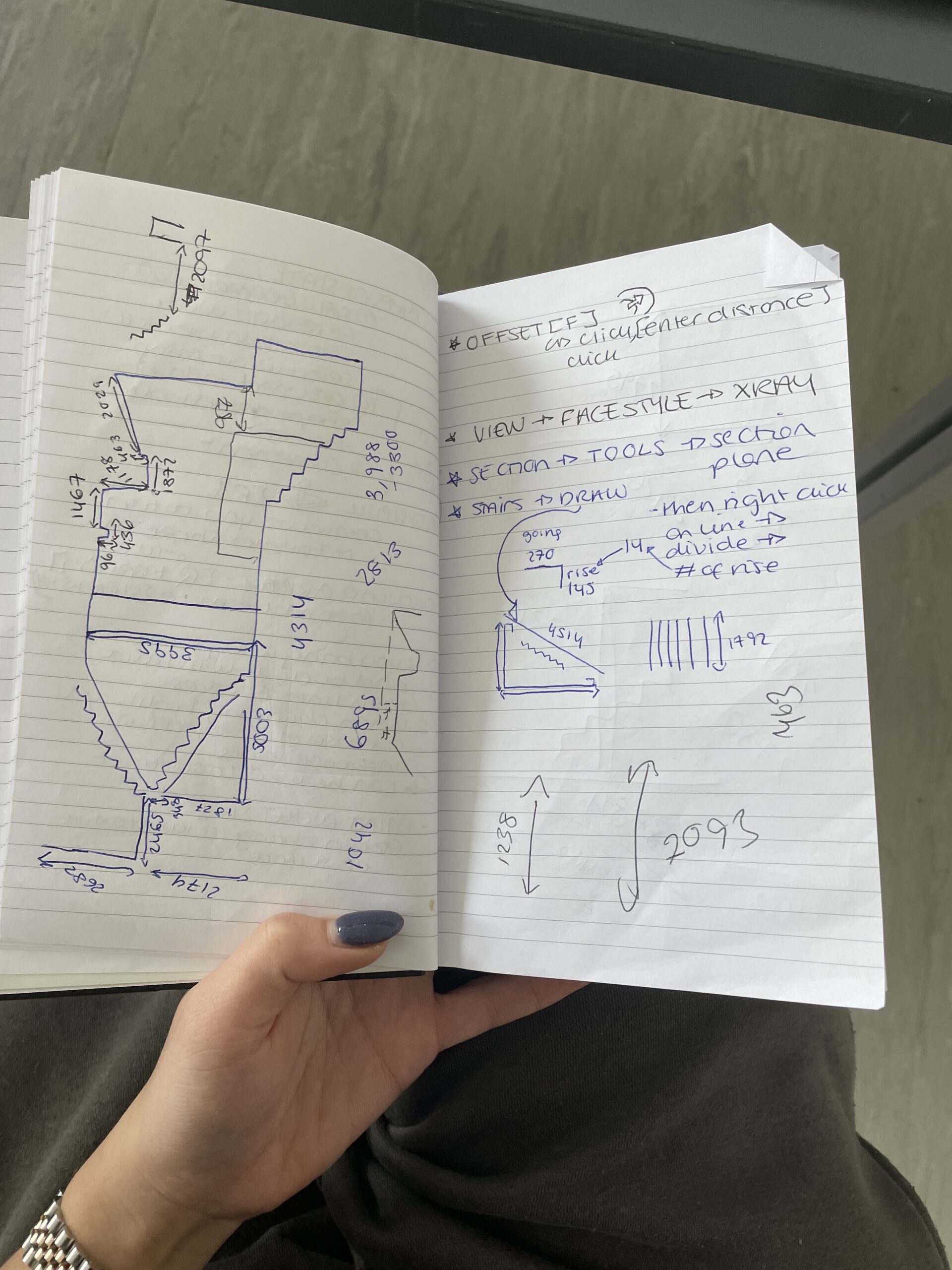 I then worked out in my notes how to accurately draw the stairs, using dimensions for the rise and going and the divide tool.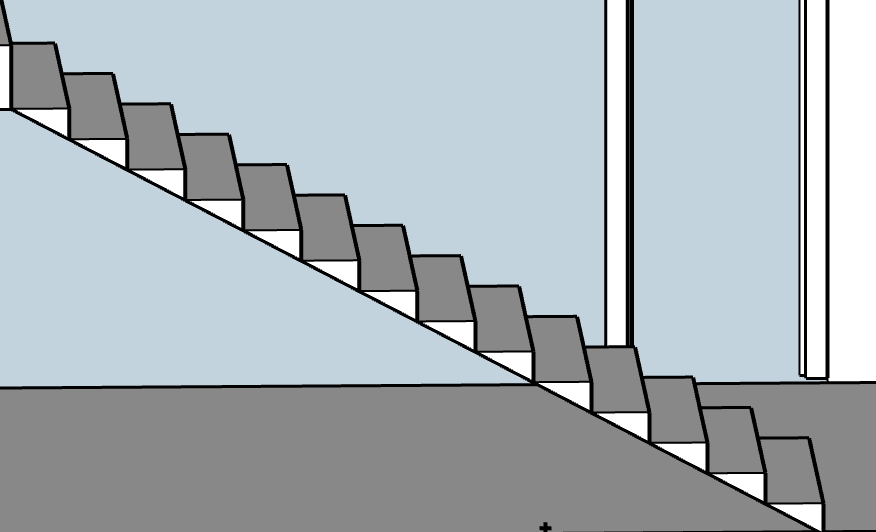 I then successfully created my first set of stairs.
Making all of the stairs for the model then allowed me to start putting of all the components together to create a more successful model of the space.