I want to bring sentences from the story into my own work. I have looked at a variety of way to do this and there are a couple of questions I need to ask myself:
Firstly, do I want the language to be in Welsh or English? use of the english language means more people will understands the words however Welsh is more authentic, true to the work and feels right as it is exposing Welsh language to a new audience.
How will I write these words? Will I use handwriting, collage, graphics, printmaking?
Colour – should I use colours that compliment the tones in the composition or stick to neutral colours such as black and white
I will be working through these questions by experimentation on paper.
Here are some influential images: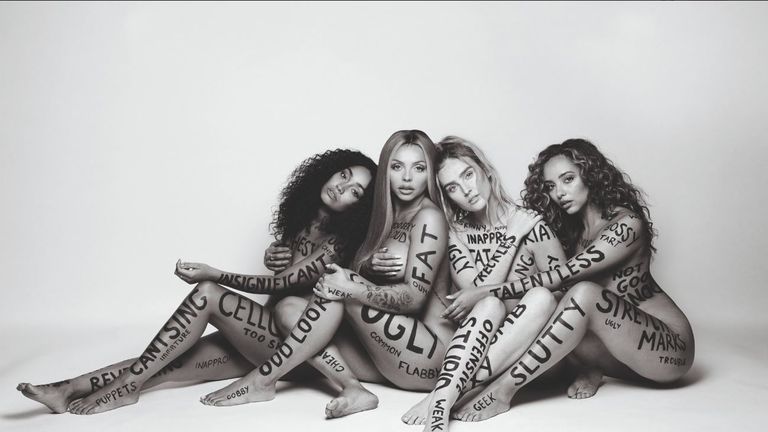 The concept of this shoot alligns with the message I am trying to put across about these mythological characters. However, Little Mix are one of the most famous girl groups in the world. Not many people are aware of Nell therefore I must be more blunt with how I want them to be perceived rather than sending people mixed messages.