Time Pleat
What was attracted by Chen Dazhi's photography for the first time was his unique picture texture effect obtained through his own research and development in a series of works. The unique photographic technique he developed was summarized as the Linear System by photography critic Li Shufeng, and it was also confirmed by Chen Dazhi himself. Judging from this naming, this is obviously a highly targeted photography technique that is conscious of the well-known "Zone System" of American landscape photographer Ansel Adams. Judging from a series of specific works, the "reverse area exposure method" is already a technique with Chinese cultural flavor and characteristics that matches the temperament and vibe of Chinese ink painting.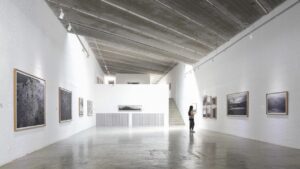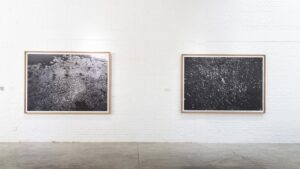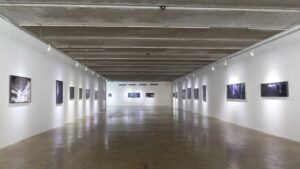 Three Shadows Photography Art Center present "Time Pleat" Dazhi's Works Exhibition. The works exhibited this time are specifically divided into five parts: "Outside the Concretization", "Interval", "Outside the Parallel", "Searching" and "Memory of Tibet". Generally speaking, it shows what Chen Dazhi pursues and wants to present through photography from three aspects: natural landscape, human activities and spiritual world. For Chen Dazhi himself, these three aspects are actually his process of understanding the world in this world, and also the process of his gradual understanding of the world through the spiritual practice of photography.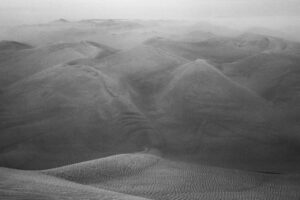 Concretization 6, Rice paper (mounted manually), wooden frame, Epson Giclee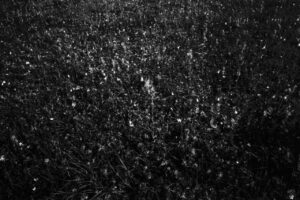 Concretization 1, Rice paper (mounted manually), wooden frame, Epson Giclee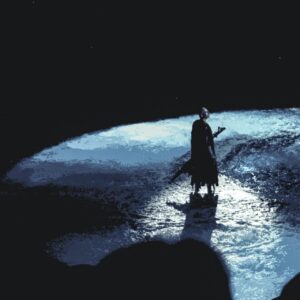 Searching 1, Film, dark-grey iron frame, efi GS2000 UV spray
The title "Time Pleat" is given an opportunity to think about photography and spiritual visualization from the time and space dimensions. Chen Dazhi, through combing the works accumulated in the past period of time, his fundamental endeavor is to break through the barriers between the "image", "media" and "spirit", whether it is technical or cultural. , Unifying the relationship between the three in time and space, and at the same time, by opening the real images in one unit after another, presenting the spiritual secret hidden in the folds of time, thereby visualizing the photographer's personal inner spirit and subjectivity .
Concretization 14, Rice paper (mounted manually), wooden frame, Epson Giclee

Outside the Parallel 7, Film, stainless steel frame,
efi GS2000 UV spray