This is Part 5 of a 10 part mini-series.
---
This Blog is the fifth of a 10-part series looking at developing major research bids.
Last week we explored the strategic elements of your major research bid, the key questions you'll need to address, and how to answer them in a realistic and practical way.
This week we discuss the importance of having a well-planned project budget, and offer 5 ways to optimise funding for your major research bid.
Importance and purpose
The project budget is an often overlooked but critical factor in determining whether your major bid gets funded. First and foremost it needs to provide an accurate estimate of all costs required to deliver the project. It should also demonstrate value for money and act to reassure funders that you have a realistic sense of what is appropriate and reasonable.  It also serves as the framework for your project structure, helping to paint a financial picture of the proposed research.
Here are 5 ways to optimise funding for your major research bid:
1. Ensure effective coordination
The process of putting together a high-value, complex budget is a fine balancing act, requiring effective coordination across multiple partners, each with their own policies, procedures and deadlines. Get in touch with your named research funding specialist for expert help and advice with costing your major research bid. Establish who the key financial contacts are at partner organisations. Engage all of your costing partners at the earliest possible stage so that they can plan for multiple budget iterations and accommodate late changes. Set deadlines and stick to them, factor in sufficient time to navigate the approval process. Familiarise yourself with complex budgets using the examples provided on the budget & costing page of the major research bids toolkit.
2. Find the right balance
Not only does underestimating costs and resources compromise your ability to deliver the proposed research, it plants a seed of doubt in the mind of reviewers about your confidence to tackle a major project. On the other hand, overestimating what you need can signal poor value for money and cast doubt on whether your idea has sufficient focus. The golden rule is that the resources requested should be appropriate and reasonable for the proposed research. Don't forget to account for any mandatory costs specified by the funder.
3. Account for everyone's contribution
Staff costs are a major component of your budget, typically accounting for the lion's share of project funding. Investigator time is a key driver of overheads, which are an important factor in determining the financial viability of your project. All academic staff involved in delivering the research should therefore be accounted for. Be realistic when estimating their time, having too much or too little casts doubt on whether you understand the resource implications of the proposed research. For insights and advice on accurately estimating researcher time, visit the budget & costings page of the major research bids toolkit.
When preparing your budget, don't forget to factor in costs for non-academic project staff. Project management and administrative support is a must have for ensuring effective operational delivery. Who else do you need for the project to achieve its objectives? Think about the level of experience and skills you require, choose a grade that will attract the right calibre of candidate. Search www.jobs.ac.uk for up to date examples of types of project staff. Here you will find role descriptions related to a range of specialisms including project management, impact and outreach, business development, communications, and public engagement and patient involvement.
4. Value good governance
Good governance is a prerequisite for the smooth running of your project. Think about the types of advisory and decision groups you will need – what purpose will they serve? What are the roles and responsibilities of members? Check the guidance for any specific funder requirements. Once you've got a good idea of the governance structure and people involved, make a plan and decide on the when, where and how – these factors will determine the costs involved. Do you have the right balance of in-person vs. virtual meetings? Will you need specific collaboration tools? For information on good governance, visit the project planning page of the major research bids toolkit. Here you can also find examples of governance structures from a range of successful major research bids.
5. Demonstrate value for money
There are a number of ways of demonstrating to the funder that your project offers value for money. If you are using any as-yet-unexploited results from previous research projects, be sure to mention this in your application. Use letters of support to highlight institutional commitments, cash and in-kind, as well as those pledged by project partners. Contributions might include studentships, data, equipment, and access to technical expertise, as well as big ticket items such as laboratory improvements. Guidance on how to write a letter of support is available from the budget & costing page of the major research bids toolkit.
A recap of these 5 strategies for optimising funding for your major research bid is available for download from the top tips & how-to page of the major research bids toolkit.
---
Coming up
This week we discussed the importance of a well-planned project budget, and looked at ways to optimise funding for your major research bid. Come back next week, when we consider the importance of crafting a strong narrative for your major research bid, examine the core features of high quality proposal writing, and discuss the benefits of visualisations.
Keep up to date
Avoid missing out on future installments of this Blog series by subscribing to the Edinburgh Research Office Blog. Make sure to also bookmark the Major Research Bids Toolkit homepage for easy access to the materials highlighted thus far, and to stay up-to-date with the latest major research bids content.
Acknowledgements
With thanks to Dr Jen Cusiter, Head of Research Office CMVM, and colleagues from across the Research Funding Team, Edinburgh Research Office, who contributed to this Blog by sharing their expertise on developing complex budgets.
---
About the author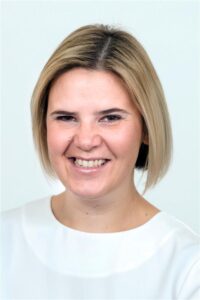 Dr Kirsty Collinge is Strategic Research Executive, Edinburgh Research Office. She is the lead author of this Blog series and has developed the accompanying major research bids toolkit. In addition to developing and reviewing a variety of major research bids, Kirsty has experience of setting up and coordinating high-value multi-partner projects. Having worked as a post-doctoral researcher on a large-scale interdisciplinary project, she also appreciates and understands the academic context in which major grants operate.
Share