This is Part 4 of a 10 part mini-series.
---
This Blog is the fourth of a 10-part series looking at developing major research bids.
Last week we focused on the importance of having a clear research vision and its many purposes, tools to help with the visioning process, and tips for writing a powerful vision statement.
This week we explore the strategic elements of your major research bid, the key questions you'll need to address, and how to answer them in a realistic and practical way.
---
5 strategic elements
You've crafted a compelling research vision for your major research bid. You're clear on the project aims and objectives, and are beginning to think about how you might deliver these. If you haven't already started to do so, now is the time to focus on the strategic elements of your bid!
1. Timeliness
Ask yourself, could the proposed research be conducted in ten or twenty years' time? Although the answer might seem obvious to you, you'll need to convince reviewers of the timeliness of your proposal, and why the opportune time to fund it is now. Start by explaining the urgency of the problem you are trying to solve, and then factor in other relevant considerations, such as changes in the political landscape, advances in technology or methodological approaches, or new partnerships.
2. Added-value
What is it about the project team that places you in a unique position to deliver the proposed research? To answer this question, you'll first need to consider the collective knowledge, experience and expertise of the team – the added value they bring, and how they differ from other teams in the field. Be sure to highlight any unusual combinations, especially those not found elsewhere or which are difficult to replicate. Other aspects to explore include existing networks and partnerships, access and leverage of resources, geographic location, and future growth potential.
Something else to think about when demonstrating added-value is how the various work streams combine to provide outcomes greater than the sum of their individual parts. You need to convince reviewers why this should be one big multi-million project as opposed to several small ones.
3. Risk mitigation
The scale, ambition and transformative potential of your major research bid brings the promise of big rewards – but these often come hand-in-hand with higher risk! While some risk is inevitable, you'll need to demonstrate to reviewers that you have considered the risks and have credible plans and strategies for dealing with them. What are the critical issues? When are they likely to occur? Where are the fail-safe points? How will you mitigate risks? The strategic elements page of the major research bids toolkit contains further information and guidance on how to undertake a sound risk analysis in your proposal. Here you will also find examples of good risk mitigation strategies, as well as advice on what funders are looking for.
4. Alignment with funder strategy and priorities
You'll need to explain how your idea aligns with their funding strategy, whoever you are applying to, and demonstrate how it helps them to deliver on their investment priorities. For UKRI and other UK government agencies, there is a strong emphasis on enhancing the international position of the UK – specifically, how your research will contribute to achieving this. Will it build critical mass, or create a new world-leading capability? How does it build on other national and regional investments? What are the anticipated benefits to the economy and society? These funders will also be interested to see how the proposed research complements and does not overlap with other research funded in the same area, nationally and internationally. For charities, trusts and foundations, your primary focus should be on explaining how the proposed research will help them to meet their objectives and realise their long-term goal.
A range of national importance statement examples are available from the strategic elements page of the major research bids toolkit.
5. Strategic fit to organisational objectives
Most funders require you to explain how the proposed research supports the ambitions of the University, and how the activity would leverage or integrate with existing research and innovation capacity. To do so, you'll need a good understanding of the University's strategy, current capabilities, and its research and innovation objectives for the future – as well as the infrastructure in place to support these. Recently published REF2021 environment templates are a good place to start, but bear in mind these are retrospective, so you'll need to be tuned in to upcoming activity as well. For insight into upcoming College priorities and cross-university directions of travel, contact your College Dean of Research to arrange a chat.
A recap of these 5 strategic elements is for download from the top tips & how-to page of the major research bids toolkit. Here you will also find additional tips, hints and advice for developing major research bids.
---
Coming up
This week explored the strategic questions you'll need to consider when developing your major research bid, including how to answer them in a realistic and practical way. Come back next week, when we look at ways to optimise funding for your major research bid.
Keep up to date
Avoid missing out on future installments of this Blog series by subscribing to the Edinburgh Research Office Blog. Make sure to also bookmark the major research bids toolkit homepage for easy access to the materials highlighted thus far, and to stay up-to-date with the latest major research bids content.
---
About the author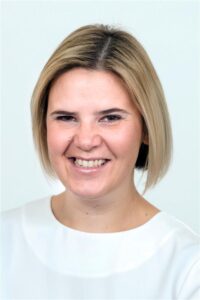 Dr Kirsty Collinge is Strategic Research Executive, Edinburgh Research Office. She is the lead author of this Blog series and has developed the accompanying major research bids toolkit. In addition to developing and reviewing a variety of major research bids, Kirsty has experience of setting up and coordinating high-value multi-partner projects. Having worked as a post-doctoral researcher on a large-scale interdisciplinary project, she also appreciates and understands the academic context in which major grants operate.
Share