This is Part 2 of a 10 part mini-series.
---
This Blog is the second of a 10-part series looking at developing major research bids.  
Last week, we looked what major research bids are, whether they are the right next step for you, and how to find funding for your big idea.  
Blog 1 – Developing major research bids: A new 10 part Blog series 
This week, we consider 5 essential factors for developing a winning major research bid. We'll also hear from Alex Peden, Head of Regional Engagement for Scotland at EPSRC, who talks about the future of funding for major research bids, big grant readiness, and making your proposal standout. 
5 factors for success
You've identified the perfect funding opportunity to turn your research idea into reality.  You're starting to build your project team and engage possible collaborators. Inspired to put pen to paper, you starting writing your proposal in earnest.  
Before you get started, however, you might want to consider these 5 factors for success:   
1. Fitting the call guidance
Making sure that the scale and ambition of your research idea is appropriate for the funding call is key. If it's too small, it might be better suited to an alternative funding mechanism, whereas if it's too big, your idea might lack focus and need further refinement and tailoring. Does the research idea need a large team to deliver it in the most effective way? How will it change the world, now and in the future? If in doubt, speak to the funder you are targeting – ask them what they are looking for – does your idea match their expectations?  
2. Building a dream team
Assemble your superhero project team by bringing together the right people, from the right disciplinary areas, at the earliest possible stage. Get them to buy-in to your research vision by developing a shared language, making sure it works for all disciplinary backgrounds. Place your research idea at the heart of collaboration building activities, ensuring everyone has a voice, and that all voices are heard. Not only does this promote effective communication between team members, it is essential for developing consensus around research goals and project objectives. 
3. Carving out enough time
Avoid the usual submission deadline scramble by working out well in advance how much time you have to spare. Start by mapping your commitments to the various stages of the submission process – not forgetting mock interviews and the all-important formal interview with the funder. Do you need to spend your time and effort differently to deliver what is needed? What additional resource would be of most benefit? These are important discussion points to raise with your department and the project team. Integrate those involved in proposal development into planning timelines from the outset, hold them accountable for their agreed commitments and deliverables. 
4. Grabbing the reviewer's attention
Hook them in at the very start by crafting a compelling research vision. Use simple language and avoid jargon so that your idea is easily understood by a subject specialists and generalists alike – both types of readers influence what makes the cut! Write with passion and excitement about the proposed research, help them to see what you see, leave them in no doubt as to why this matters – to you and the wider world.  
5. Recruiting critical friends
Get as much feedback as you can on draft proposals, and from as wide a range of critical friends as possible. Recruit colleagues with experience of developing successful major research bids – both researchers and research development professionals – as well as future research leaders who are likely to benefit from seeing a major bid in progress. Use feedback wisely to inform and shape future versions of the proposal. Don't be disheartened by questions you might initially struggle to answer, use these as springboard for further refinements that provide greater clarity and focus.  
These top 5 factors are available for download from the top tips & how-to page of the major research bids toolkit. Here you will also find additional tips, hints and advice for developing major research bids.  
 Top tips & how-to page, major research bids toolkit 
---
Funder insights and advice 
In a recent interview with Alex Peden, Head of Regional Engagement for Scotland at EPSRC, we discussed the future of funding for major research bids, big grant readiness, and making your proposal stand out.  
On the topic of changing funder expectations over the coming years, Alex hints "I think you'll see an increase in the training, mentoring and ED&I obligations of senior teams in these larger grants".  
Her advice for researchers starting out on their journey toward submitting a major research bid incudes taking your time, choosing your co-investigators carefully, and speaking to the funders you are targeting. When asked about tips for catching the eye of reviewers, Alex highlights the importance of "understanding who will be reviewing and making decisions on your proposal, and how you might want to present information to reach these groups". 
For more funder insights and advice, head over to the case studies page of the major research bids toolkit where you can read the interview with Alex in full. 
Case studies page, major research bids toolkit 
Coming up
This week we considered 5 essential factors for developing a winning major bid, while also gaining key insights and advice from Alex Peden on what funders are looking for. Come back next week, when we turn our attention to the importance of crafting a compelling research vision. 
Keep up to date
Avoid missing out on future instalments of this Blog series by subscribing to the Edinburgh Research Office Blog. Make sure to also bookmark the major research bids toolkit homepage for easy access to the materials highlighted thus far, and to stay up-to-date with the latest major research bids content.  
Major research bids toolkit homepage 
---
About the author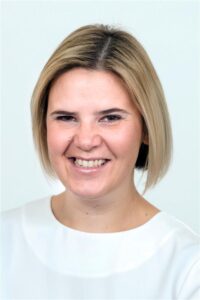 Dr Kirsty Collinge is Strategic Research Executive, Edinburgh Research Office. She is the lead author of this Blog series and has developed the accompanying major research bids toolkit. In addition to developing and reviewing a variety of major research bids, Kirsty has experience of setting up and coordinating high-value multi-partner projects. Having worked as a post-doctoral researcher on a large-scale interdisciplinary project, she also appreciates and understands the academic context in which major grants operate.
Share