This is Part 1 of a 10 part mini-series.
---
Are you looking to address a significant research challenge of global importance? Ready to pursue an ambitious programme of transformative research? Wanting to build capacity at scale in a new or evolving research area? If you answered yes to any of these questions, securing high value external funding is likely to be a key priority in the coming months and years.   
Developing a competitive major research bid is a considerable undertaking, requiring investigators to finely balance competing priorities of time, people and resources. The content and quality of your proposal will ultimately determine whether or not your research idea is funded, so it's important that you have a comprehensive understanding of what is required from the outset.  
Blog series
This 10-part Blog series aims to maximise your chances of developing a winning proposal by setting out the key components of major research bids, including common pitfalls and challenges, as well as characteristics of success.  
Each week we'll be exploring a new topic or area of importance, covering a range of practical and strategic issues, as well as best practice and lessons learned. You'll hear from a range of subject matter experts on themes such as research culture, and impact and innovation, as well as from principal investigators and research support professionals who have lived to tell the tale.  
Don't risk missing out on future installments of this Blog series, subscribe to the Edinburgh Research Office Blog. 
Toolkit
Accompanying this Blog series is a toolkit for developing major research bids, packed full of materials, resources, and tools to help embed and extend your knowledge and learning. Make sure to follow the SharePoint site for easy access to the toolkit, and to stay up-to-date with the latest content.  
Major research bids toolkit homepage 
Who is it for?
This Blog series and the major research bids toolkit is primarily aimed at:  
Experienced investigators

starting out on their journey toward submitting a winning major research bid 

 

Research leaders

with prior experience of crafting major research bids, but who wish to strengthen their knowledge in one or more areas of competence

 

Research development professionals

involved in supporting major research bids

 
The competency framework for research funding, launched by Edinburgh Research Office in 2021, contains further information on the above mentioned academic career levels, including descriptors and associated researcher profiles. You can download a copy of the user guide by clicking on the link below.  
Competency framework for research funding  
What are major research bids?
Major research bids submitted by University of Edinburgh researchers typically are:  
High-value

– upwards of £3m, with £5-10m being the norm for those with a STEM focus 

 

Long-term

– ranging from 4 to 5 years in duration 

 

Collaborative

– over 75% of proposals involve at least 2 external partners

 

Interdisciplinary

– two thirds include researchers from more than one School or College  

 
Interested in digging deeper into trends in major research bid applications and awards across the University of Edinburgh? A quantitative analysis published by Edinburgh Research Office in 2021, features insights into success rates, funding types, and Equality, Diversity and Inclusion. This report is available to download from the major research bids toolkit homepage. 
Funding opportunities 
Funding for major research bids is available from a range of national and international funders, including UKRI, UK government and the European Commission, as well as from various charities, trusts and foundations.  
Ready to start searching for funding opportunities?    
Search-Save-Alert: use ResearchProfessional, an online research funding database, to search for open and upcoming calls, save your searches, and set up an email alert for opportunities that meet your criteria. The funding opportunities page of the major research bids toolkit contains all the information you need to get started, and has links to links to major recurring calls and responsive mode schemes

 
Leverage your network:

stay head of the curve, by connecting with colleagues to gather intelligence on research funding opportunities before they become common knowledge  

 
As part of your long-term funding strategy, don't forget to proactively engage with funders. You can help to influence future funding opportunities by joining an advisory committee, panel or network, participating in a sandpit event, or through contributing to calls for evidence. 
Commercially focused ideas are strong candidates for industry funding. Help with securing major investments from UK and global companies is available from Edinburgh Innovations. 
Funding opportunities page, major research bids toolkit 
Coming up 
Hopefully you've got a good idea of what major research bids are, whether they are the right next step for you, and how to find funding for your big idea! Come back next week, when I'll present my top 5 success factors for developing major research bids. We'll also hear from Alex Peden, Head of Regional Engagement for Scotland at EPSRC, on the future of funding for major research bids, big grant readiness, and making your proposal stand out. 
---
About the author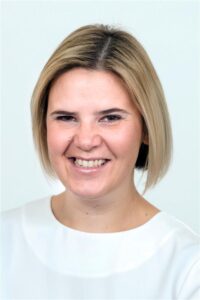 Dr Kirsty Collinge is Strategic Research Executive, Edinburgh Research Office. She is the lead author of this Blog series has developed the accompanying major research bids toolkit. In addition to developing and reviewing a variety of major research bids, Kirsty has experience of setting up and coordinating high-value multi-partner projects. Having worked as a post-doctoral researcher on a large-scale interdisciplinary project, she also appreciates and understands the academic context in which major grants operate.  
Share