In our latest blog we hear from Marja Karttunen as she shares with us her reflections on a recent MS Society MS Centre symposium at the University, and how it inspired the spirit of dialogue and exchange so vital to interdisciplinary working.
Collaboration is a major buzzword in today's research landscape. There is a growing understanding that by bringing different areas of expertise together, we can achieve more and faster progress. Of course, collaboration can mean anything from multidisciplinary international consortia, to people in adjacent labs approaching the same problems using different methods. At every point on the scale however, the necessary starting point is researchers being aware of what other researchers are doing. It is for this reason that I appreciated the MS Society Edinburgh Centre for MS Research Postgraduate Meeting so much; it was a typical run-of-the-mill event the like of which takes place all over the University every day, yet it perfectly encapsulated the grass roots of interdisciplinary collaboration towards a common goal.
The half-day symposium, held recently at Chancellor's Building, consisted of two halves with a poster session in between. The first session kicked off with a talk by Dr Don Mahad, a practicing neurologist as well as a group leader in the Centre for Clinical Brain Sciences, who discussed the energy metabolism of nerve cells in patients at different stages of MS and how this is studied using mouse models and verified using human tissues from brain banks. Next, Dr Sorrel Bickley, Head of Biomedical Research at MS Society, introduced the Society's new strategy, developed together with people affected by MS, which will guide them in every aspect of their work, from issuing specific calls for applications in priority areas, to evaluating all applications for funding. You could see the audience sitting up and taking notice! Dr Bickley also outlined on the current state of the art of MS medication and ongoing clinical trials testing drugs that might halt and even reverse some of the neurological damage already made.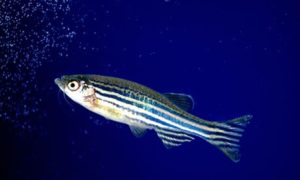 After this insight into what happens when discoveries leave the lab, we heard from three postdoctoral scientists working on very different aspects of MS research: Dr Claire Davies (Centre for Reproductive Health) spoke about how different cells of the immune system may play the roles of both villain and hero in MS and how the reparative behaviours could be encouraged; Dr Dario Magnani (Centre for Clinical Brain Sciences) told us about high-throughput drug screens he and his co-workers have conducted on human-derived cell cultures and zebrafish embryos, and Dr Andrew Jarjour (Centre for Regenerative Medicine) spoke about the fundamental mechanism by which nerve cells come to be ensheathed by the protective layer called myelin, which is damaged in people with MS.
Each talk drew a number of questions from the audience and it was remarkable how, even among biomedical researchers with an interest in the same disease, every talk got the little grey cells whirring in the researchers' brains: "Could I try their compound on my system?", "Could I adapt their imaging protocol to visualise processes that are of interest to me?"; "That's an interesting problem they have encountered, I might have an idea how to resolve it…"
The spirit of dialogue and exchange of ideas continued during the coffee (and pastry!) break. The organising committee had set up a "speed dating" system for viewing posters: every two minutes, the lights were switched off and the poster viewers had to move on to the next poster.
This lightning fast tour of posters further highlighted the impressive variety of research being conducted in the field of multiple sclerosis, even in this relatively modest-sized gathering; there was research focusing on the immune system and its interactions with the brain, research on the health of the nerve cells themselves under different conditions, including low-oxygen conditions and different levels of activity, research aiming to induce the brain's own stem cells to repair the lesions, and research developing systems for rapid drug screening to find drugs to protect neurons. Of course, variety means that there is a wealth of expertise in different aspects of MS research for other researchers to exploit.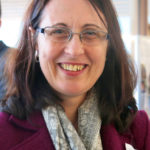 The second session was themed "Careers". The organisers had all their bases covered: for those wishing to continue in research, they invited me to speak in behalf of the Research Support Office about the breadth of support available in the pursuit of grant funding. This talk was very well received, with many attendees asking questions about how much notice they should give us (answer: as much as possible!) and how submission systems work. The session chair Prof Peter Brophy also chimed in to reiterate my point that everyone should ask supervisors and senior colleagues to read and comment on their application drafts. As ever, collaboration and getting as many people's input as possible are key!
For those considering leaving academia, the organisers invited in Dr Jane Haley, coordinator of Edinburgh Neuroscience, to talk about her work in public engagement, and asked Sorrel Bickley from the MS Society to describe her career path in the charitable sector. Finally, Prof Anna Williams and Dr Veronique Miron led a discussion session on collaborations: with NHS (to involve patients and their tissues in research), with other academics and with industry. Yours truly was pleased to hear Prof Williams sternly forbid anyone from even thinking about talking to companies without consulting Emma Mickley first (see previous blog)!
In the end, the day was all about collaboration: researchers at all levels coming together to make maximum use of their own and each other's expertise, how we at RSO can support them in this endeavour, how a dialogue between the funders and researchers can focus everyone's efforts on the research that will have the most impact. Echoing the sentiments of Peter Brophy: In acquiring funding, like in research itself, working together and sharing resources is key. Indeed, as the MS Society slogan proclaims,
"Together, we have the power to beat MS".
Needless to say, the same goes for research in any field. Whatever the project, at whatever scale, working together with colleagues with different expertise will improve the research and its outcome.
Marja Karttunen is a Research Support Advisor for the College of Medicine and Veterinary Medicine for the Research Support Office at the University of Edinburgh.
Share