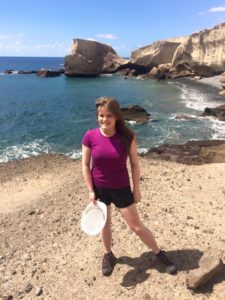 I began my PhD research in September 2016, focussing upon the geochemical aspects of carbon capture and storage and have been lucky to work with CCS professionals around the world, notably undertaking geochemical monitoring of an active CCS test site in Alberta Canada . Before  CO2 injection, it is key to understand subsurface conditions, especially within the shallow subsurface,  in order to understand and quantify the site natural geochemical background. Through a multi-isotope approach (noble gas, radiocarbon, stable isotopes), a baseline of CMC Field Research Station has been collected over a three year period, prior to CO2 injection. This can then be utilised throughout injection and as part of the site post-closure monitoring programme in order to identify and quantify any potential leakages to the shallow subsurface. Amazingly as part of this work, we have also identified that the natural, geochemical profile of industrially sourced CO2 could potentially be utilised as a tracer, without the addition of other chemicals.
With the amazing work being undertaken in Canada, I decided that I wanted to look closer to home, at the CCS situation within the UK. With the cancellation of the UK's CCS competition in 2015, carbon capture and storage deployment within the UK was halted (hopefully temporarily!). In my opinion, the UK has the perfect set up to deploy full-scale CCS- we already have a vast quantity of industrial hubs with CO2 ready to capture and have an abundance of storage options. As a geologist,  I knew that the vast majority of research within the CCS community was focussed upon storage options within the North Sea, due to the abundance of hydrocarbon fields. One area of the UK which received little attention was the East Irish Sea Basin- home to some of the UK's most prolific gas fields. One such field- Rhyl- has an abundance of CO2 (c. 37%), therefore, part of my research also focuses upon type sourcing naturally occurring CO2 (using non-traditional isotope techniques) and understanding how the reservoir unit has responded to such a high CO2 concentration, in collaboration with The University of Liverpool Diagenesis Group.
Please feel free to get in touch (rachel.utley@ed.ac.uk)!